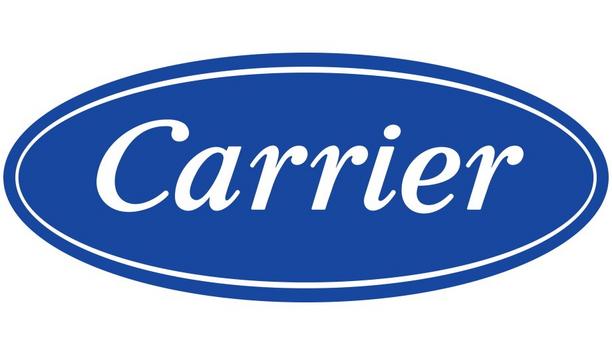 Carrier recently launched a new line of hybrid solutions, which connects the 38MARB ductless single-zone outdoor unit to a Carrier residential indoor unit via 24-volt (24V) interface technology. These solutions offer homeowners versatility while also providing excellent energy efficiency.
In addition, Carrier's ductless hybrid combinations can achieve a Seasonal Energy Efficiency Ratio (SEER) up to 19 and a Heating Seasonal Performance Factor (HSPF) up to 12.5 (based on unit size and type). Carrier is a part of Carrier Global Corporation, the pioneering global provider of healthy, safe, sustainable and intelligent building and cold chain solutions.
Carrier ductless hybrid solutions are off-the-shelf combinations using already-available Carrier units, as the 38MARB can be paired with select existing Carrier air handlers, fan coils and furnaces. The combinations come to life with patented 24V interface technology that connects the indoor and outdoor units to perform seamlessly. In addition, the outdoor ductless unit performs using its inverter compressor to operate as a variable-speed unit.
Available in outdoor unit sizes from 12k-36k, ductless hybrid solutions are ideal for any size home, as multiple outdoor units can be paired with multiple fan coils or furnace case coils to accommodate any square footage in the home. Plus, these systems can also be operated using third-party thermostats.
"Our new ductless hybrid solutions offer a great amount of flexibility for homeowners and dealers alike," said Paul Rebelo, Managing Director North America, Ductless and VRF, Carrier. "Not only do the solutions offer impressive efficiency ratings, but they can be used in many combinations with current equipment. This will allow for supreme versatility in the equipment and systems our dealer network is able to offer its customers."