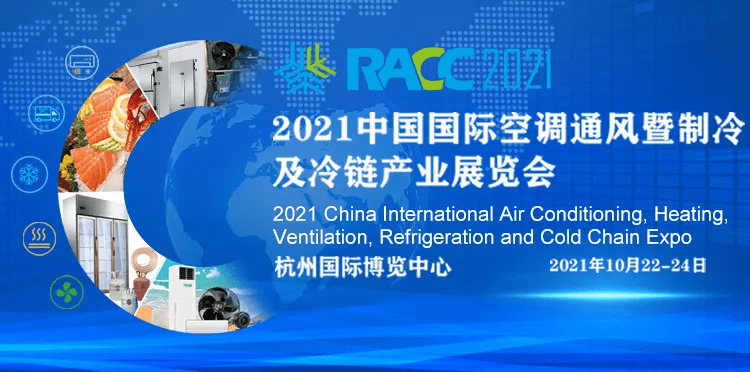 On the afternoon of October 23, 2021, the "China Cold Chain Development Summit Forum" hosted by Zhejiang Institute of Refrigeration was successfully concluded at Hangzhou International Expo Center. This event was presided over by Zhang Ping, deputy director of the Zhejiang Institute of Refrigeration, and attracted about 150 people from the entire cold chain industry chain including domestic cold chain transportation companies, cold storage design units, engineers, cold storage equipment suppliers, and cold accessories companies. Become an annual industry event in the cold chain field.
The "14th Five-Year Plan" was released, and China's cold chain industry has received unprecedented attention. At this time of the "once in a hundred years", the sudden epidemic has brought greater difficulties to the development of the industry. Normalization has also brought new development opportunities to the cold chain industry, especially the contrarian development of new retail and fresh food e-commerce, and the demand for fresh food cold storage, vaccine cold storage, commercial cold storage, and mobile cold storage has greatly increased. This time, experts and business representatives shared the cold storage construction and the discussion of new products and technologies, which were highly praised by the participants.
Guests in the report session
Speech topic: "The status quo and thinking of energy saving, emission reduction and safe production of cold storage in the field of cold chain equipment"
Speaker: Wan Jinkang, Vice Chairman and Secretary-General of Shanghai Yangpu District Refrigeration Society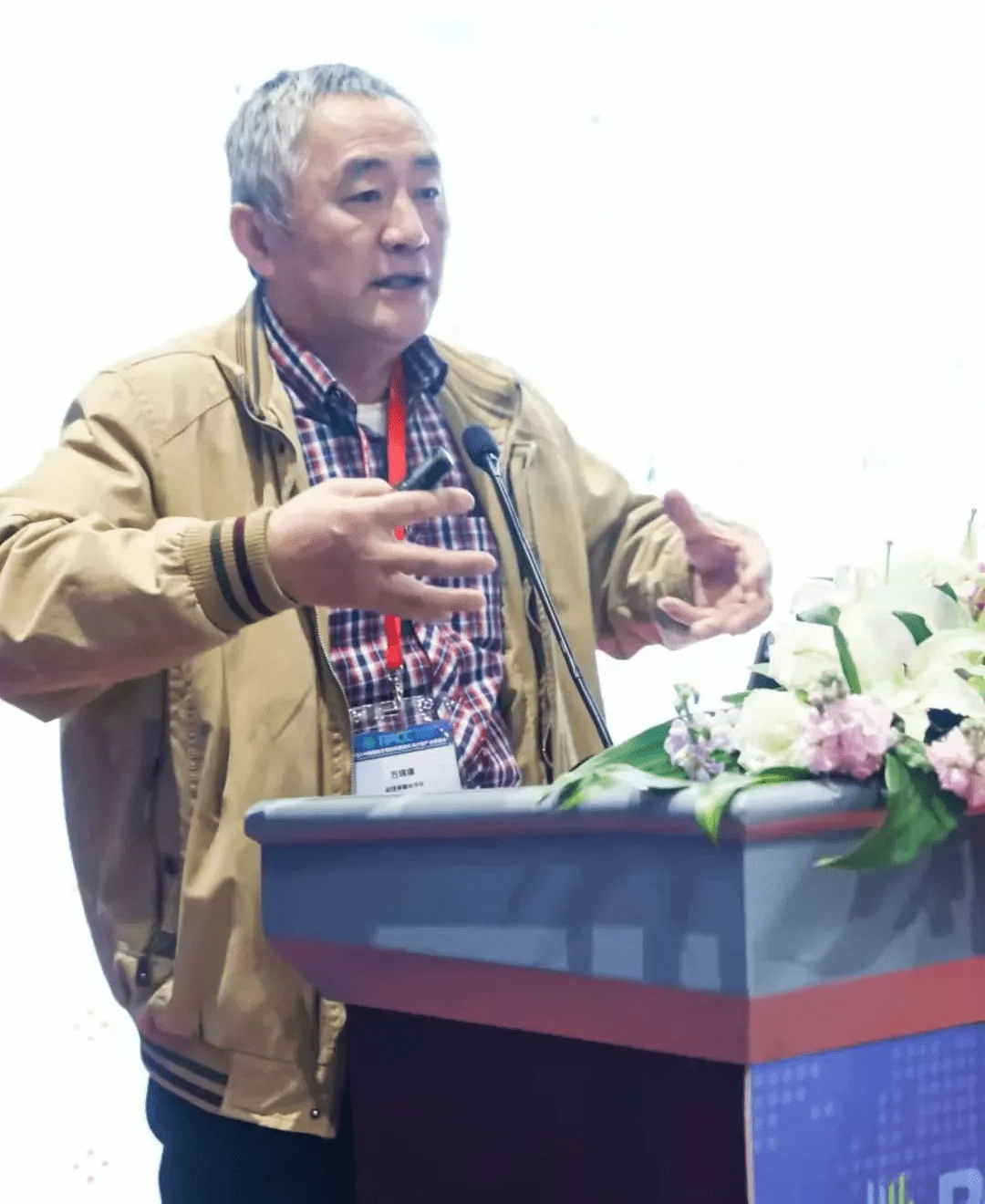 Secretary-General Wan analyzed the current cold storage management and operation links from the common risks of cold storage construction, cold storage quality management system, and cold storage maintenance from the common cases and cold chains of cold storage construction. He put forward detailed and comprehensive opinions on the construction of cold storage projects, which has high practicality for the engineering business.
Speech Topic: Components Solutions for Energy-Efficient Refrigeration and Air-Conditioning Systems
Speaker: Qiu Cheng, Senior Application Manager of DunAn Environment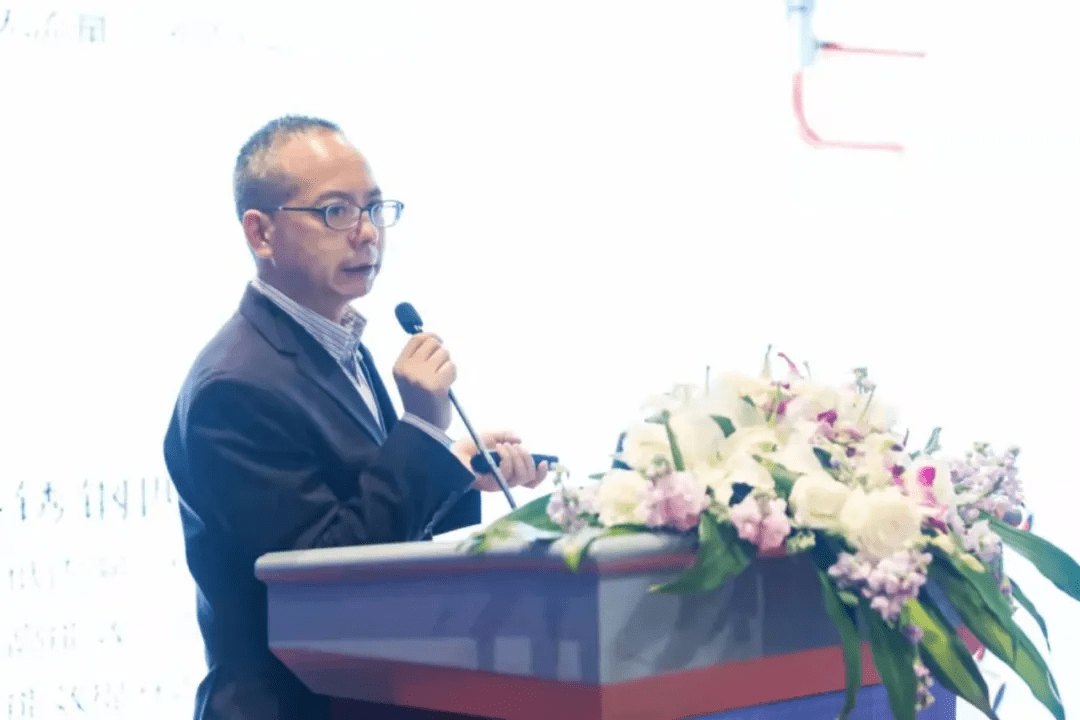 Manager Qiu brought a total solution of green and low-carbon refrigeration and air-conditioning components. From the perspective of commercial refrigeration systems, he proposed a solution for copper removal and lightweight. He focused on sharing classic cases of thermal expansion; there are also N series ultra-quiet electronic expansion valves, four-way expansion valve solutions, in the field of research and development of refrigerant substitute products, DunAn also brought many innovative products.
Topic: Changing trend of equipment selection for large and medium-sized cold storage refrigeration system under the 2021 cold storage design standard
Speaker: Chen Wei, Deputy General Manager of Fujian Snowman Zhenxun Development Co., Ltd.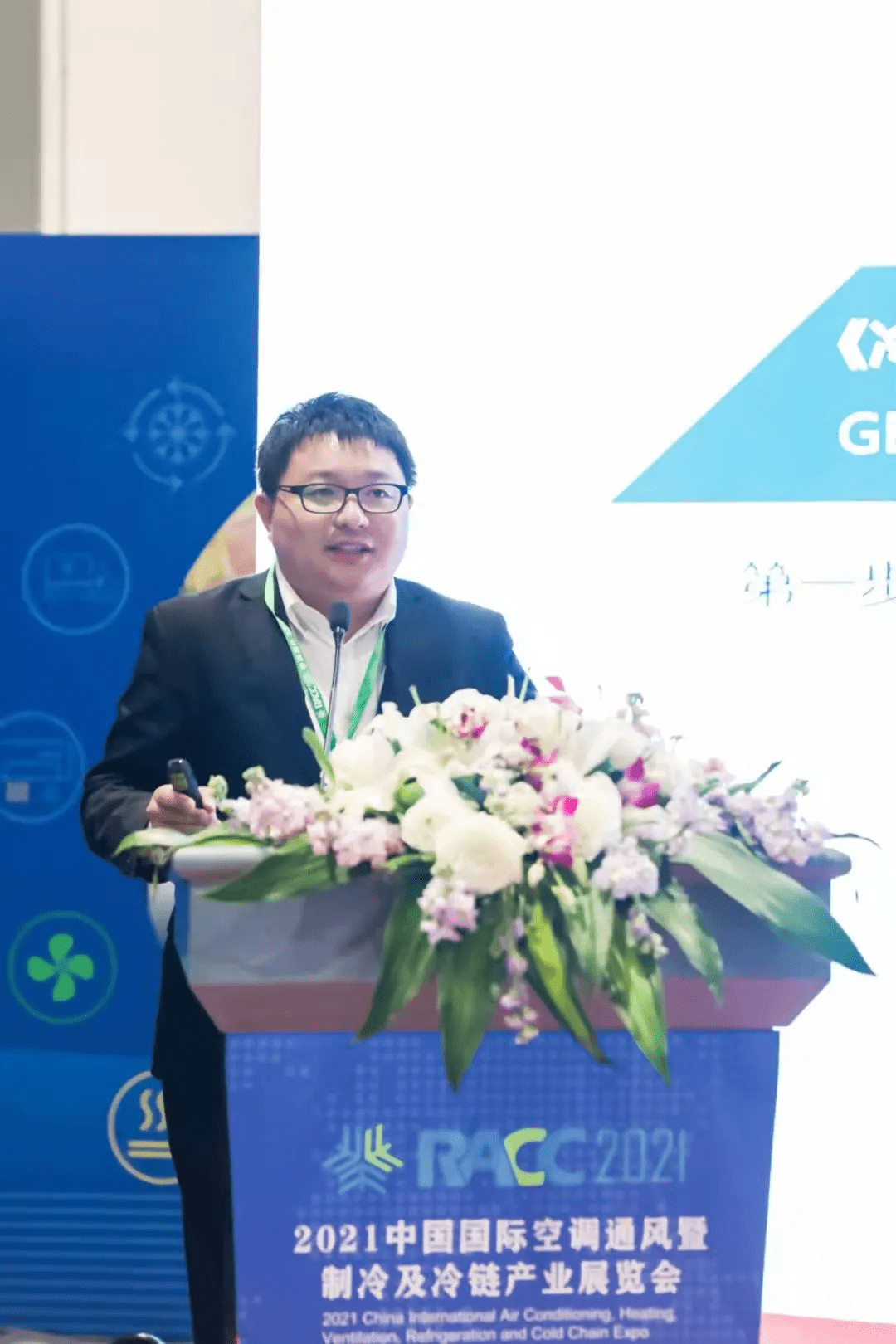 Mr. Chen of Snowman introduced the changing trend of the selection of large and medium-sized cold storage equipment under the cold storage construction standards. He shared the revised chapters in the new version of "Cold Storage Design Standards", cold storage carbon dioxide replaces HFC injection volume, carbon dioxide replaces R507 in the cold storage evaporator and transmission pipeline for heat transfer, reducing investment in HFC refrigerant itself, and analyzed The impact of environmental protection and cost. The Snowman program is equipped with an evaporative condenser, which can be used continuously.
Topic: New Material Replaces Copper Tube-Nylon Coated Aluminum Tube CATUBE
Speaker: Li Jie, General Manager of Suzhou Xinwan Trading Co., Ltd.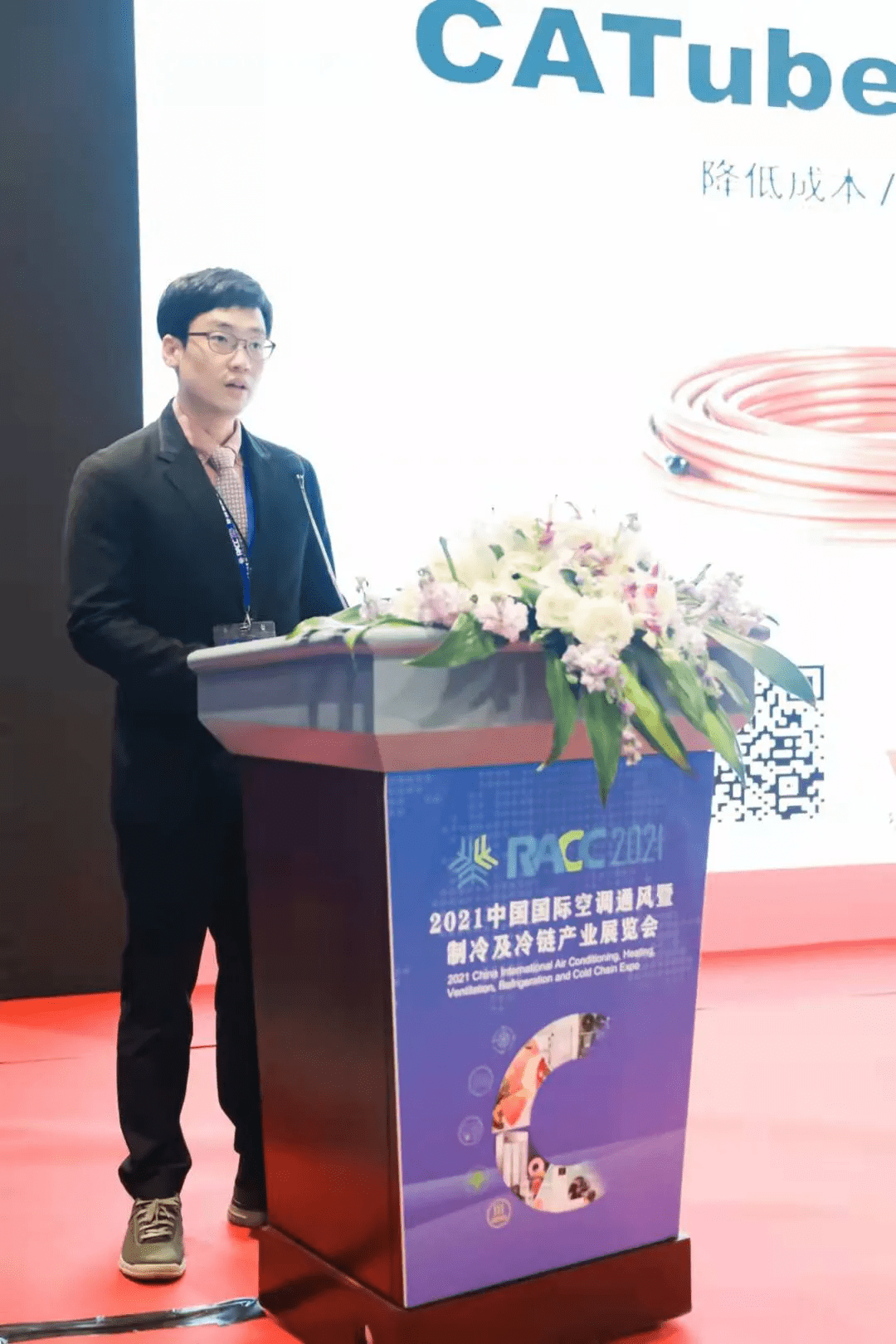 Mr. Li from Suzhou Xinwan brought a new material from South Korea to replace the copper tube-nylon coated aluminum tube. He analyzed the characteristics of the connecting pipe outside the copper pipe, which has the characteristics of easy installation, excellent durability, and cost reduction.
Speech topic: Technical innovation and product application of PE insulation copper pipe
Speaker: Cai Junming, General Manager of Zhejiang Skran Refrigeration Technology Co., Ltd.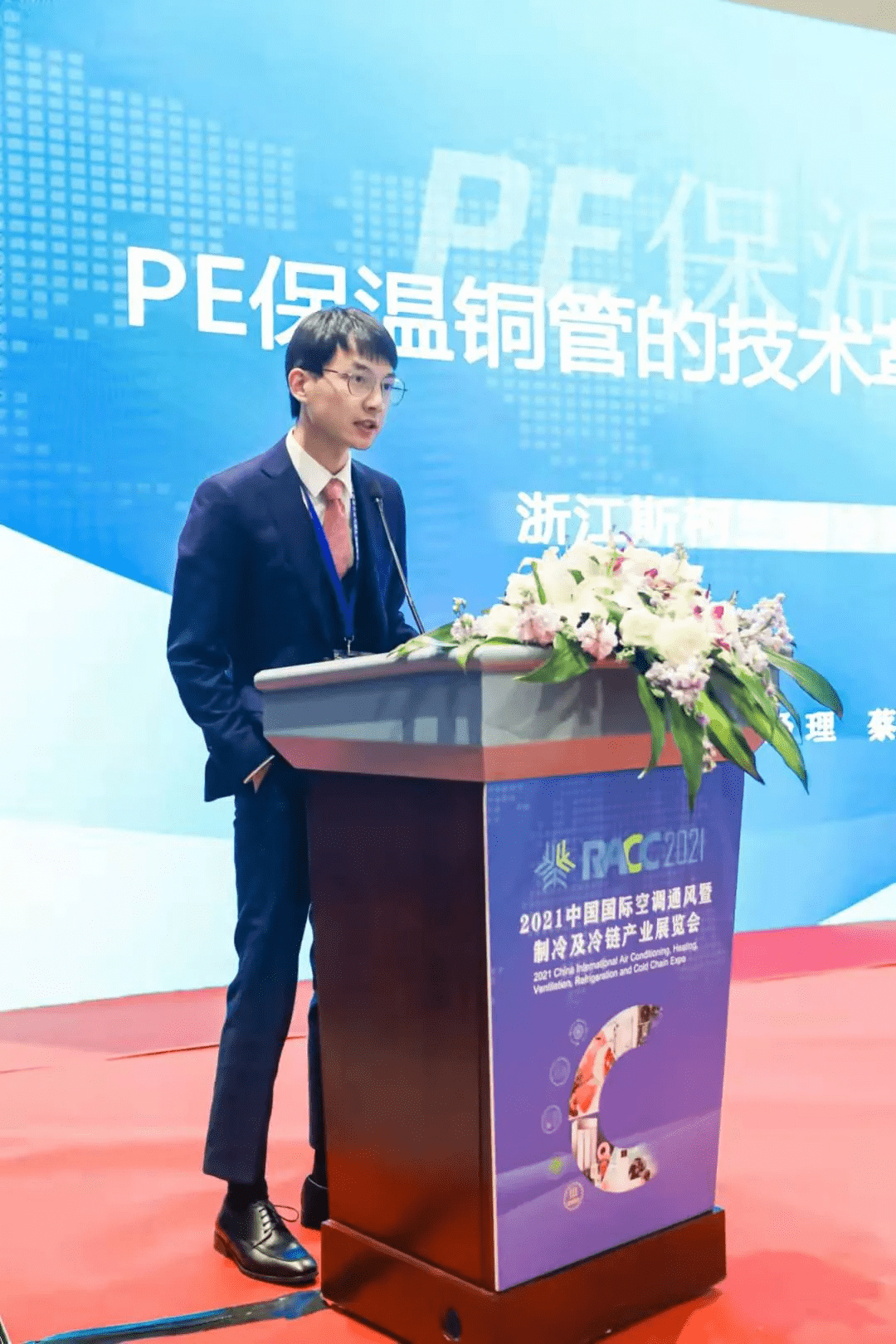 Mr. Cai shared the technological innovation and product application of PE insulation copper pipes. He introduced the cladding copper pipe process of Japan JIS standard, which has 15 years of UV resistance and a service life of more than 20 years. The PE insulation and copper pipe factory is integrated without joints. . Based on the detailed analysis of the development process of the technology and product advantages, the product can meet the common pain points of the air-conditioning insulation industry: 1. Pollution degree; 2. UV resistance; 3. Health and safety; 4. Wearability and aesthetics, etc. . The product has obtained a number of product test reports, and can be used as a high-end air-conditioning installation process in the context of consumption upgrades.