Xingtai Jushu Refrigeration Parts Co., Ltd. has formally signed a contract with the 2021 China International Refrigeration and Cold Chain Exhibition (RACC2021) to be held at Hangzhou International Expo Center from October 22nd to 24th. Jushu Refrigeration will display air-conditioning buckle series products. Welcome new and old customers to visit booth 1B-L08 for consultation and cooperation.
Xingtai Jushu Refrigeration Fittings Co., Ltd.
Booth number: 1B-L08
Company Profile
Xingtai Jushu Refrigeration Fittings Co., Ltd. is located in Xingtai, Hebei. The company is a professional refrigeration fitting system manufacturer integrating production, operation and service. The company mainly produces air-conditioning snaps. For a long time, the company has changed market demand in a random fashion, and has continuously introduced new equipment and innovative technologies to improve output and quality.
In the face of an increasingly competitive market, Jushu Refrigeration has always adhered to the corporate tenet and quality policy of "customer first, excellence", and provides users with full service with a rigorous working attitude and innovative marketing model.
Main products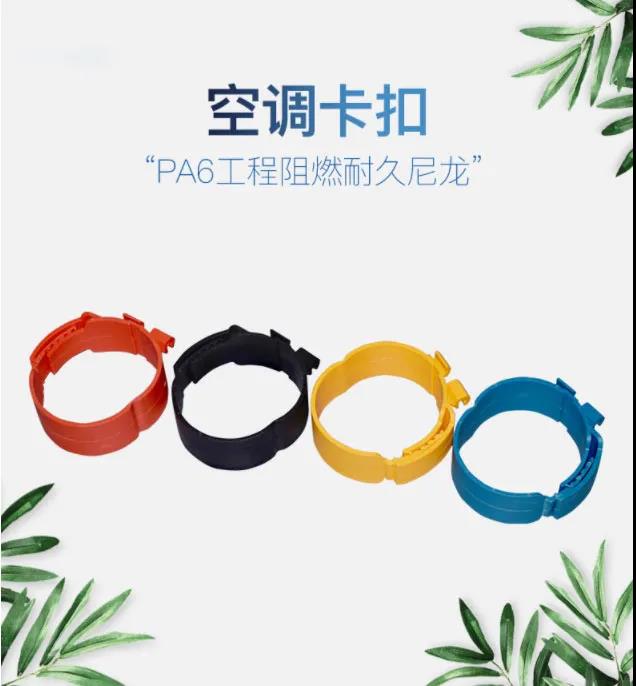 Various colors and sizes can be customized
安装方式
The nylon buckle for fixing the air-conditioning duct can be directly buckled on the screw rod and rotated to adjust the height up and down, or it can be disassembled directly, and the slot part will not be damaged by repeated disassembly. This buckle/pipe buckle/pipe clamp/clamp is extremely durable and can be applied to air-conditioning pipelines and water pipelines. Various pipelines are fixed on the ceiling.
Nylon buckles for fixed air-conditioning pipes are suitable for any small air-conditioning, central air-conditioning copper pipes, condensate pipes, electric wires, especially in large-scale fixed air-conditioning pipes. Nylon buckles use first-class new nylon material, which is flame retardant Reinforced dragon, the longer the time, the better the toughness. Nylon plastic has good tensile strength, impact resistance, rigidity, abrasion resistance, chemical resistance, surface hardness and other properties.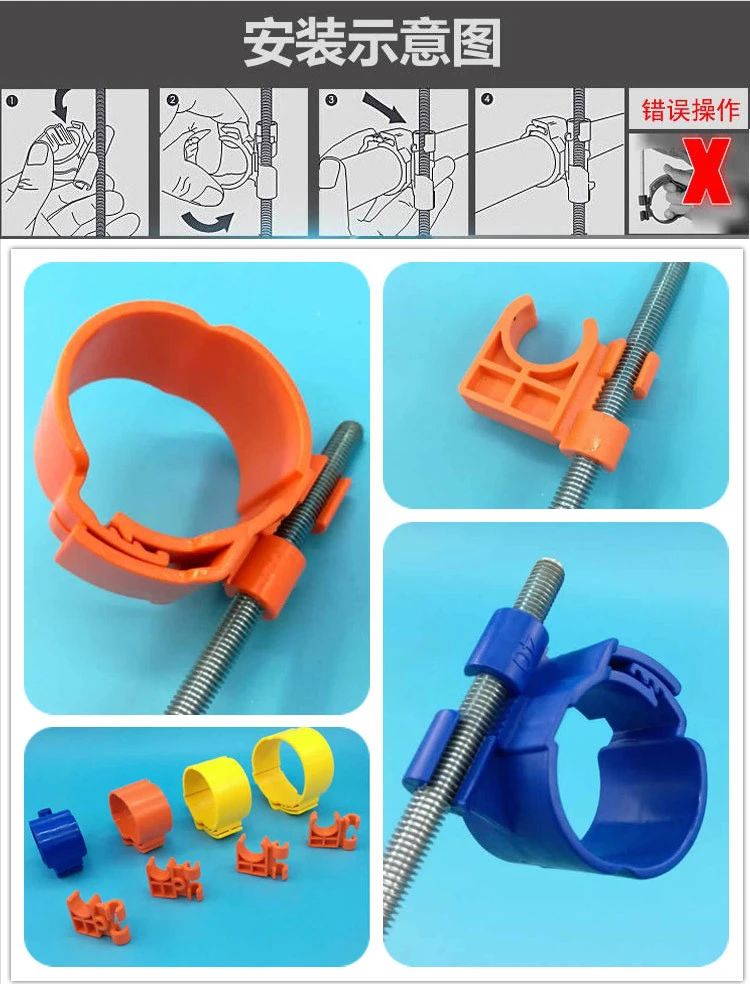 Jushu Refrigeration attaches great importance to quality and reputation over the years. The air conditioner clip series produced by the company quickly occupy the market with excellent quality and low prices, and have been recognized by customers. With a modest and open attitude, Xingtai Jushu Refrigeration sincerely invites new and old customers to come to the booth to guide and communicate.
End