Suzhou Xinwan Co., Ltd. has signed the 2021 China International Refrigeration and Cold Chain Exhibition (RACC2021). There are many exhibitors in the field of air conditioners and refrigerators at the exhibition, which can increase the brand's industry influence for professional visitors. Secondly, the company hopes to use the exhibition to obtain more orders in the international market. During the exhibition, Suzhou Xinwan Trading will exhibit a series of products such as nylon coated aluminum tubes, and sincerely invite new and old customers to visit booth 1B-M06!
Suzhou Xinwan Co., Ltd.
Suzhou Xinwan Trading Co., Ltd. is located in Zhangjiagang City. The company was established on March 28, 2018. At present, the company's main business scope is self-operated and agent for the import and export business of various commodities and technologies, mainly engaged in the external connection of air-conditioning heat exchangers tube.
Through cooperation with excellent global suppliers, the company is committed to providing customers with high-quality, low-cost and high-quality products. At present, more than 50 outstanding enterprises in cooperation include defense industry enterprises and global private enterprises. The company will continue to provide better services to meet the needs of customers, maintain close communication with customers and establish friendly cooperative relations, and provide customers with products with reasonable prices and excellent quality.
1. Products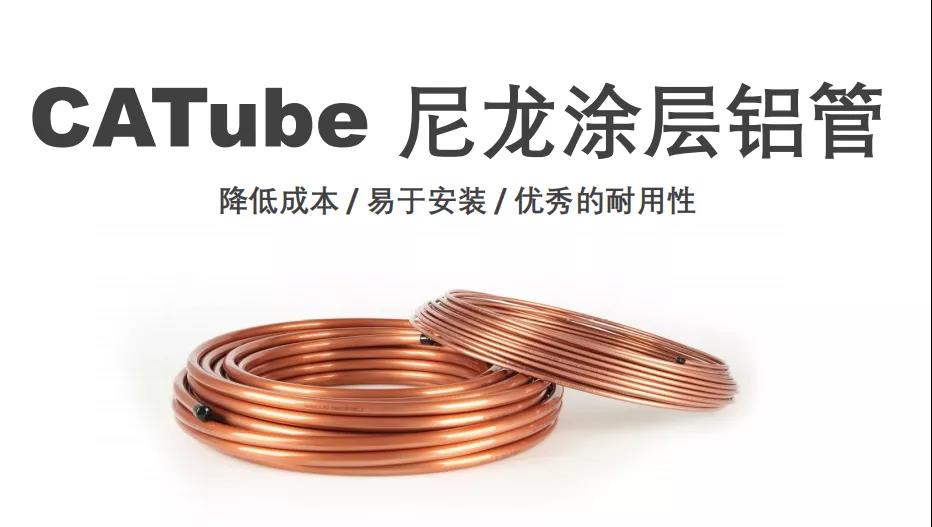 Product performance test and advantages
2. CATube performance test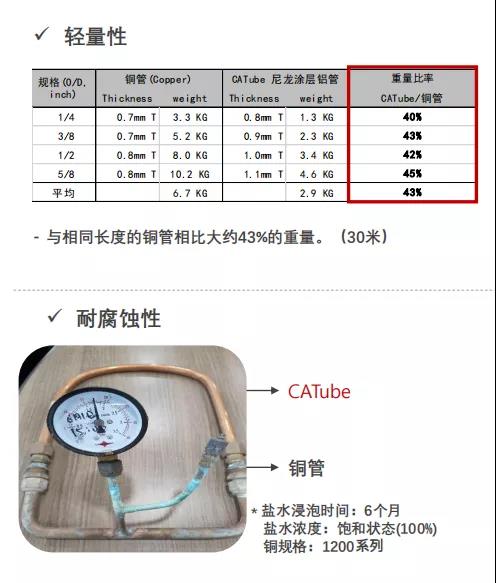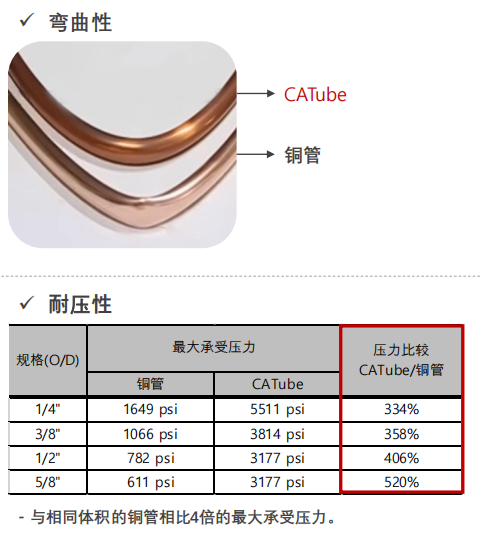 Advantages of CATube
①Lightweight
• Compared with copper, it is flexible and easy to bend and install
②Flexibility
• CATube's nylon coating helps prevent breakage during bending. To
③ Corrosion resistance
• Galvanic corrosion occurs when different types of metals are connected. But CATube uses nylon coating to effectively protect the pipeline and prevent corrosion. When connected to an air conditioner valve or fitting, the uncoated part is in contact with the air conditioner fitting. The Teflon gasket developed by our company can completely prevent metal contact and help avoid contact corrosion. In environments where metals are prone to corrosion, CATube's strongly bonded nylon coating gives semi-permanent corrosion resistance.
④ Pressure resistance
• Compared with copper pipes of the same volume, the maximum pressure is 3-5 times higher.
• The burst pressure value exceeds 4-6 times the standard strength.
⑤ Reduce costs
•The price is cheaper than copper pipe
⑥ Easy to install
• Common resin coating products on the market should peel off the coating resin during the connection process. However, CATube nylon-coated aluminum pipe has a strong adhesion between aluminum and the coating resin, so there is no need to peel off the coating when connecting the pipe.
⑦Impact resistance
• Aluminum has less resistance to chipping than copper. But the CATube nylon coating perfectly enhances impact resistance.
3
Products obtained multiple certifications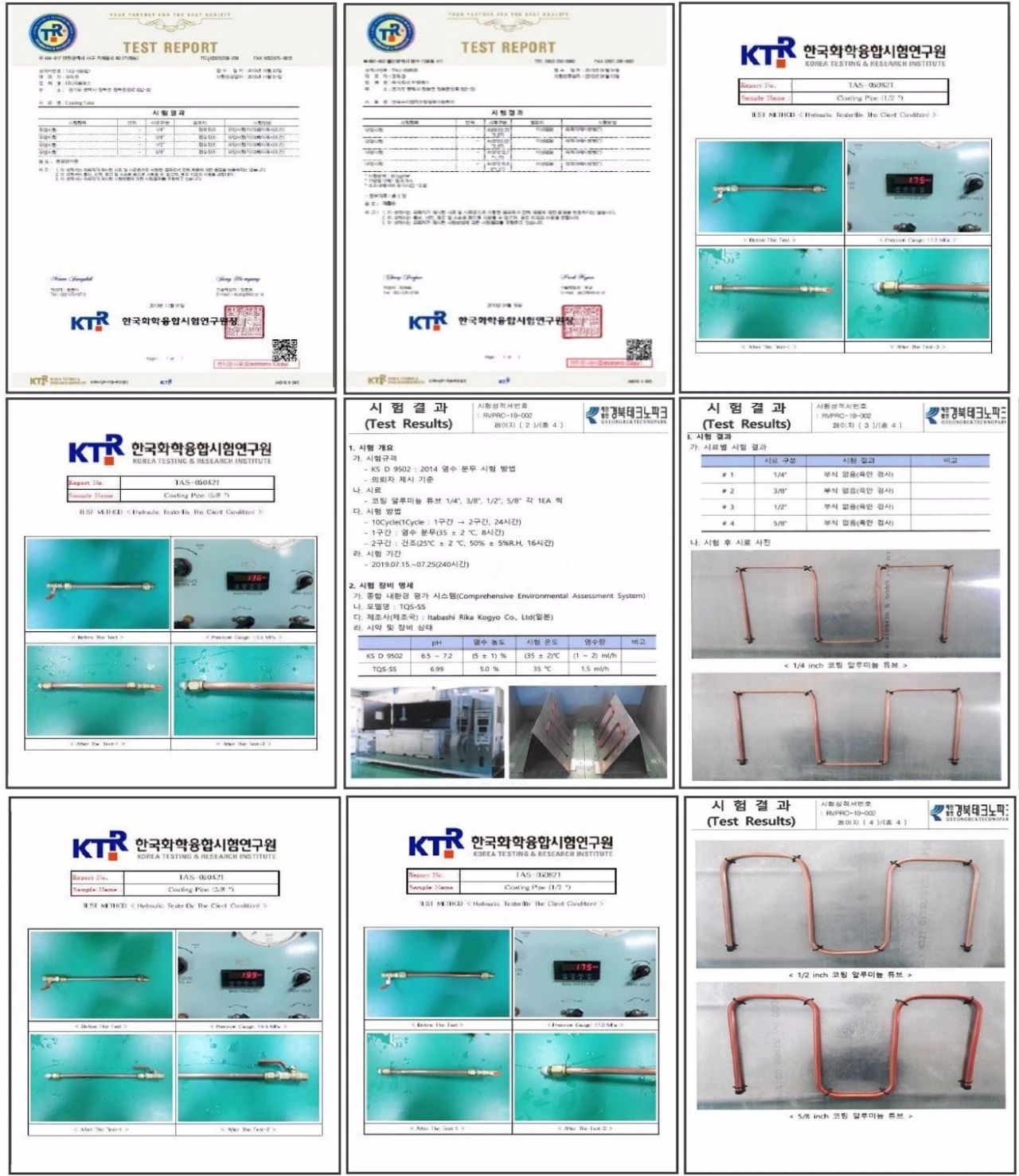 Suzhou Xinwan Trading Co., Ltd.
Address: B2504, Building 2, Oriental Xintiandi, Zhangjiagang City, Jiangsu Province
Official website: http://xinwanbiz.com
Email: sj.lee@nkcbiz.com