Introduction to Zhejiang Heyi Purification
Zhejiang Heyi Purification Technology Co., Ltd. is an enterprise engaged in R&D, production and sales of purification filter materials, air filtration products, household fresh air fans, purifier supporting filters, purification equipment and supporting hardware accessories.
With the continuous improvement of people's living standards, people's requirements for indoor environmental quality are also increasing, and therefore the requirements for the manufacturing process and manufacturing environment are also constantly improving. "Purification and filtration" plays an increasingly important role in the process of manufacturing and indoor air quality control. An increasingly important role, it is related to an important part of accelerating the upgrading of the air purification industry.
Products have a wide range of applications and are sold well at home and abroad
In terms of testing equipment, it adopts the high-efficiency air filter scanning and testing platform composed of the world brand-Metone large-flow laser dust particle counter produced in the United States. The company has a 100,000-level clean production workshop, passed the ISO9001:2008 quality management system certification and ISO14001:2004 environmental management system certification, and the MA. AL CNAS certification in the national inspection report!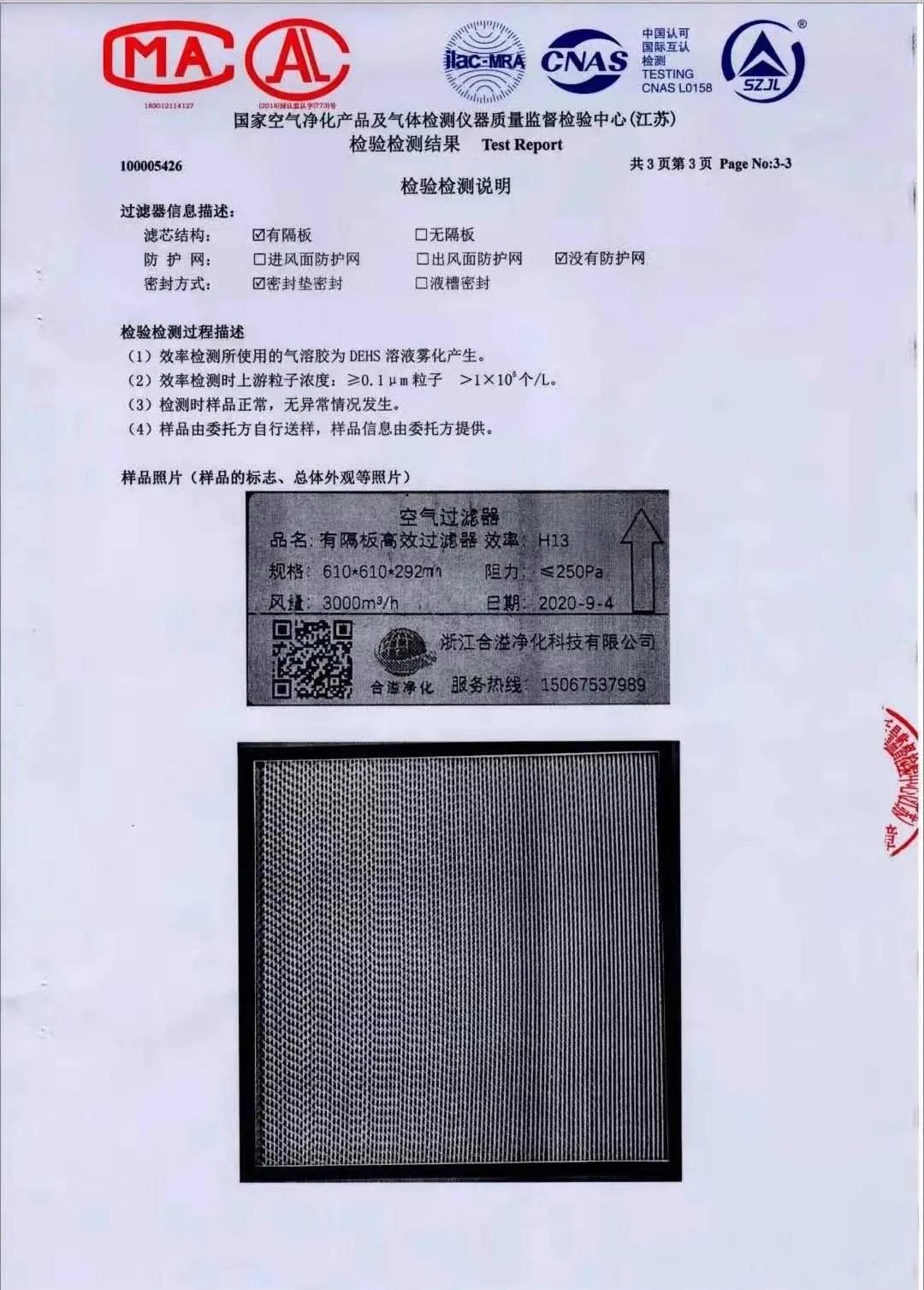 The company's primary-efficiency plate filter, medium-efficiency filter bag, high-efficiency non-partition filter, high-efficiency partition filter, disposable filter, large air volume filter, chemical filter, FFU, etc. have been widely used in automobiles Manufacturing, industrial coating equipment, high-tech electronics, pharmaceutical industry (FGMP, GP), photovoltaics, food hygiene, furniture manufacturing, precision industry, hospitals, research institutes, buildings and other general air conditioning (HVAC) systems, as well as aerospace and metallurgy , Turbines, nuclear power and other air purification fields. Products are exported to Australia, Taiwan, Southeast Asia and other countries and regions, and are well received.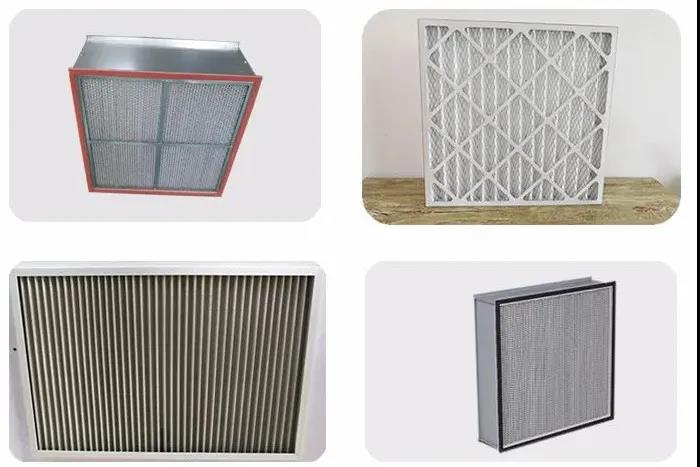 products
Accurate exposure of the first exhibition, renewed RACC2021
China Refrigeration and Cold Chain Exhibition (RACC) is the most anticipated event in the HVAC industry. It is committed to providing platforms and opportunities for domestic HVAC and refrigeration companies to open up the international market, find new growth points, and cooperate with Heyi Purification's market expansion strategy Coincidentally.
The success of the first exhibition was due to the 15 years of international exhibition experience accumulated by the RACC Organizing Committee, rich buyer resources and domestic and overseas promotion experience, which attracted more than 300 companies to participate in the exhibition and brought more than 10,000 professional views. Exhibiting passenger flow provides a good environment for accurate product exposure and accurate matching of customers.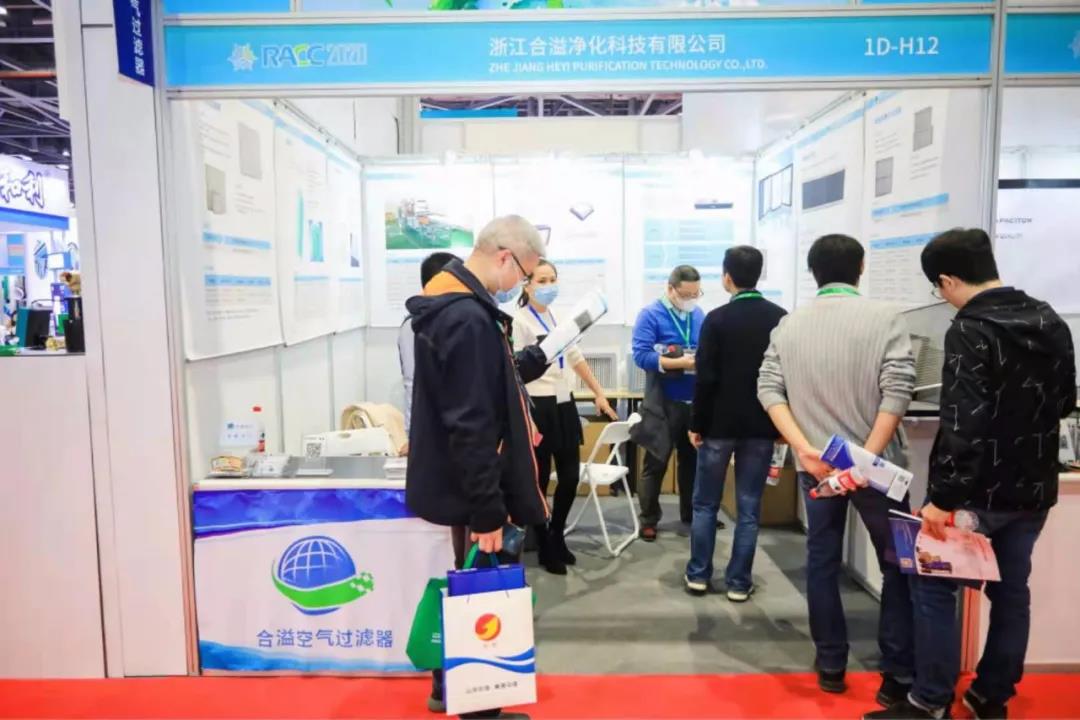 At present, Nie Kai, general manager of Heyi Purification, has renewed the contract for the 2nd China International Air Conditioning, Ventilation, Refrigeration and Cold Chain Industry Exhibition (RACC2021), booth number 1A-H25, waiting for the majority of professional buyers of refrigeration and air conditioning system accessories to come Visit the exhibition!
RACC2021 Global Promotion Continues
2021 China Air Conditioning, Ventilation, Refrigeration and Cold Chain Industry Exhibition (RACC2021) is scheduled to be held at Hangzhou International Expo Exhibition Center from October 22-24. It is co-sponsored by the China Council for the Promotion of International Trade Construction Industry Branch, China Warehousing and Distribution Association Cold Chain Branch, Zhejiang International Chamber of Commerce, Zhejiang Refrigeration Society, Zhejiang Refrigeration and Air Conditioning Industry Association, and Jiangsu Refrigeration. This exhibition has four themed exhibition areas (covering ventilation/fresh air/HVAC/refrigeration equipment/supermarket refrigerators and cold chains/cold storage and complete machines), with a booth area of 50,000 square meters. More than 1,200 exhibitors and 60,000 professional visitors are expected. There will also be global resources supporting conferences, forums and round-table exchanges, etc., so stay tuned.