MCE Asia radiation of Singapore International HVAC Exhibition covers the whole Southeast Asia including Singapore. According to the audience statistics in 2016, more than 20% of the buyers come from Southeast Asia and other countries, including Malaysia, Indonesia, Philippines, Vietnam and Thailand, even among local buyers in Singapore. Most of them are also purchased for their projects in other countries in Southeast Asia.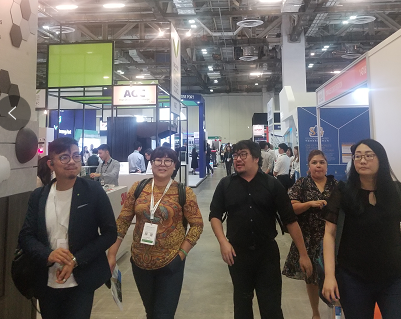 photo on site
Relying on the strong strategic partnership with the Singapore government, such as the Singapore Construction Authority (BCA) and the Singapore Green Building Commission (SGBC), the exhibition attracted a large number of people from the industry to exchange views. This year MCE Asia
3M
With $30 billion in annual sales, 3M employs 88,000 people worldwide and produces more than 55,000 products
ebmpapst
A worldwide innovation leader in fans and motors with over 15,000 different products, ebm-papst has the ideal solution for virtually all air technology and drive engineering tasks.
Daikin
Daikin has achieved many 'Firsts' in the airconditioning industry and has achieved many prestigious awards that greatly reinforces its position as a strong market leader.
Bosch
The Bosch Group is a leading global supplier of technology and services. It employs roughly 410,000 associates worldwide (as of December 31, 2018). Bosch's customized solutions for indoor climate and domestic hot water feature state-of-the-art technology, connectivity, ease of use, and attractive design.
Fujitsu
Japanese multinational information technology equipment and services company headquartered in Tokyo.
With the rapid growth of the global market demand for HVAC products, the Asian market has gradually become the center of its rapid development, bearing high expectations for the development of the HVAC industry. According to the market situation of HVAC in Asia, with the acceleration of urbanization and the rapid development of construction industry, green building industry has attracted widespread attention, which provides a broader development space and market opportunities for energy-saving and green concept products, and has been strongly supported by government departments.
The Singapore International HVAC Exhibition 2019 is the 75th station of the global promotion of Coowor. The booth of Coowor is 1-E24. The team visits all exhibitors and distributes HVACR SUPPLIERS magazines to exhibitors and visitors free of charge to guide them to place orders on Coowor and bring more high-quality orders to website members