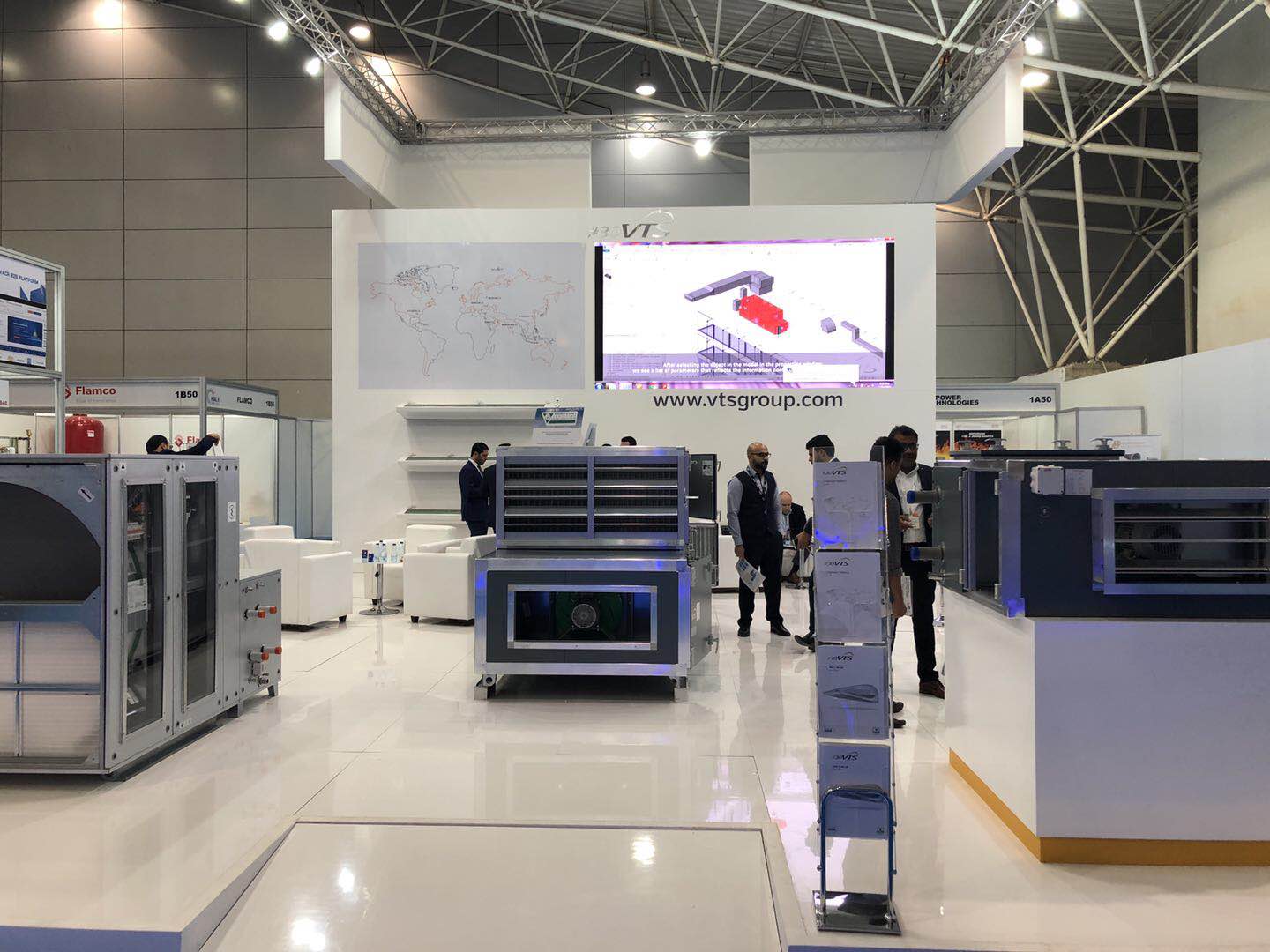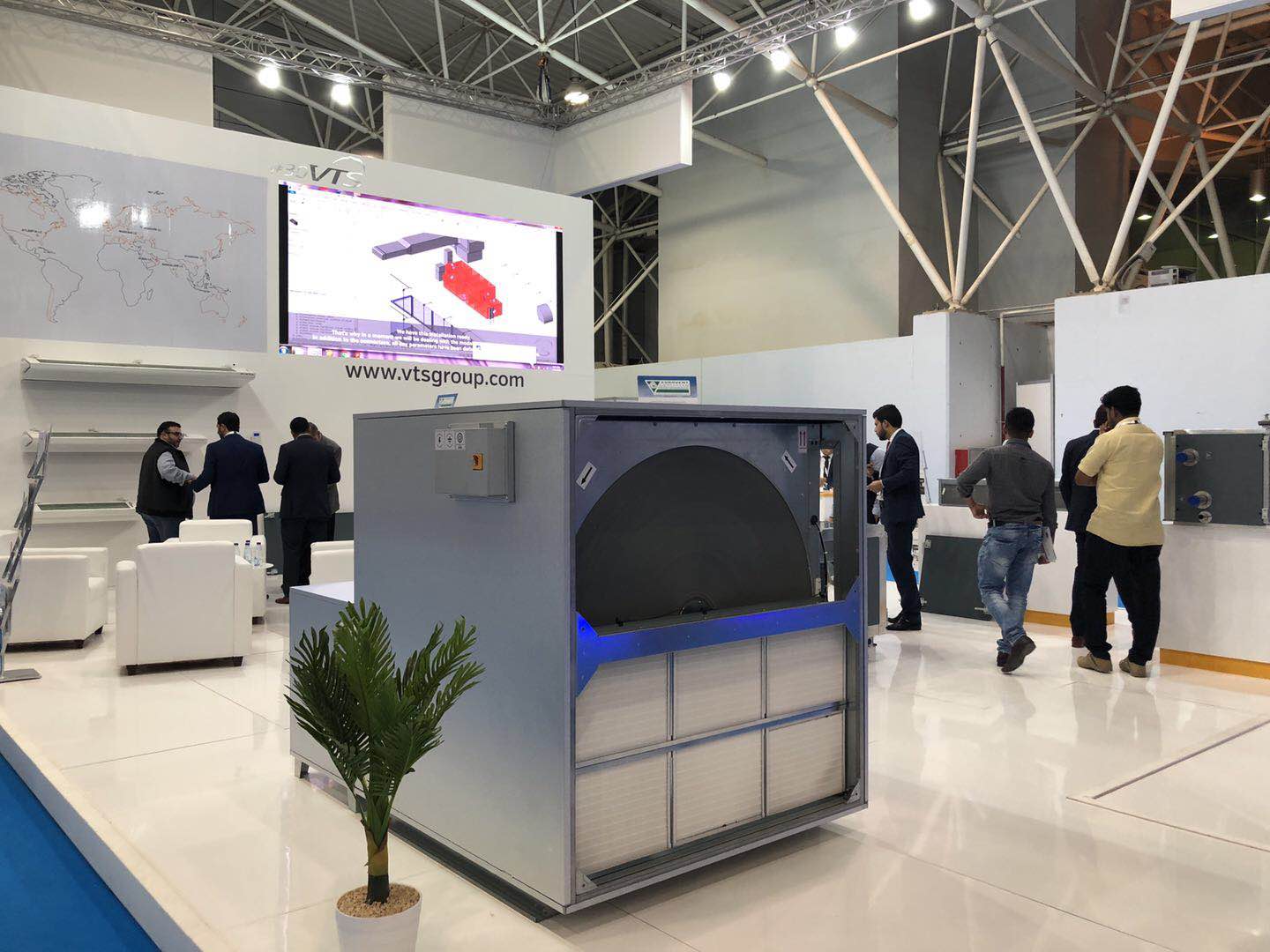 VTS Capital Group comprises over a dozen regional companies, located around the world. VTS products are delivered to 40 countries in Europe, the Middle East, Asia Pacific region and United States of America.
VTS presents VENTUS Air Handling Units with rotary wheels, WING air curtain, fan coil unit and new units: VENTUS Compact and VENTUS S-type air handling units on HVAC R EXPO SAUDI 2019.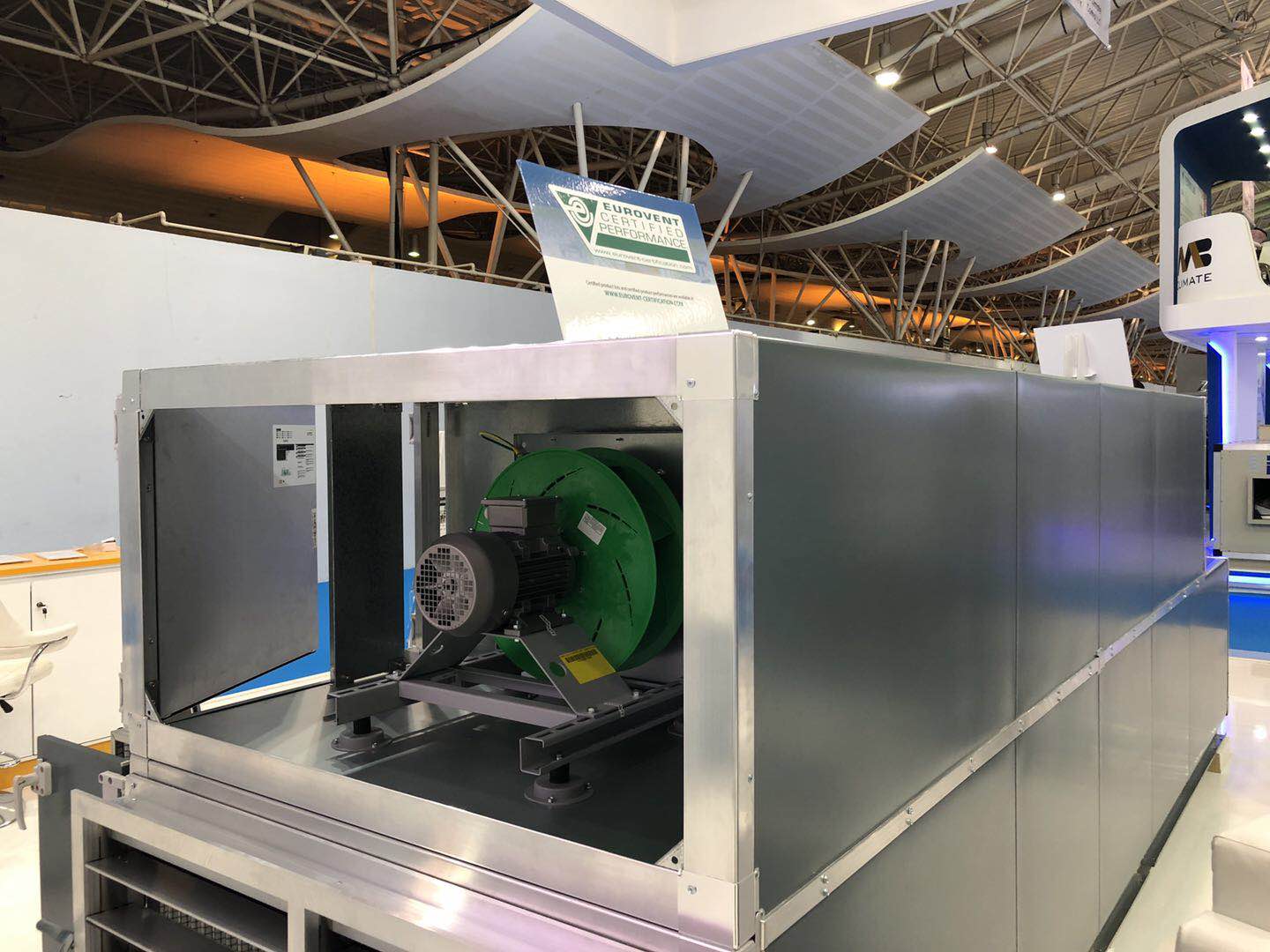 (VENTUS air handling units with rotary wheels)
(Fan coil unit)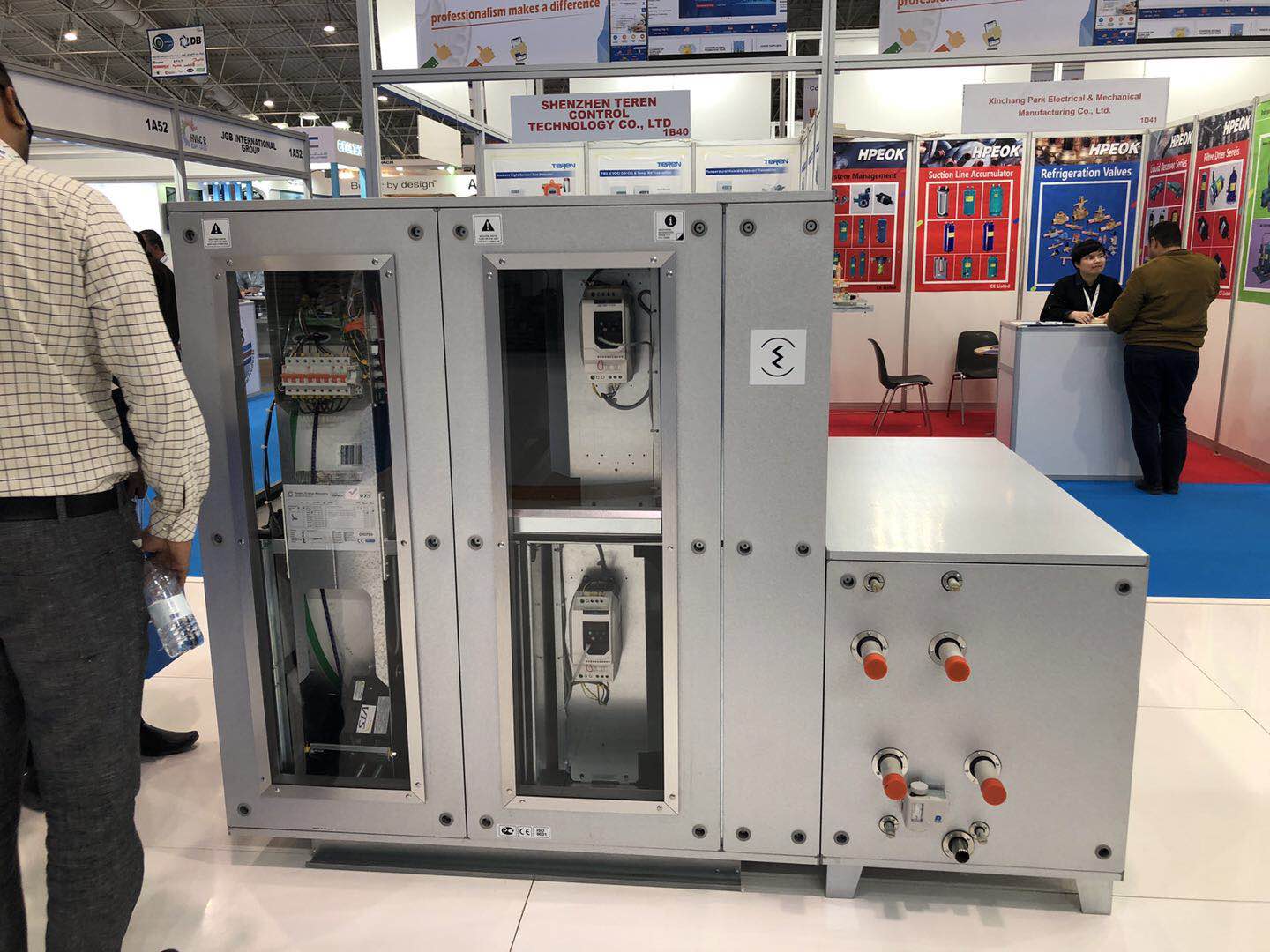 (VENTUS Compact)
Product information: Wing Air Curtain
Wing Air Curtain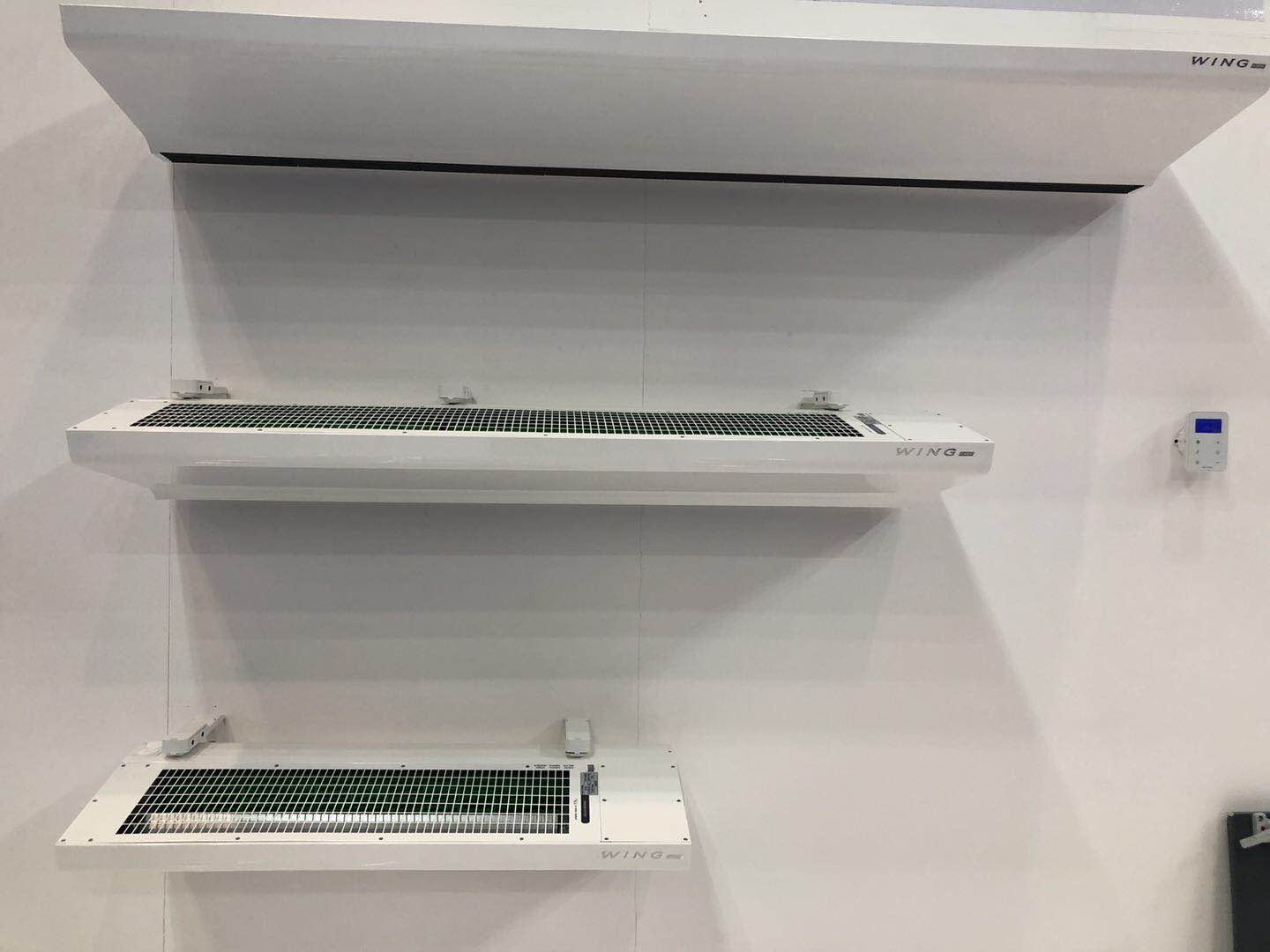 VTS has launched the Wing Air Curtain, with a light and modern design and the characteristics of gliders, the company announced in a press communique. It is one of the quietest air curtains on the market and has both functional and aesthetic qualities, while also being energy efficient, the communique said.
According to VTS, the Wing Air Curtain:
· creates a forceful turbulence, which prevents flying insects, impure air and other outside pollution from mixing with the inside air of a premises
· keeps chilled air inside at its utmost purity
· has a modern design of the EC motor and fan that ensures up to 40% energy saving, compared to older generation models
· ensures easy cleaning and the galvanised steel casing provides long-term protection against corrosion
· can be mounted horizontally or vertically
· has a unique diamond design for the side panels that protects the inlet of the engine cooling system and also fulfills an inspective function
· is suitable for use in restaurants, hotels, public venues, shopping malls, medical facilities and department stores.