Americold Realty Trust, operator of temperature-controlled warehouses, it has been recognized under the Global Cold Chain Alliance's (GCCA) new Energy Excellence Recognition Program and awarded Gold and Silver certifications at more than 50 sites.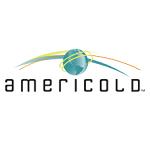 The GCCA devised its Energy Excellence Recognition Program in conjunction with a subcommittee of the International Association of Refrigerated Warehouses' (IARW) Refrigeration and Energy Committee over the past two years. Recognizing power as being a member's first or second highest cost, the program's intention is to encourage participants to constantly strive towards energy excellence in the form of responsible energy consumption. Top performing facilities are recognized for their achievements with Gold and Silver status certifications.
"The Energy Excellence Recognition Program recognizes the work our members are doing to drive energy excellence in the cold chain," said Corey Rosenbusch, President & CEO, GCCA. "The program can also help warehouse organizations better partner with their customers on sustainability initiatives while creating greater efficiencies that may generate cost-savings for their facility.
The program is open to any organization operating a temperature-controlled facility but as contributing entities, members ofthe IARW's Refrigeration and Energy Committee's subcommittee became early program adopters.
"Being part of the program's development team allowed all contributors to share their own responsible-use practices so that we could develop the metrics required to determine what good, great, and excellent performance looked like," said David Stuver, Chairman of the Energy Excellence Task Force and Executive Vice President, Business Development and Supply Chain Solutions at Americold. "Becoming an early adopter and then being awarded Gold and Silver certifications for so many sites isan incredible testament to the achievements of our energy management team, our focus on cost control, and our commitment to sustainability.
With such a large role in their cold chain networks, Americold's customers can consider the company's recognition under the program as a contributing factor to their own supply chain's sustainability efforts.