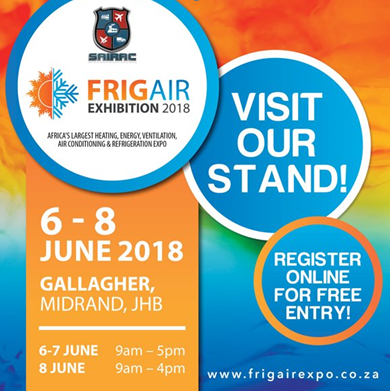 FRIGAIR EXHIBIITON 2018 Will be held on Jun 5-8,2018 in Gallagher Convention Centre, Johannesburg, South Africa. In June,COOWOR invites you to participate the EXPO together! COOWOR invites you to see the exciting showcase of the latest and greatest the HEVAC&R suppliers have to offer together! COOWOR invites you to see the gorgeous demeanour of us!
FRIGAIR is Africa's largest heating, energy, ventilation, air conditioning and refrigeration exhibition, taking place once in every three years. Learn about the latest industry trends and technologies, especially around the industry's crucial role in the rapid development of eco-friendly, energy efficient and sustainable technologies for the future. FRIGAIR 2018 will draw thousands of industry professionals from all levels and industry sectors, including consulting engineers, mechanical and electrical engineers, contractors and builders, architects and interior designers, property developers, facility managers, industry associations, government officials and many more.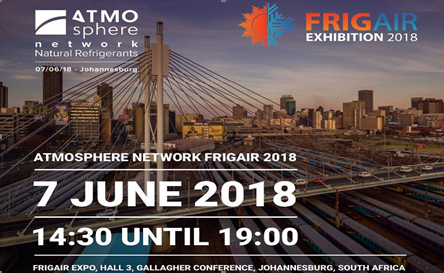 Held in AFRICA's biggest building materials exhibition exhibition (INTERBUILD) and HVACR sanitary ware and pump valve (PLUMBDRAIN + SANI 'TER influenza), line will attract more builders and buyers to participate in together, should show complementary effect will be very good lining, as AFRICA involving HVACR refrigeration exhibition of sanitary ware, pipe fittings valve and air conditioning the most comprehensive one of the largest and most professional exhibition, is also a best platform into AFRICA region.
All aspects of the commercial heating, energy, ventilation, air conditioning and refrigeration (HEVAC&R) industry. This includes, but is not limited to areas such as split units, heat pumps, VRF/V, compressors, pumps, heat exchangers, recovery banks, solar, energy conservation, fans, extraction, controls and instrumentation, training, ducting, evaporative cooling, thermal energy storage, ice slurries and ice making, refrigerants, diffusion, portable cooling and heating, supermarket refrigeration, display cabinets, freezers, cold rooms, racking, dock loading systems, sheetmetal working, sealing, chillers, gases, refrigerated transport, turbines, purification and software.