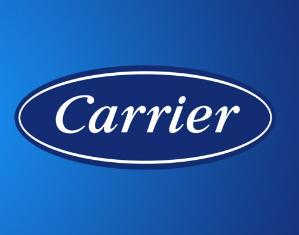 Carrier Global Corporation, the leading global provider of healthy, safe, sustainable and intelligent building and cold chain solutions, today reported financial results for the second quarter of 2022 and increased its full-year earnings outlook.

"Our strong results in the second quarter and first half of 2022 underscore the strength of Carrier's balanced business model, and I want to thank the Carrier team for another solid quarter despite the challenging supply chain environment," said Carrier Chairman & CEO David Gitlin. "We continue to gain traction on digitally-enabled life-cycle solutions as we delivered double-digit aftermarket growth in the quarter and further expanded customer adoption of our Abound and Lynx digital platforms. We now expect to be price/cost positive for the full year and will continue to invest in differentiated technology to address key secular trends such as sustainability and healthy indoor environments. We are also excited for the opportunities that our combined Carrier and Toshiba Carrier Corporation portfolio and enhanced market position present in the fast-growing Variable Refrigerant Flow, international light commercial and heat pump markets."
Second Quarter 2022 Results
Carrier's second quarter sales of $5.2 billion were down 4% compared to the prior year driven by the Chubb divestiture, but organic sales grew 7% over the same period. Sales strength continued in the HVAC segment, with North America residential and light commercial up double-digits in the quarter. Commercial HVAC strength also continued, with orders up double digits for the sixth consecutive quarter. Refrigeration sales were up 9% organically, with both transport and commercial refrigeration up high single-digits. Sales for the Fire & Security segment were up 3% organically. Excluding Chubb sales from the second quarter of 2021, Fire & Security segment sales were up 4%.
Updated Full-Year 2022 Outlook
In addition to improvement in the base business, the revised 2022 outlook includes approximately $800 million of incremental sales from the consolidation of Toshiba Carrier Corporation. The Company anticipates closing the acquisition in early August.