Stop 11 of China RACC Expo Global Promotion
On July 23, 2023, the RACC committee led the enterprises, departing from Shanghai, Beijing and Guangzhou to attend the Vietnam International Air Conditioning and Refrigeration Exhibition (HVACR Vietnam), which was sponsored by Informan Group and held in Hanoi from July 25 to 27.
The exhibition area of the last exhibition was 5,000 square meters with 7,906 visitors, and the number of exhibitors and exhibiting brands reached 250. According to the organizer of the HVACR Vietnam, the Vietnam refrigeration exhibition in July this year is very popular in the industry. Groups from South Korea, Taiwan, Malaysia, India and China and other countries and regions have participated in the exhibition. Among them, nearly 100 Chinese enterprises including Aux, Juhua, Jintian, Deton, Feiyuan, Kaidi, Ximaike, Lion-Ball, Dayang, Weipeng, Weike and so on have participated in the exhibition, becoming the largest exhibition group.
The 15th HVACR Vietnam 2023 - Worleand Global Exhibition Group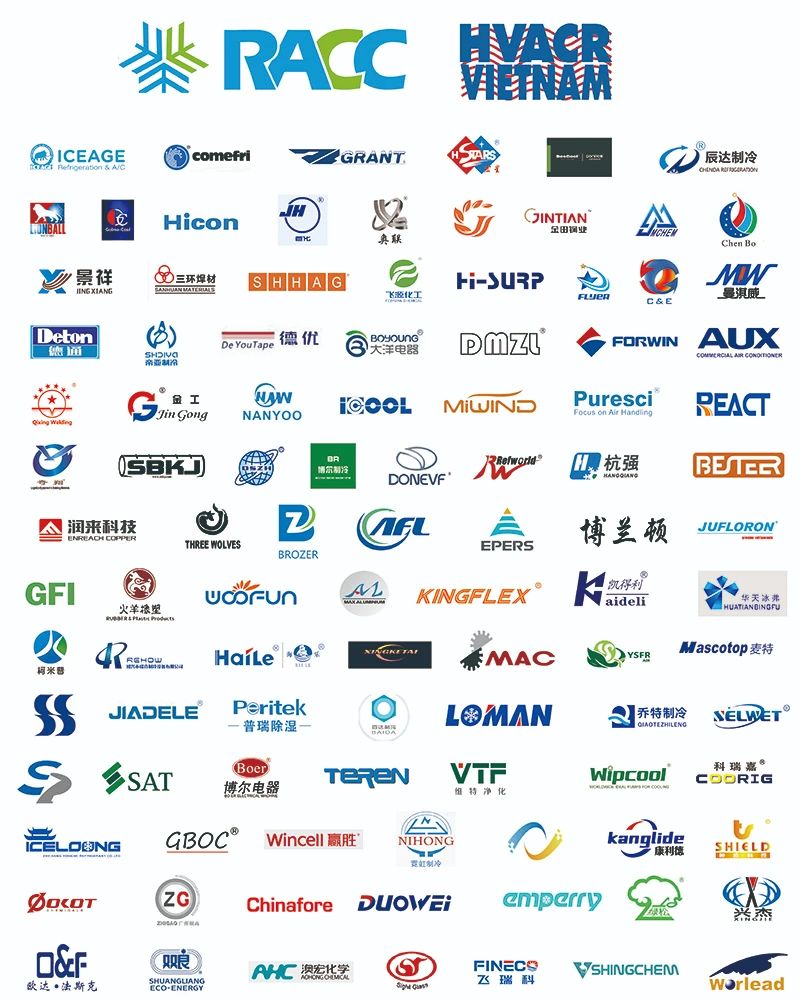 As the exclusive agent of HVACR Vietnam in China, our company Beijing Worlead has maintained close cooperation with the organizer Informa Group for a long time, and both sides share channels and resources. The RACC Committee will take advantage of the global marketing advantages of the Informa Group to better propagand RACC. The RACC committee set up a booth on the site (booth No. : Q6), distributed promotional materials one by one to exhibitors and visitors, and invited overseas visitors to come to Ningbo to purchase, expand the international influence of RACC2023 in Vietnam. The RACC committee done a good job of overseas publicity, and gained more attention from international buyers and exhibitors.
Welcome to communicate and exchange with friends who go to the HVACR Vietnam. The RACC committee will continue to do a good job of overseas publicity, invite more international buyers, and return the trust and support to customers. In order to provide exhibitors with outstanding services throughout the exhibition, th RACC committee prepared mineral water, stapler, bus pick-up and other whole process services for exhibitors.
Overview of Sino-Vietnamese trade
In recent years, with the transfer of global industries, Vietnam has gradually become a new "world factory" and its economy has witnessed rapid development, with the total import and export trade in 2021 reaching USD 668.54 billion, which was an increase of 22.6% over the previous year. According to data released by the General Bureau of Statistics of Vietnam on the 29th, the total import and export of goods in the first half of 2023 reached USD 316.65 billion. According to Vietnamese customs statistics, bilateral trade between China and Vietnam in 2022 totaled USD 175.6 billion, of which Vietnam's exports to China amounted to USD 57.7 billion and imports from China amounted to USD 117.87 billion.
The year 2023 marks the 15th anniversary of the establishment of the comprehensive strategic cooperative partnership between the two countries. Refrigeration parts produced in China are also one of the most imported industrial products in Vietnam. Vietnam's participation in a series of new generation of free trade agreements will help enterprises enjoy a lot of preferential tariff policies, and provide more opportunities for Chinese refrigeration enterprises to develop the local market.
With the rapid economic growth of Vietnam, the real estate industry has shown explosive growth in recent years, driving the huge market demand for consumer goods such as home appliances. As far as the refrigeration industry is concerned, in recent years, the companies Samsung, Daikin, LG and China's Midea, Haier, Sanhua, Jintian, Hailiang, Wolong Electric and so on have invested in Vietnam to set up factories. Due to the imperfect local industrial chain, many parts still need to be imported from abroad, which also creates unprecedented opportunities for Chinese refrigeration enterprises.
Review of Vietnam HVACR 2022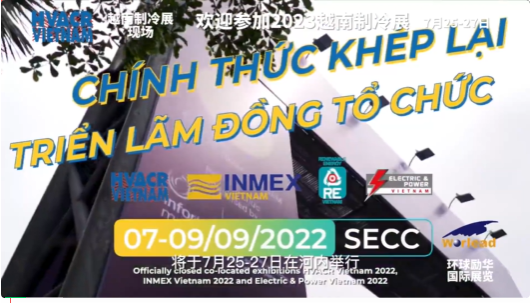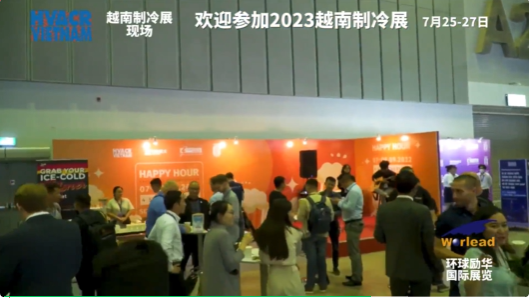 For many years in a row, China has been Vietnam's largest trading partner, largest import market and second largest export market, and Vietnam is China's largest trading partner in ASEAN. In 2022, the trade volume between China and Vietnam reached USD 234.92 billion, an increase of 2.1% year-on-year. China's exports to Vietnam reached USD 146.96 billion, up 6.8% year-on-year.
2019 HVACR Vietnam - Beijing Worlead Exhibition Group