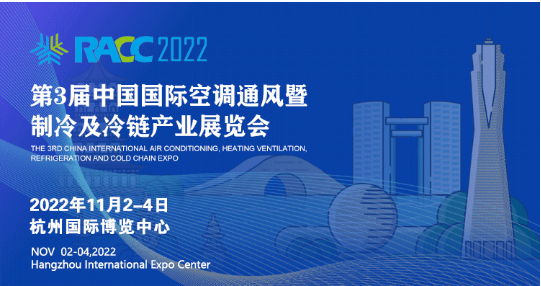 From April 10 to 13, the of RACC committee visited the merchants on Refrigeration Street on Haizhu Bei Lu in Guangzhou as scheduled.
Why a visit to the Refrigeration Street
The world-famous Haizhu Bei Lu, on which over 200 stores specialize in refrigeration products, is a wholesale commercial place where centralized purchasing can be easily achieved. As the biggest and most professional HAVCR expo organizer with wide influence in HAVCR industry in China, RACC has formed profound partnership with a number of merchants of Haizhu Bei Lu for many years.
In addition to publicizing the concept of RACC exhibition, collecting industry information and gaining a full understanding of the changes of market demands, this trip also aimed to invite merchants to purchase at the exhibition. Meanwhile, this new form of exhibition would certainly change the traditional exhibition focus from helping exhibitors to exhibit their goods, to assisting both exhibitors and buyers to accomplish potential cooperation.Thus, a true service-oriented international refrigeration exhibition will be accomplished through the effort of RACC.
This visit also intended to show international buyers who have interest in purchasing refrigeration equipment that Haizhu Bei Lu is no doubt a better choice. More importantly, to companies who are eager to expand their HAVCR market in China, this visit has proved that RACC is absolutely capable of promoting their business in various ways.
(RACC committee at Haizhu North Road)
With the help of Guangzhou Export Commodities Fair (held twice a year), it has not only become a significant gathering place for domestic wholesalers, project business and factories' promotion, sell and purchase, but has brought a growing number of international purchasers as well. The street has a high popularity and global impact, therefore tens of thousands of people from industry are attracted here to talk about business and achieve cooperation every year.
COVID-19's influence on the visit
(waiting for

nucleic acid test

)
On the very first day in Guangzhou, RACC committee encountered a sudden outbreak of an epidemic of COVID-19. Due to local government's strict prevention and control policies, to better follow all the rules, the committee had a nucleic acid test before traveling, and another one after landing. However, the second day at Haizhu North Road, RACC committee was again required to take part in a mass nucleic acid test for a second and third time in the following days. Unfortunately, the committee had no choice but to re-schedule the visit. It is obvious that the unexpected epidemic and constant tests had brought difficulty to the committee's visit, and no doubt to the merchants of the Refrigeration Street who had still been strongly holding on.

Preparations before the visit
In addition to the exhibition brochures for the merchants, the committee also prepared the first batch of more than 200,000 recyclable paper cups for publicity. RACC committee plans to supply more than 1.5 million free recyclable paper cups to the merchants over a long period of time. With the big influence of the strong passenger flow of refrigeration street, RACC exhibition is believed to be widely spread over the world, which in return will affect millions of people of this industry.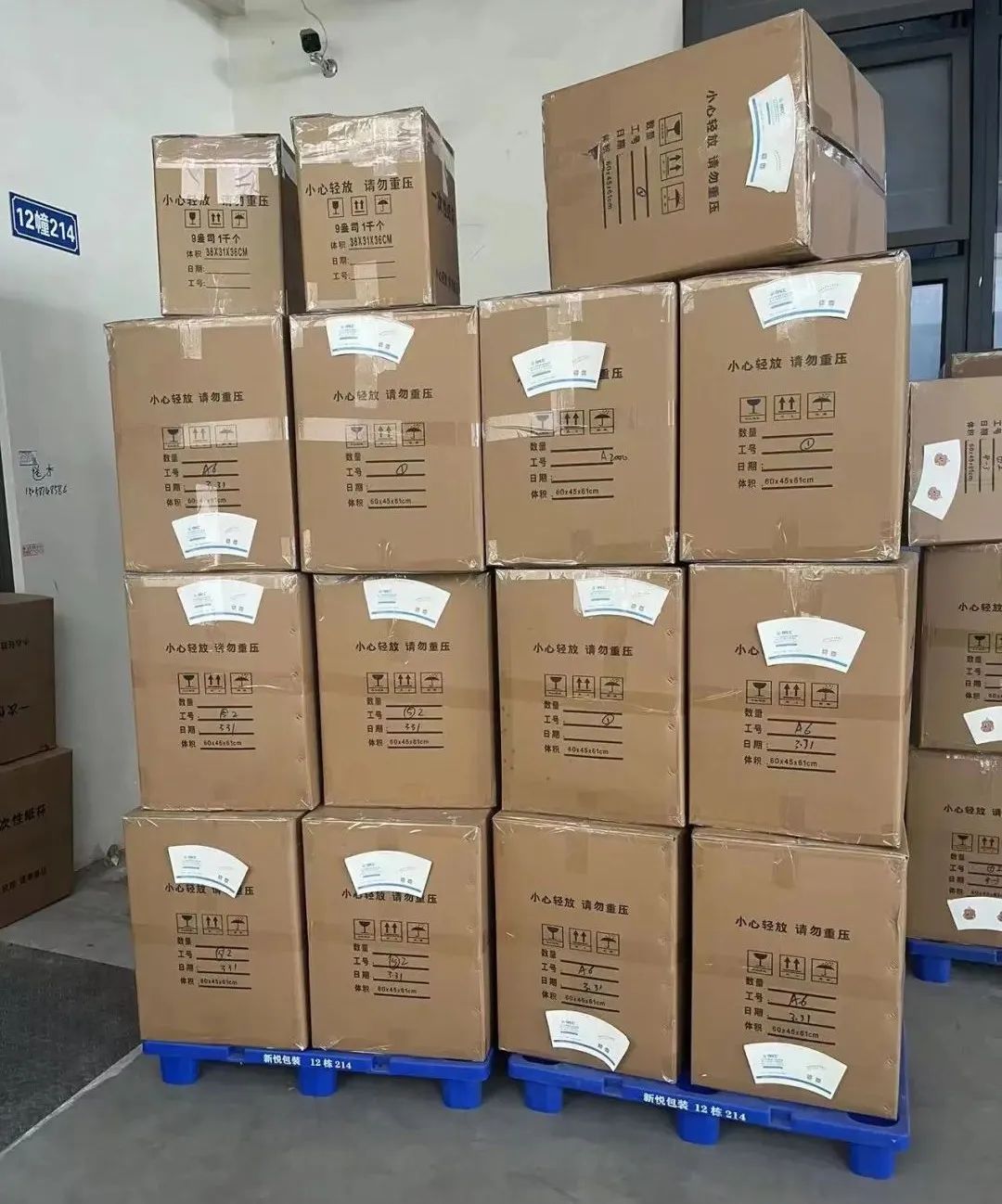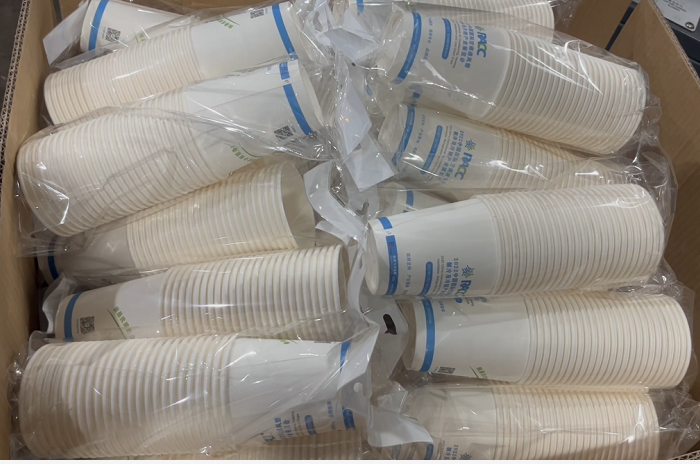 (RACC recyclable paper cups)
So far this year, the RACC committee has already offered recyclable paper cups to nearly 100 VIP buyers from more than 30 provinces and cities across the country. A wider range of publicity will certainly contribute to the RACC exhibition and thus bring more benefit to exhibitors and buyers.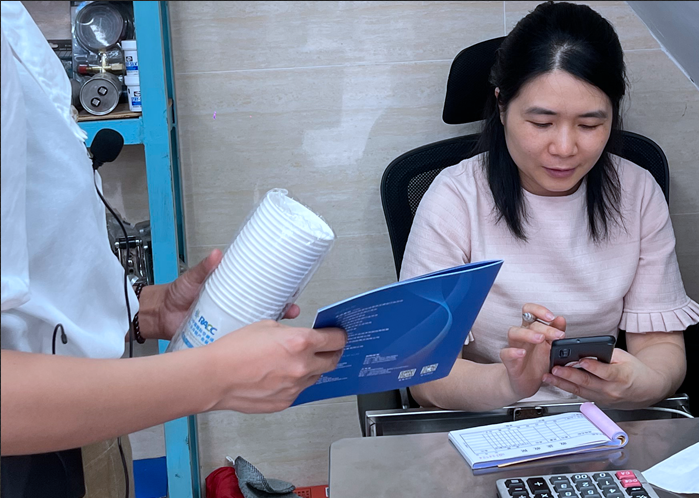 (offering RAAC cups to local merchants and exchanging business contact)
With a busy schedule in three days, the RACC committee visited local departments and companies one by one, carefully listening to and taking notes of all the suggestions kindly brought up by merchants. After obtaining a deeper and further understanding of the market changes and needs, the committee insists on always providing better service as core concept by improving the quality of each exhibition, in order to create an efficient supply and demand exchange platform for the industry.
A Few Touching Stories during the Visit
With each success of RACC exhibition, its influence and good reputation has expanded and drawn attention from over 100 buyers from Haizhu North Road every year. This was RACC's fourth time to the Refrigeration Street for publicity. Most merchants are quite familiar with the RACC exhibitions in Hangzhou, a number of whom have already been RACC exhibitors rather than visitors, such as Guangzhou Baida Refrigeration Equipment Co. Ltd., Foshan Liurong Refrigeration Technology Co., Ltd, Zhongli Refrigeration Equipment Factory, Jiangxin Refrigeration Pipe Fittings Factory, Geli Refrigeration Accessories Co.,Ltd, Jiangsen Electromechanical Technology Co., Ltd, and Hefeng Refrigeration Equipment Co.,Ltd(Zhuji FADA Machinery Factory). As VIP purchasers, President Hua Qiang Zhang of Guangzhou Huaqiang Refrigeration Co.,Ltd and President Mai of Guangzhou Fushen Refrigeration Equipment Fittings Co., Ltd, both of whom are recommended by exhibitors for many times, have shown satisfaction with the RACC exhibition service.
As a matter of fact, RACC exhibition has become an important channel for new products and technologies publicity and display, as well as supply and demand exchange in China. During this visit, so many merchants were impressed by the committee's spirit of indomitable struggle through their active service for exhibitors and buyers when facing difficulties during epidemic. The merchants also showed enthusiasm of the RACC exhibition, and offered support and help to the committee during the visit.
Some touching and heartwarming moments made this visit so special and unforgettable.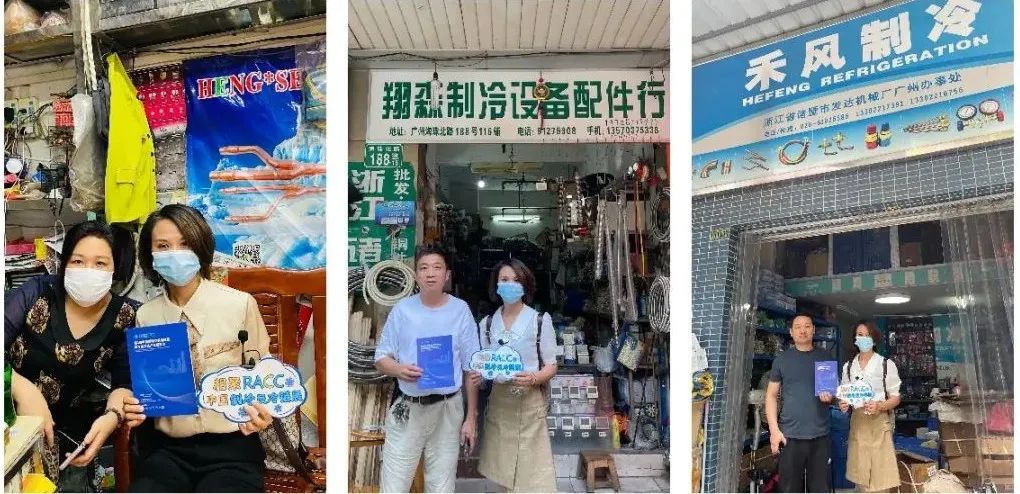 (Left to right: with general manager Jin Haiyu of Qicheng Refrigeration; general manager He Wanxing of Jiangsen Refrigeration Equipment; general manager Mr. He of Hefeng Refrigeration)
Manager Jin of Qicheng Refrigeration Co., Ltd warmly welcomed the arrival of the RACC committee. She spared time ahead to give detailed introduction of the merchants and on-site conditions there. Manager Jin even kindly exchanged phone numbers with the committee so she could be of help whenever the committee met any difficulty.
(with general manager Wang Tianyong of Tianyong Refrigeration Equipment)
When talking with Manager Wang of Guangzhou Tianyong Refrigeration Equipment Co., Ltd., his friend noticed the amazing design and good quality of the RACC'S customized paper cups, showing great interest. He was delighted to have some of them displayed in his stores. With no delay, the committee sent a box of cups immediately to this new friend and exchanged business cards for further potential cooperation.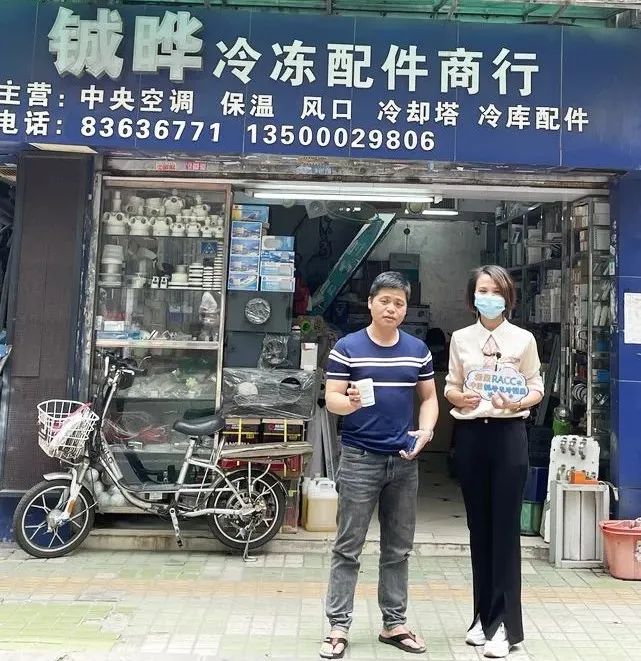 (with general manager Zhao Rihang of Qicheng Refrigeration Equipment Accessories Company)
During the epidemic, when Manager Zhao of Cheng Ye Refrigeration Equipment Co., Ltd.saw two staff of the committee carried so many large boxes in such hot weather, he offered small carts to move things around, which absolutely brought great convenience to the committee.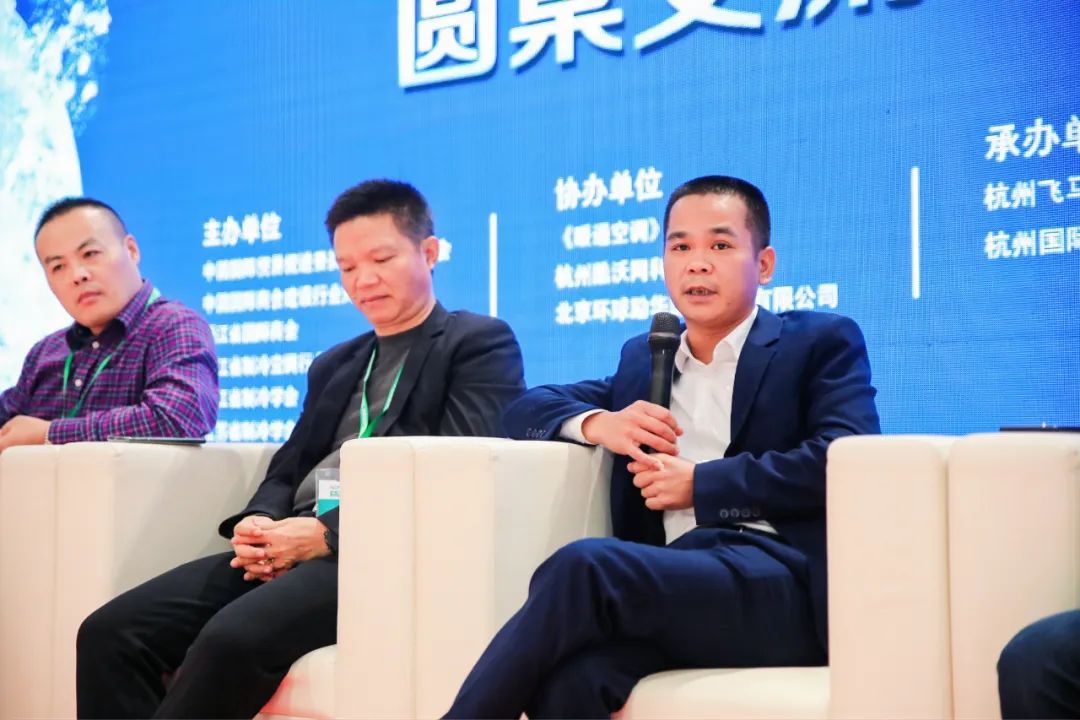 ( president Zhang Yinqiang of Guangzhou Huaqiang Refrigeration)
Zhangyinqiang, the president of Guangzhou Huaqiang Refrigeration Co.,Ltd(Guangzhou Xi Maike General Refrigeration Co., Ltd.), RACC's an old friend, firstly spent some time introducing excellent engineering companies all over the country and then arranged an exquisite business dinner with the committee. He suggested that RACC expand the scope of exhibits and focus on the invitation of engineering companies. President Zhang also expressed his deep impression of the warm and meticulous service of the organizing committee. Moreover, he wished RACC exhibition2022 in Hangzhou a big success and RACC a better and brighter future.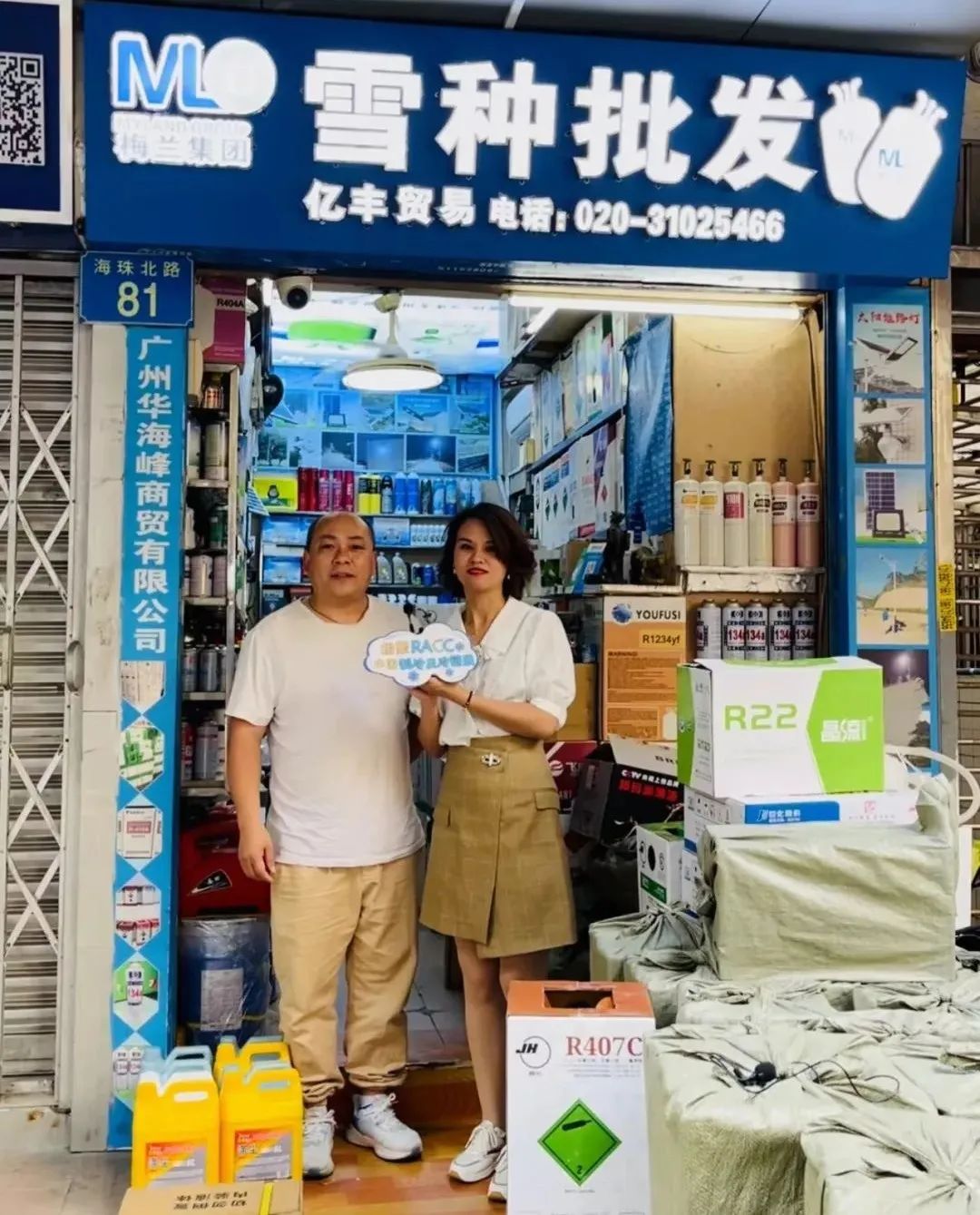 (with general manager Ma Zhenji of Guangzhou Huahaifeng Trading)
Manager Ma of Guangzhou Huahaifeng Trading Co., Ltd. proposed that when their products were sent to customers all over the country, RACC's recyclable paper cups could be included as gifts to customers, so as to better expand the publicity scope of RACC exhibitions and improve its publicity effect.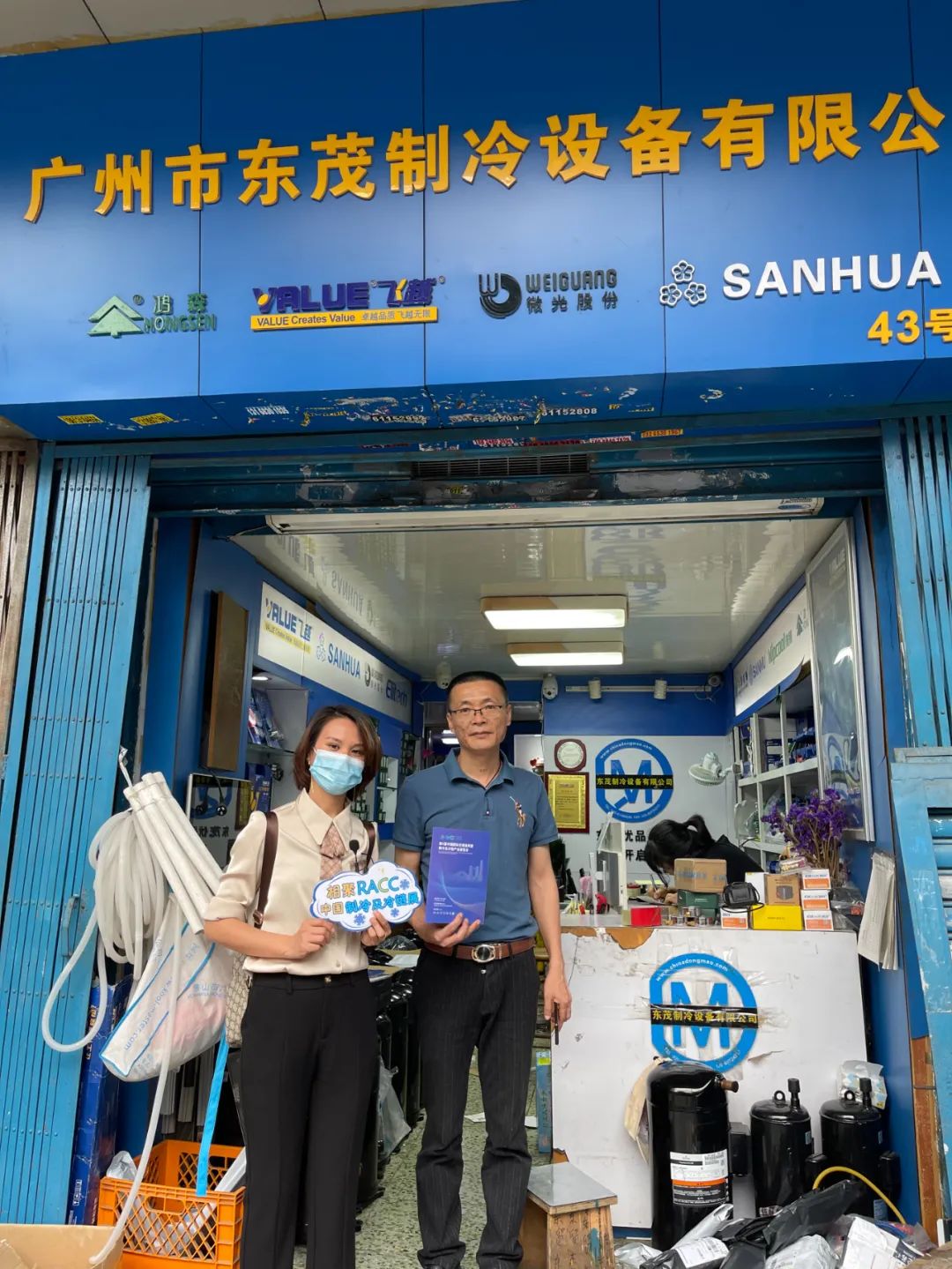 (with general manager Zhang Yongxian of Dongmao Refrigeration Equipment
)
On the last day of the visit, the committee met a sudden rain. Thoughtful as Manager Zhang of Dongmao Refrigeration Equipment Co., Ltd., he sensed the inconvenience brought by the weather to the committee, and out of surprise, umbrellas were already well prepared before the committee left.

Every year, RACC committee's visit receives strong support and kind help from numerous merchants. All those touching and sweet moments together have witnessed the profound friendship and partnership between RACC and all the merchants.
The pandemic will eventually be gone. RACC wish merchants all the best!

The number of domestic and overseas buyers has decreased due to travel restrictions under the impact of COVID-19 pandemic. At this time in previous years, the scene of heavy traffic on Haizhu North Road can no longer be seen, and merchants' business has been seriously affected. However, they are still sticking to it with full enthusiasm. As the saying goes, every cloud has a silver lining. With persistence and effort, there is every reason to believe the industry will overcome all the difficulties and expect a full recovery.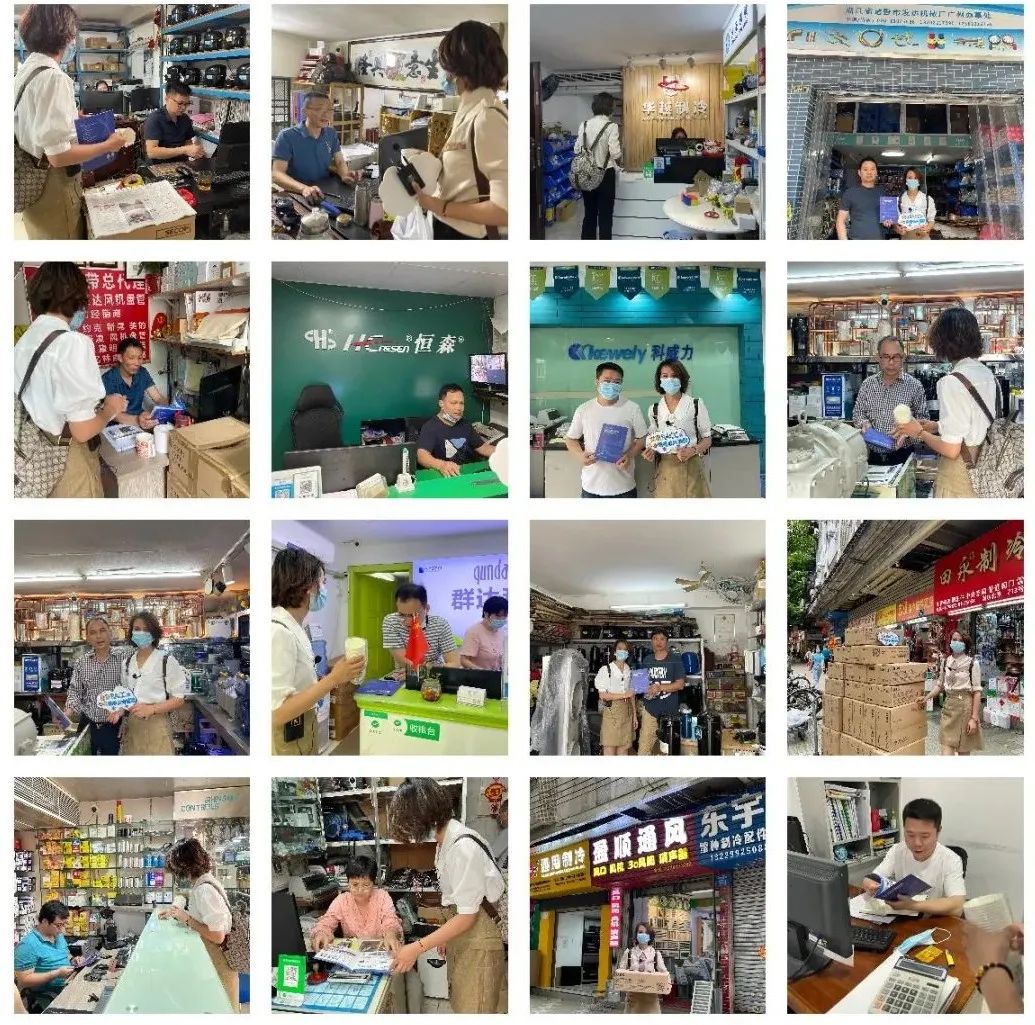 (RACC is grateful to merchants on Haizhu North Road and wish them all the best)
Once again, RACC committee sincerely thank the merchants for their strong support and help to the committee during this trip to Guangzhou! In view of the limited space, the following merchants have been listed:
Qifa Refrigeration Equipment Co.,Ltd.
Yifeng Refrigeration Engineering Co.,Ltd.
Guangzhou Huahaifeng Trading Co., Ltd.
Xuezhong Refrigerant Co., Ltd.
Shenzhen Zhihao Technology Co., Ltd
Zhicheng Refrigeration Equipment Co.,Ltd.
Jiale Refrigeration Equipment Co.,Ltd.
Tianyong Refrigeration Equipment Co.,Ltd.
Yuexing Refrigeration Equipment Co.,Ltd.
Xinguanghui Refrigeration Equipment Co.,Ltd.
Tongyong Refrigeration Equipment Co., Ltd.
Yingshun Refrigeration Equipment Co., Ltd.
Qicheng Refrigeration Equipment Co., Ltd.
Shenzhen Bayang Refrigeration Technology Co., Ltd.
Beifeng Refrigeration Equipment Co., Ltd.
Huateng Refrigeration Equipment Co., Ltd.
Dongmao Refrigeration Equipment Co., Ltd.
Zhuoli Refrigeration Equipment Co., Ltd.
Huaqun Refrigeration Equipment Co., Ltd.
Quanyu Refrigeration Equipment Co., Ltd.
Guangzhou Weiling Refrigeration Equipment Co., Ltd.
Chengye Refrigeration Equipment Co., Ltd.
Heshun Refrigeration Equipment Co., Ltd.
Rusheng Refrigeration Equipment Co., Ltd.
Foshan Jingy Intelligent Machinery Co., Ltd.
Siling Refrigeration Co., Ltd.
Ginxin Refrigeration Equipment Co., Ltd.
Baopeng Refrigeration Equipment Co., Ltd.
Donghui Refrigeration Equipment Co., Ltd.
Zhouquan Refrigeration Equipment Co., Ltd.
Sanxi Refrigeration Equipment Co., Ltd.
Hai Liang Building Materials Co., Ltd
Dihong Air Conditioning Equipment Accessories Business Department
Zhuji FADA Machinary Factory
Xiangsen (Jangsen) Refrigeration Equipment Co., Ltd.
Jiuwu Refrigeration Equipment Maintenance Company
Xinxinle Refrigeration Equipment Co., Ltd.
Tianzhihong Refrigeration Equipment Co., Ltd.
Much valuable and first-hand information of the industry has been gained during this trip, which will be of great use to professionals who show constant interest in this field. For years, RACC has been devoted to build a worldwide international exchange platform for supply and demand in HAVCR industry. At present, a wide range of cooperation with foreign professional expo organizers and even governments has been well maintained. It is believed that RACC is and will bring its superiority into full play and help its customers to reach a whole new level in the near future.
Starlight asks not those who trudge on their ways and time fails not those who travail nights and days. Although the epidemic in Guangzhou affected the visit to some extent, but it will only push RACC to make full use of multiple channels for publicity with every effort. To live up to all the support and trust, RACC committee will firmly stick to its core concept and present more splendid exhibitions.
(For more information, please visit https://www.raccexpo.com/)