Zhejiang Yueshuai Electric Co., Ltd. (formerly Yueqing Huashuai Electric Co., Ltd.) is located in the foothills of Yandang Mountain, a national key scenic spot, adjacent to the "China Electric Capital"-Wenzhou Liushi. The company is specialized in the production of various leakage protection switches, leakage protection sockets, intelligent protection sockets, electronic circuit boards, etc., and has made many achievements in the field of "leakage protection".
Products are widely used in households, bathrooms, kitchens, hotels, schools, children's accessible areas, areas close to water sources and other indoor places that are prone to leakage. High-power electrical appliances such as cabinet type air conditioners, instant-heat high-power electric water heaters, and air conditioner hooks can all be used together, which can efficiently reduce and avoid electric shock accidents and protect users' lives and property.
Yueshuai Electric has always adhered to the quality policy of "continuous innovation, pioneering and enterprising", adhering to the "integrity entrepreneurship" and the "integrity and win-win" business philosophy, and providing users with "safe, environmentally friendly and intelligent" products is the constant of Leshuai people. pursue. For high-power home appliances, YueShuai Electric's leakage protection switch can provide "one-to-one" leakage protection supporting services, which is more secure in use.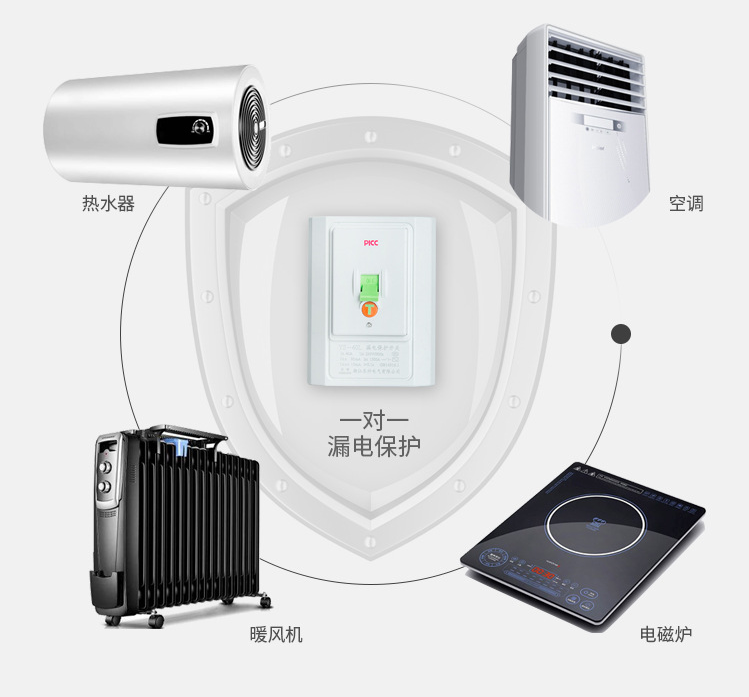 Since its establishment, the company has adhered to the principle of equal emphasis on talents and products, and has absorbed experienced engineering and technical personnel and professional management personnel. Strict management, high technology, advanced production equipment and perfect testing methods produce high-quality products and provide high-quality after-sales service.
Yueshuai Electric focuses on safety solutions for air-conditioning accessories. The products have passed the 3C and CQCE certifications. The supporting after-sales services are provided by well-known domestic brands such as Suning, Gome, Hisense, Midea and Gree. They are sold throughout the country and exported overseas, and are deeply trusted by users.
Certification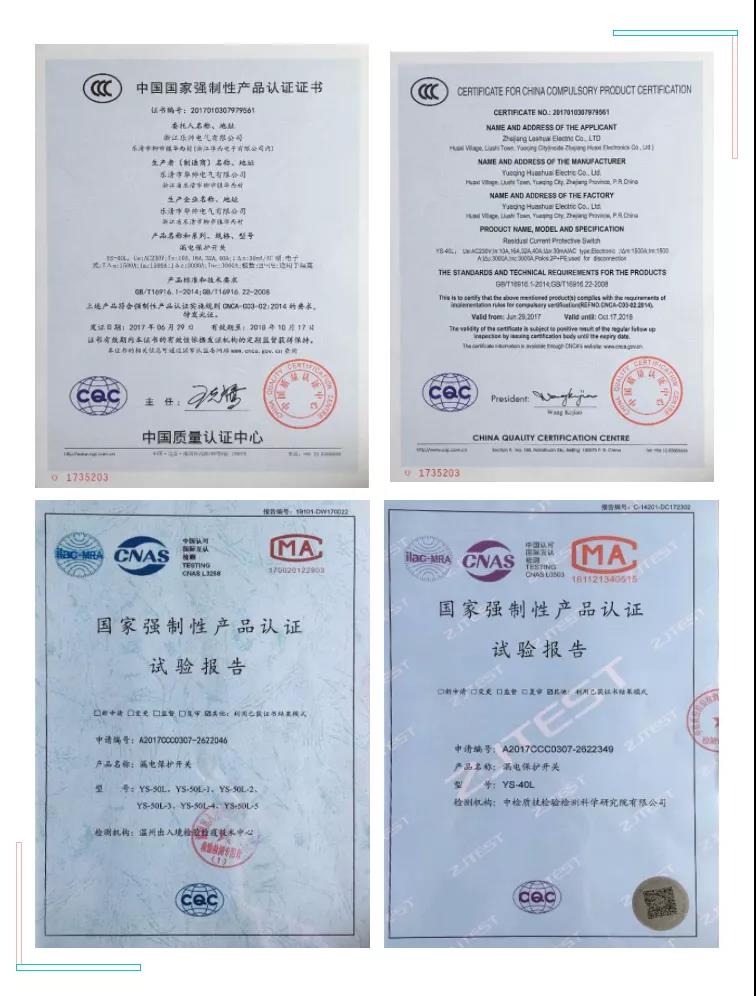 Leakage protection switch/socket manufacturer-Zhejiang Yueshuai Electric Co., Ltd. has confirmed to participate in 2021 China International Refrigeration and Cold Chain Exhibition (RACC 2021), booth number 1B-L15. YueShuai Electric plans to exhibit a series of products such as leakage protection switches, leakage protection sockets, electronic circuit boards, etc. at the exhibition. We hope to get in touch with more friends at home and abroad and receive more orders. We look forward to YueShuai Electric's first exhibition bringing us more surprise!
RACC Global Promotion Continues
China International Refrigeration and Cold Chain Exhibition (RACC2021) fully relies on the advantages of the refrigeration industry base in the Yangtze River Delta to promote the upgrading of the refrigeration industry, expand domestic demand and exports, and create a new business card for China's international refrigeration. This year we will continue to build a business exchange platform for the HVAC industry at home and abroad to promote the domestic and international dual-cycle development of the refrigeration industry. Our goal is to create a world-wide HVAC industry exhibition in Hangzhou, to create a stage for Chinese companies to display high-quality products, and to provide foreign companies with an opportunity to enter the Chinese market. We look forward to more people joining RACC2021, an international feast focusing on industry hotspots.