Foster have launched the latest addition to the EcoPro G2 family: The G2 Short.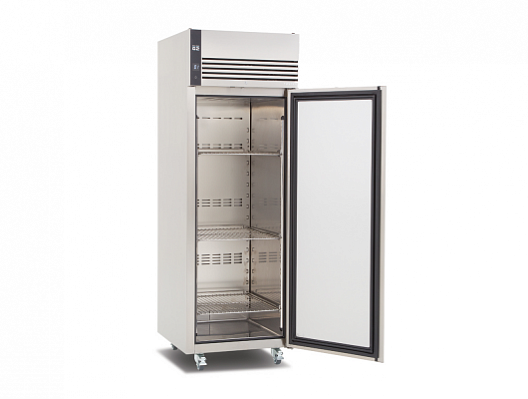 The G2 Short can pass through standard doorways (measuring 1960x760mm) without the need for tilting, and with swivel brake castors there is no need for compromising mobility. Perfect for low ceilings, the Short requires just 100mm space above the cabinet rather than the usual 300mm.

"The G2 Short is the latest exciting new addition to the G2 family," said Gareth Hunt, Senior Product Manager for Foster and Gamko. "The G2 short is a prime example of our approach to new product development, continuously improving our product portfolio in response to our customers' needs."

Previously when low ceiling heights have been an issue, traditional undermount cabinets have been the go-to solution, where the fridge system is located at the bottom of the product. The new G2 Short now solves this problem, and in doing so offers greater usable capacity (439 litres) compared to undermount solutions (411 litres), whilst utilising all the benefits of a top-mounted refrigeration system.

Fitted with award-winning +stayclear condenser, the G2 Short offers the same fantastic energy credentials, like being cheaper to run than a traditional lightbulb, made standard by its bigger brother.

With superior energy credentials the G2 Short is easier on your pocket than its undermount counterpart, delivering between 33% -50% annual energy savings based on ErP testing.

Foster and Gamko reveal new branding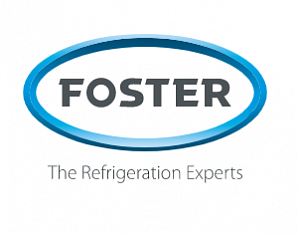 Foster and Gamko have unveiled their new branding at the HOST exhibition in Milan.
"Branding is about more than just a new logo and we're delighted that our branding now reflects Foster and Gamko's innovative spirit and market leading positions," said Katy Chilvers, Marketing Communications Manager for Foster and Gamko. "Both companies celebrated significant anniversaries last year, and we took the opportunity to reflect on our heritage ahead of our rebrand."

With an increased alignment of the Foster and Gamko brands, their customers will have a streamlined experience, one point of contact for the two businesses and access to our shared knowledge of professional kitchens and bars.

"Although Foster and Gamko have been aligned for some time, we are now closer than ever. Our combined knowledge and experience, award-winning products, and dedicated staff means we absolutely assert ourselves as The Refrigeration Experts," said Nick Bamber, European Head of Marketing for Foster and Gamko.

Foster and Gamko have state-of-the-art manufacturing plants in King's Lynn and Etten-Leur, using our shared 110 years' experience to continue manufacturing award-winning products.