Bermuda are the perfect choice for quality conscious customers that wish to add scoop ice cream sales to the business - or if customers wish to upgrade current freezer models to a high-end scoop ice freezer.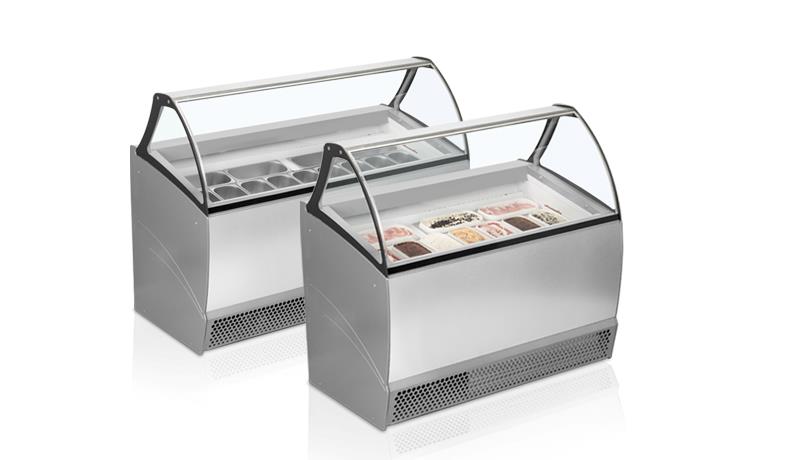 The ISA Bermuda scoop ice cream freezers are ventilated beautiful deluxe models of high quality. They have fantastic presentation possibilities as well as easy access to both the ice cream and storage underneath.

TEFCOLD ice cream freezers are offered in many sizes with a diversity of lids. Flat sliding glass, curved sliding glass and hinged glass.

All models are also very well suited for branding. Illuminated display board can be supplied as factory order.