The Thai International HVAC Exhibition is a grand event of the HVAC industry in Southeast Asia and the only exhibition of the refrigeration and air conditioning industry in Thailand. On September 26, 2019, the exhibition entered its second day, attracting a large number of professional audiences.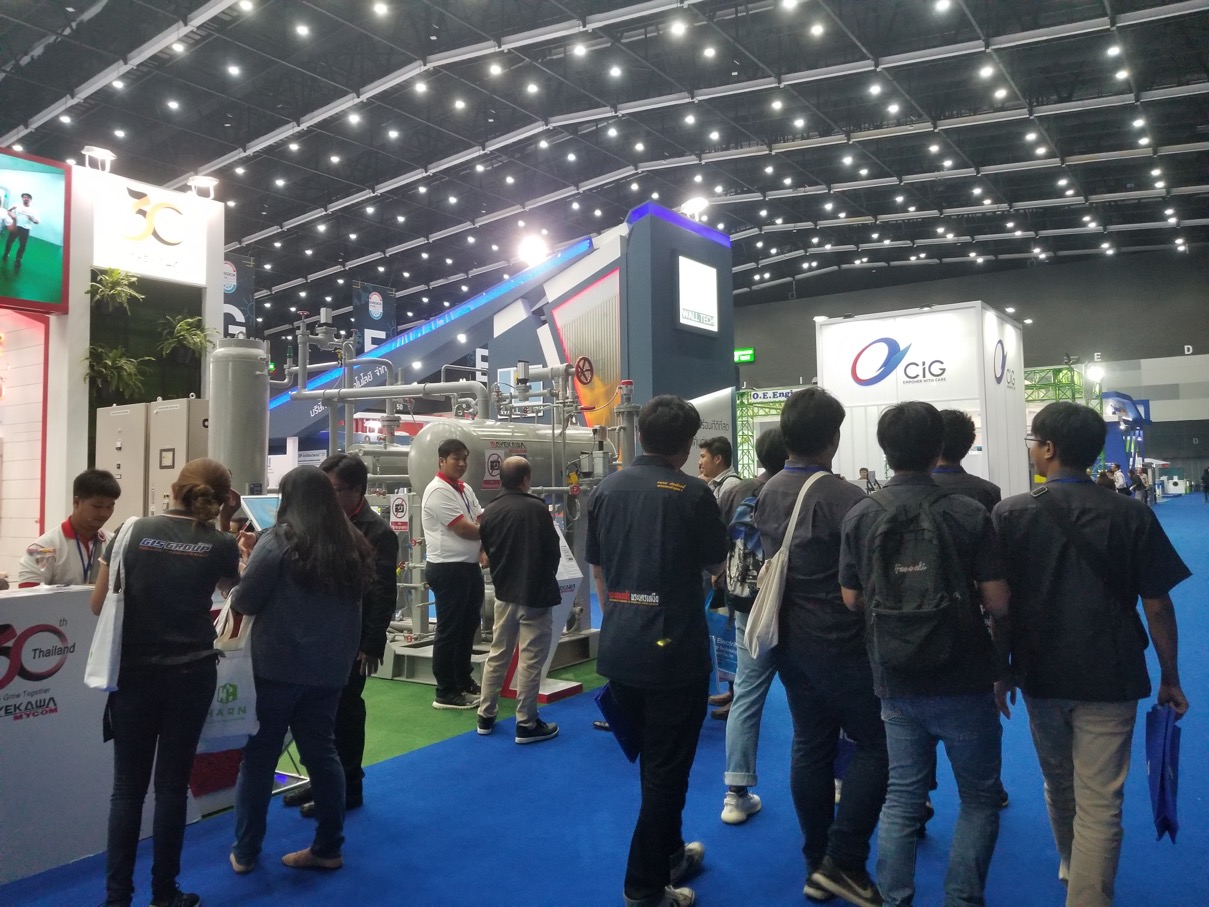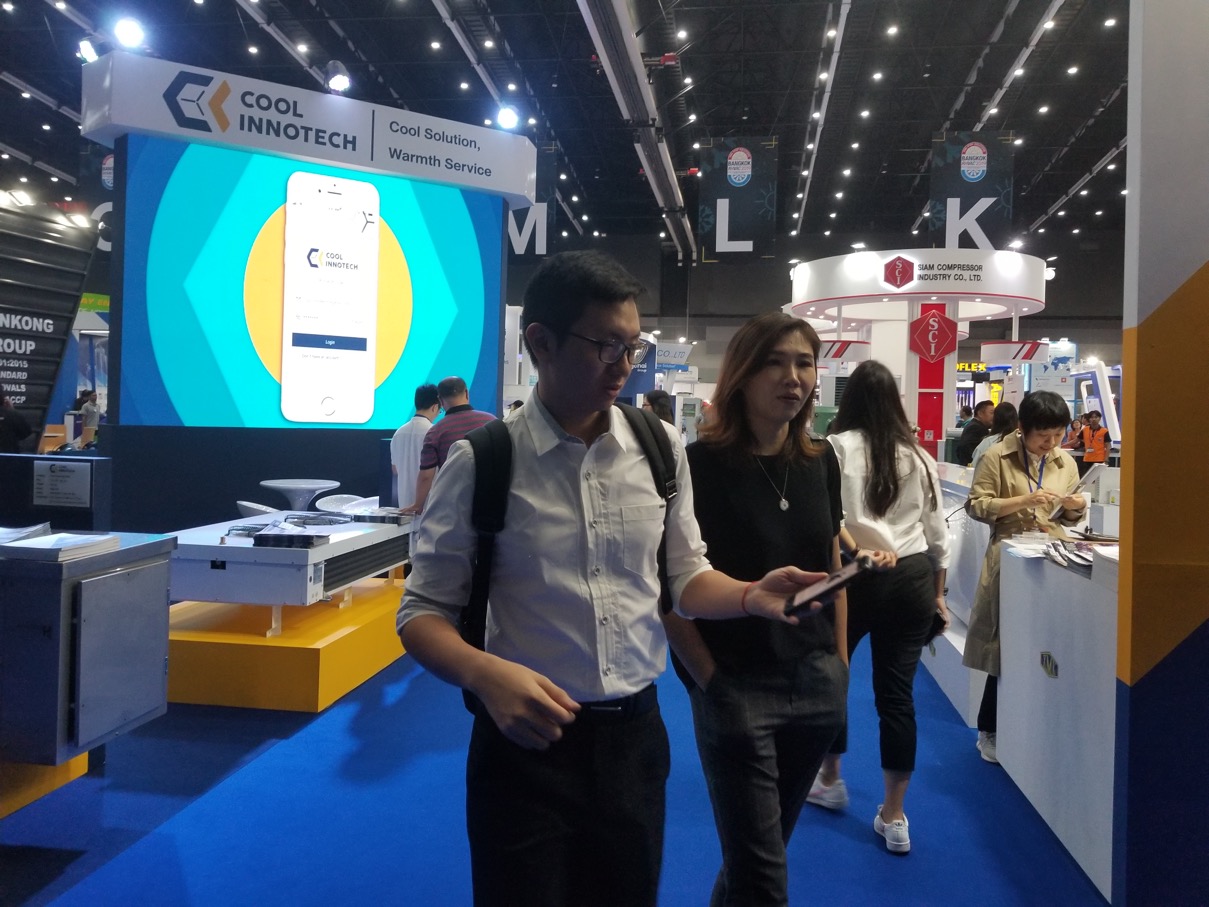 Due to the increasing competition in China, many refrigerant companies have increased their efforts to expand the international market, and more and more refrigeration enterprises have appeared in the international refrigeration exhibition.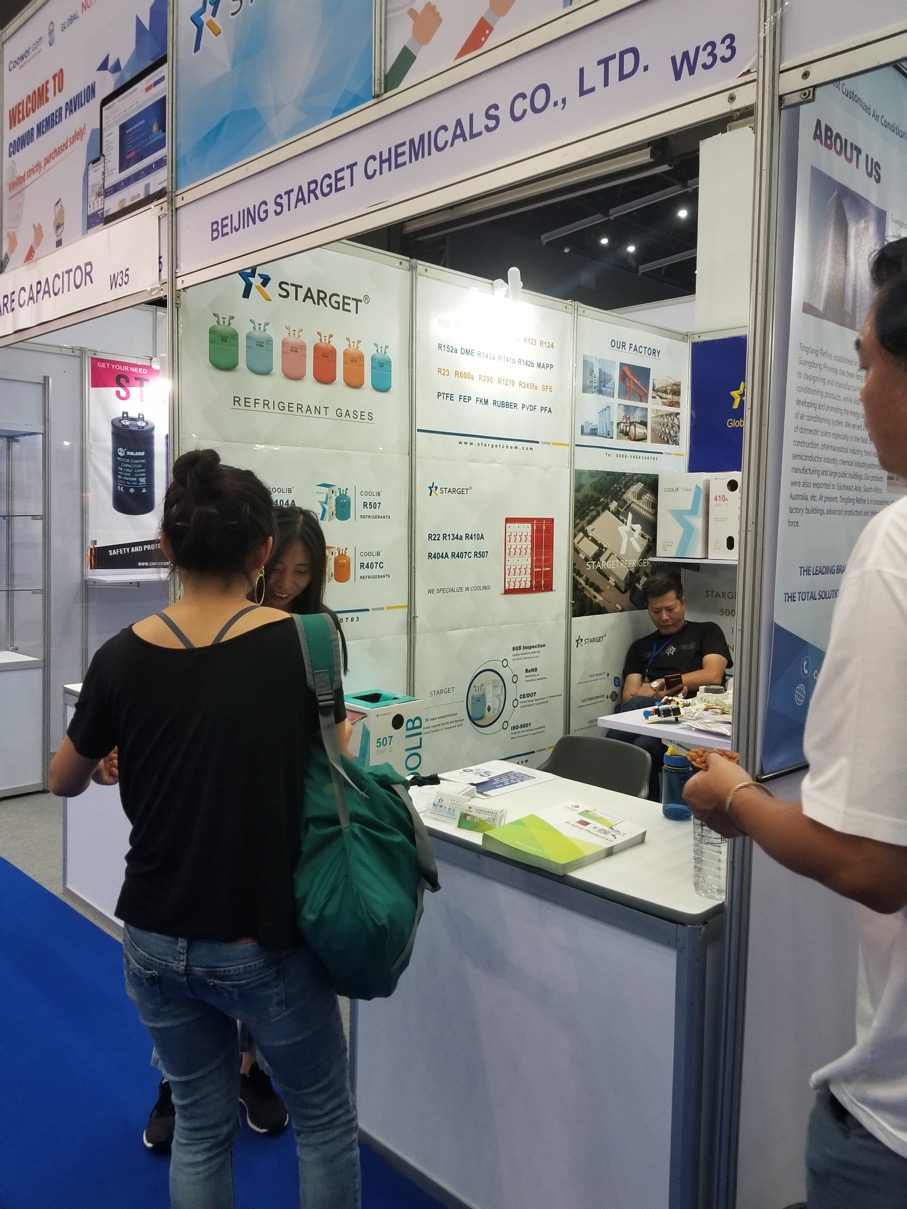 Beijing Starget Chemicals Co., Ltd.
Right now Starget covers an warehouse of 20,000 square meters and factory of 30,000 square meters. Its chloromethane storage capacity is 5000 tons per month for various refrigerants gas. The company can also produce mixed refrigerant gas and all kinds of environmentally-friendly refrigerant.
Jiangsu MeiLan Chemical Co., Ltd.
Meilan is a high-tech enterprise of China, Key Cultivation Enterprise of Jiangsu province and Trustworthy Enterprise of Jiangsu province. Up to now, the company has successfully certificated to a series of systems, including ISO9001 quality system, GB/T28001-2001 occupational health and safety management system and ISO14001 environmental management system.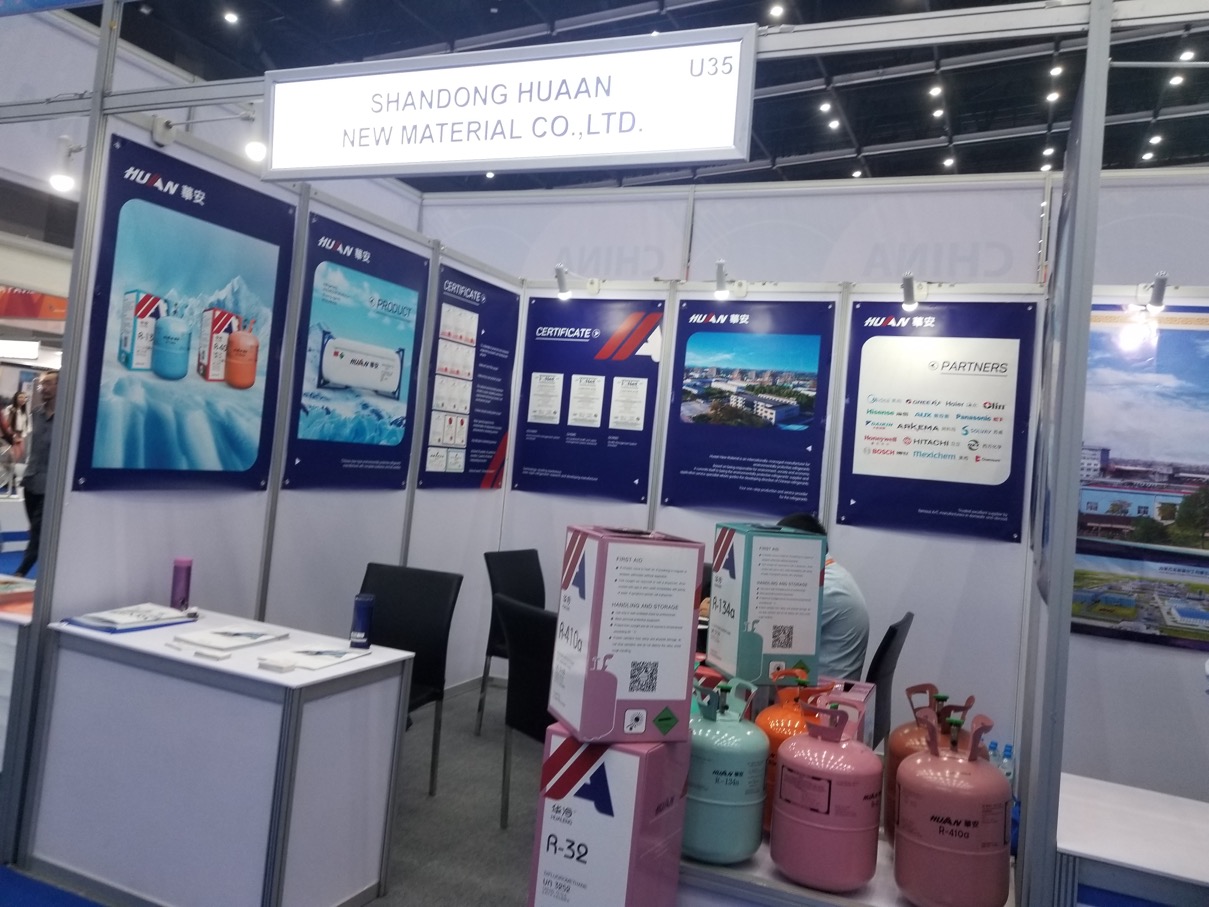 Founded in November 2007 and located in ZiBo City, ShanDong, China. ShanDong HuaAn New Material Co.,Ltd. is a share limited company . With ground area of 300000 m2 and total assets of 48 million dollars. It boasts 405 qualified employees, among which are over300 with university background.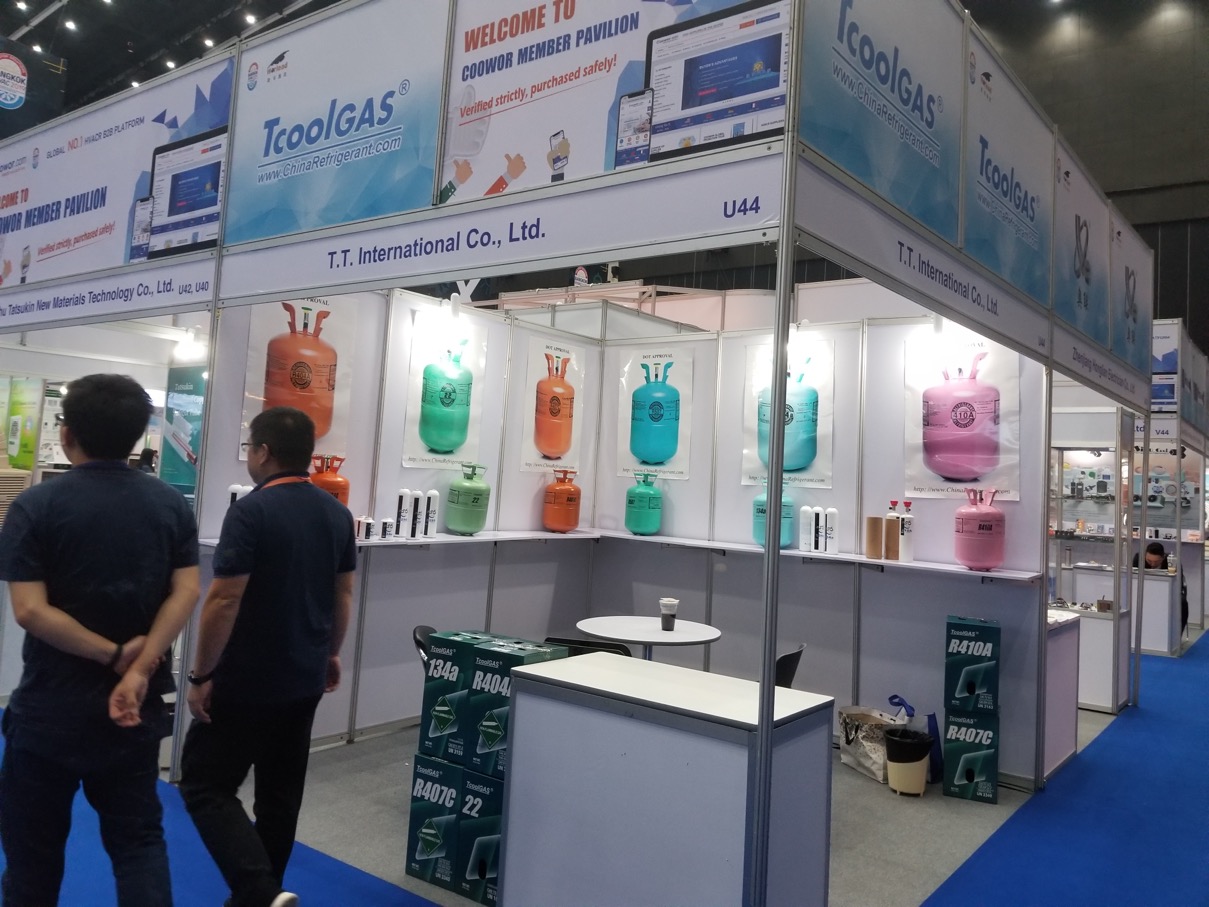 T. T. International Co., Ltd.
Incorporated in zhongshan district, dalian city, in 1989, T.T. International is a Chinese based international trade corporation combining scientific research, manufacture, and worldwide sales. The main products are: refrigerants, chemicals, fire-fighting equipment and disposable cylinders (that meet DOT and CE specifications) and other related products.
Zhejiang Sanmei Chemical Ind. Co., Ltd.
Sanmei is certified to ISO9000 of quality management accreditation in 2001 and ISO14001of circumstance management accreditation in 2004.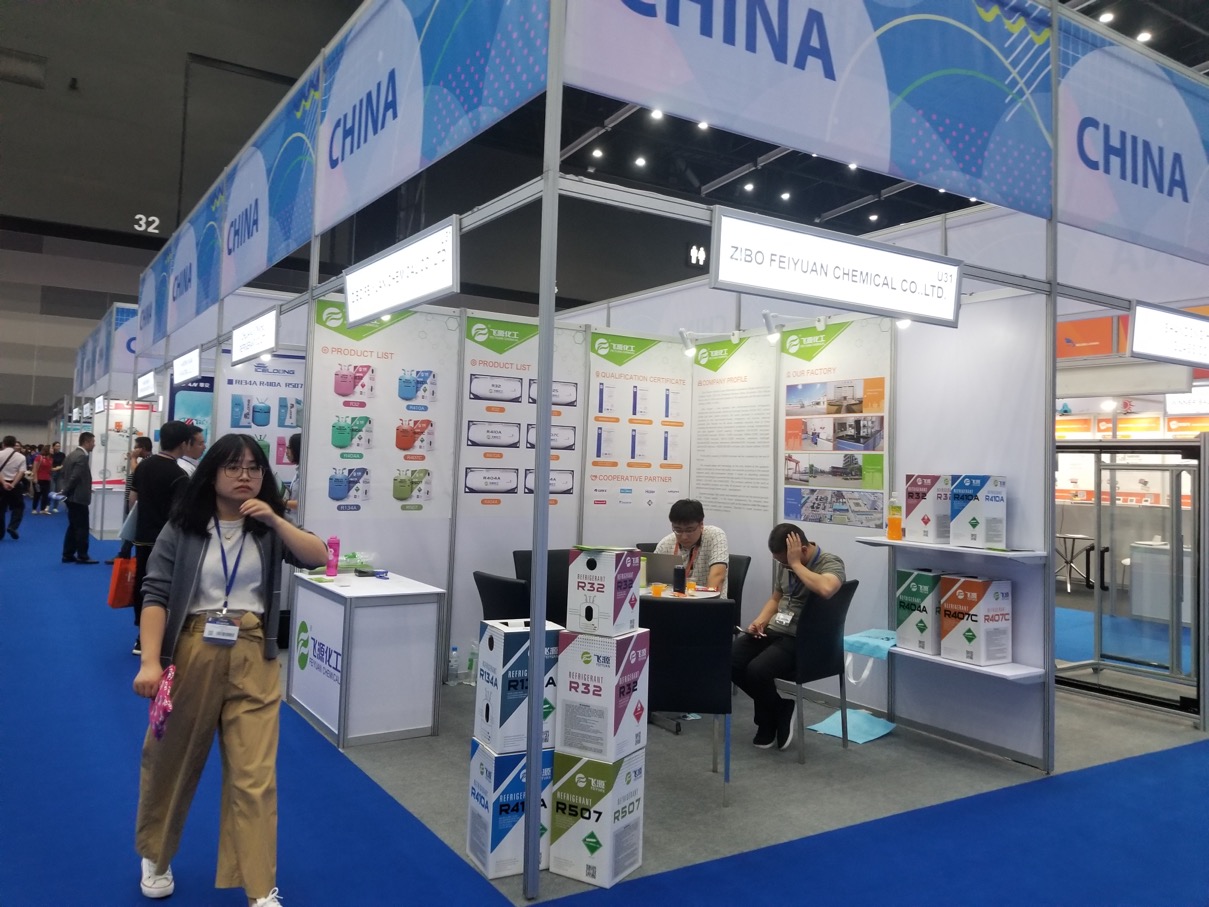 Zibo Feiyuan Chemical Co., Ltd.
The company covers an area of more than 500 aches and the total investment can be 580 million yuan. The main equipment can be domestic advanced level. The main products include anhydrous hydrogen fluoride and ammonium bifluoride respectively with annual output of 35,000 tons and 8,000 tons; CH2F2 (R32) 20,000 tons; R410a 10000 tons, and H2SO4 300000 tons; and by-products get fluosilicic acid, hydrofluoric acid, muriatic acid and others.
Zhejiang Yonghe Refrigerant Co., Ltd.
With an area of more than 85,250 square meters, Yonghe specializes in producing all kinds of 'Ice Loong' Brand refrigerant and mixed refrigerant; owns an annual production capacity of more than ten thousand tons of new type refrigerant and twenty million cans of auto air-conditioning 'Ice Loong' Brand refrigerant; has the storage capability of more than thirty thousand tons of refrigerant, and owns more than 160 ISO-Tanks,which enable the company to be the largest storage and sub-packing base in the world.
Bangkok RHVAC is the 78th stop of the global promotion of Coowor. Booth No. of Coowor is T18. The team will visit all exhibitors and distribute HVACR SUPPLIERS magazines to exhibitors and visitors free of charge to guide them place orders on Coowor.com.