At the Climate World 2019 held at the Moscow Expocentre from March 4 to 7, TICA exhibited its GHP Gas VRF, full heat recovery modular unit and full DC inverter VRF unit, and got the praise of local HVAC experts, designers and professionals.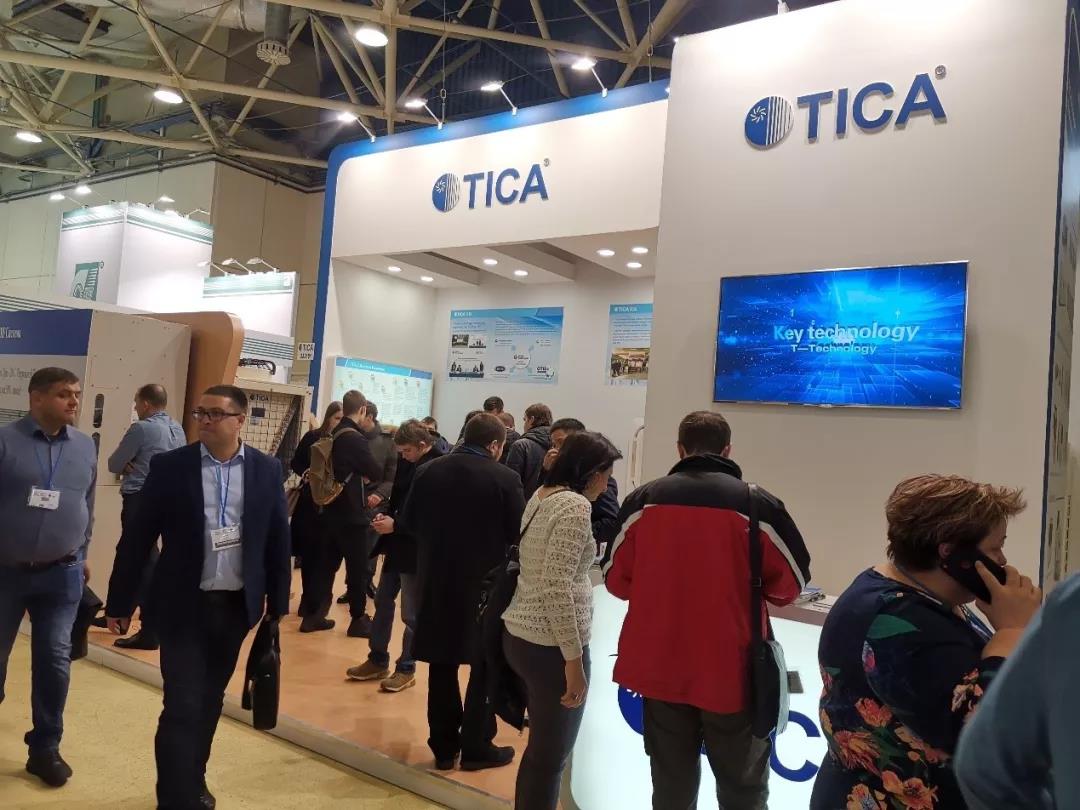 The Climate World is the most influential and largest exhibition in the Russian HVAC industry. As the fourth largest air-conditioning market in Europe, Russia is seeing a growing demand for air conditioners these years. Fueled by the rapid development of the Russian real estate industry, many civil and high-end residential and large-scale hotels, office buildings, large supermarkets and chain stores have been built and renovated, boosting the demand for HVAC equipment.
During the Climate World 2019, TICA showed a wide range of products and solutions that adapt to the needs of the Russian market, for example, the GHP Gas VRF driven by gas, the full heat recovery modular unit that solely uses recycled condensation heat to heat water, and the full DC inverter VRF powered by the EVI technology.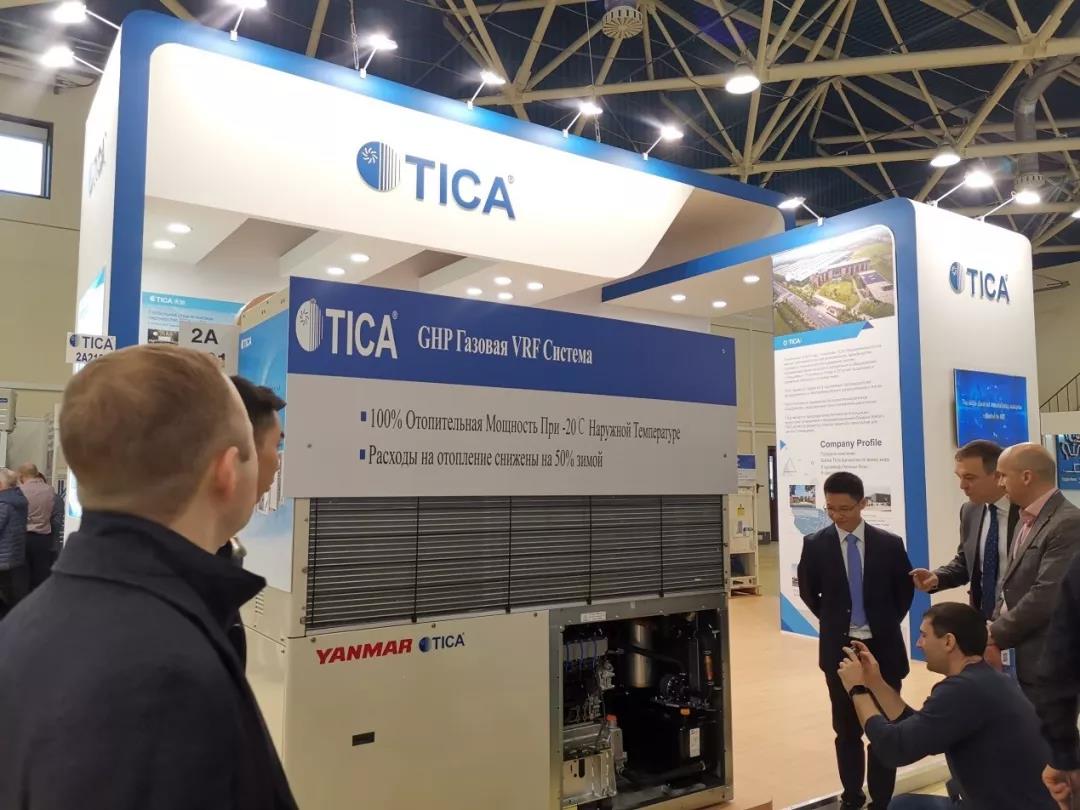 GHP Gas VRF has become the star product during the exhibition. In 2018, TICA partnered with YANMAR and unveiled GHP Gas VRF. Driven by natural gas, GHP Gas VRF features super-low temperature heating and non-frosting, and holds untold promise for possible applications in Russia and former CIS countries. Many customers, manufacturers, and professionals showed their interests for GHP during the exhibition.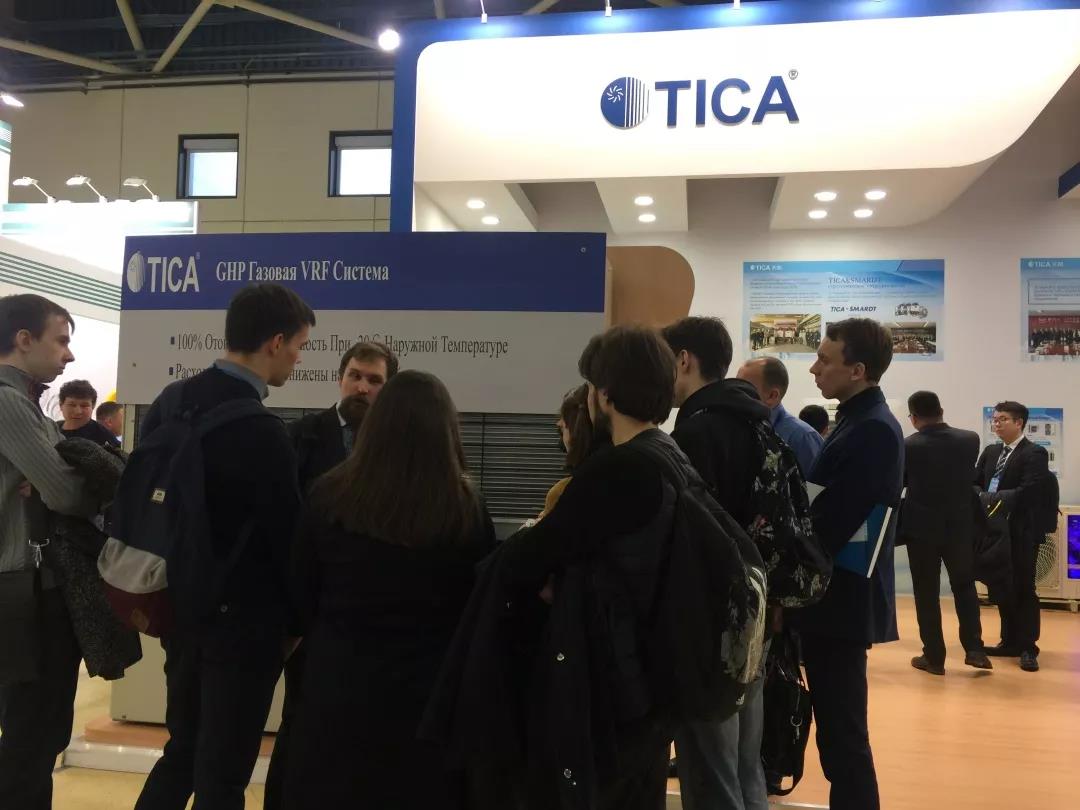 TICA GHP Gas VRF
■ Fueled by natural gas, applicable to areas abound with natural gas but lack of electric power;
■ Low-temperature heating ensures strong heating performance at the temperature of -20℃;
■ Improved heating capacity by using residual engine heat, no need to stop for defrosting;
■ Multiple vibration damping technologies for quiet running;
■ Low operation and maintenance costs; maintenance interval as long as five years or 10,000 hours' operation;
■ Easy installation, with pipeline the same as traditional VRF unit.
Full Heat Recovery Modular Air-Cooled Chiller (Heat Pump)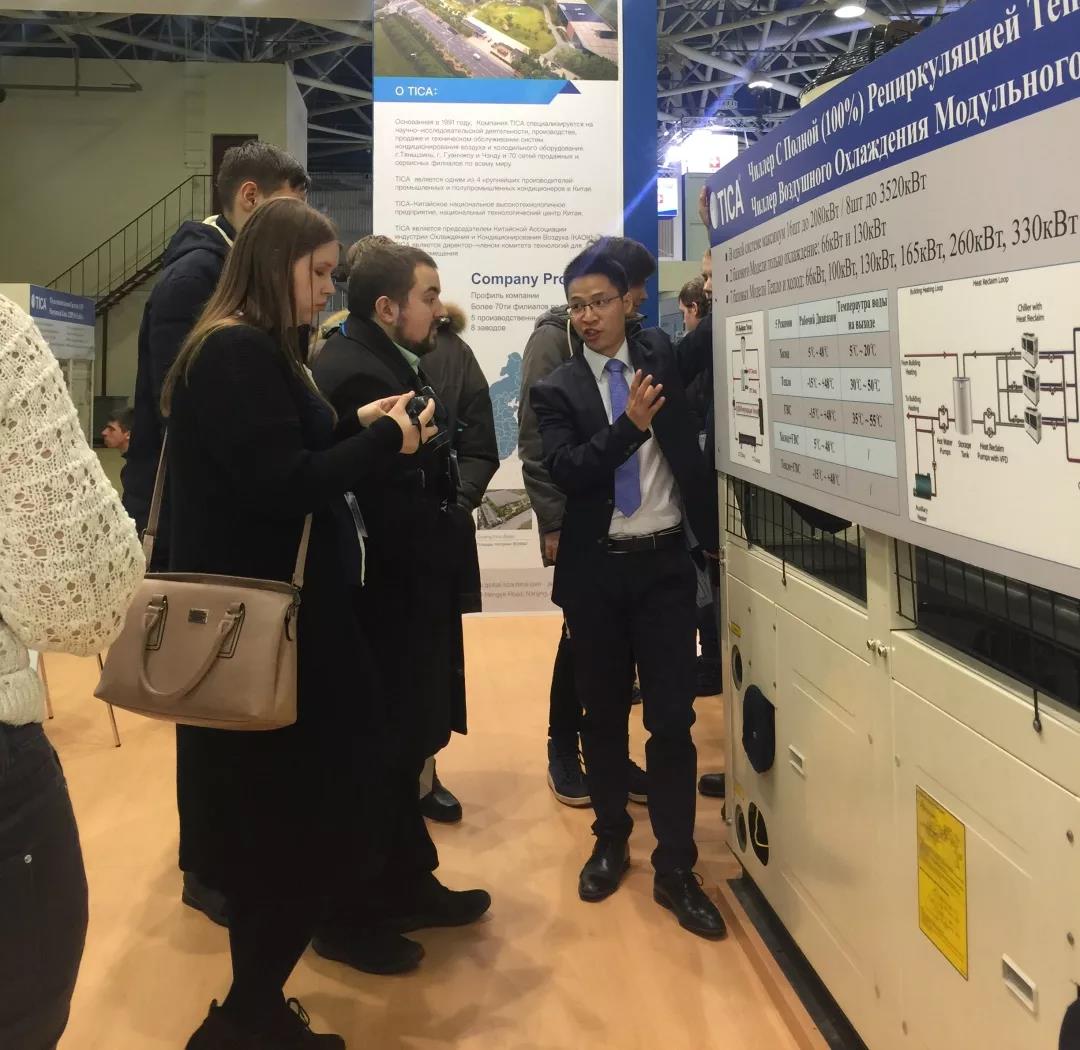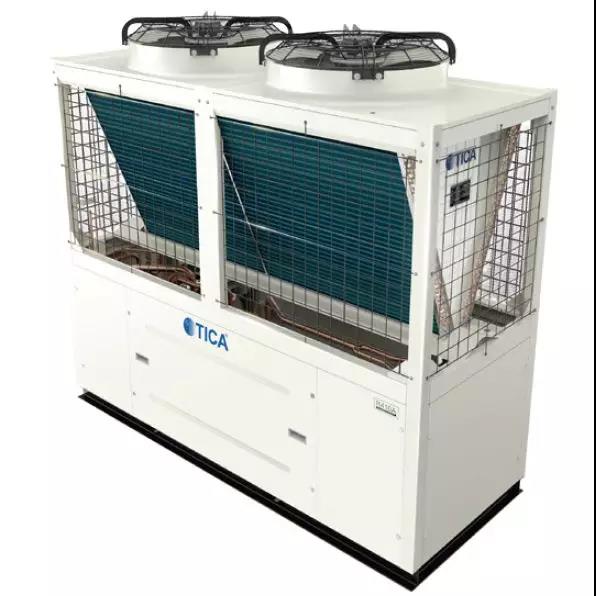 Using R410A, which is a green refrigerant, and TICA modular and air source heat pump water heater, it integrates five modes including air conditioning refrigeration, heating, refrigeration heat recovery, heat pump water heating, air conditioning heating, and heat pump + heat pump water heating. It can be widely used in hotels, schools, restaurants, hospitals, villas and bathing centers that need air conditioning and hot water.
TICA Full DC Inverter VRF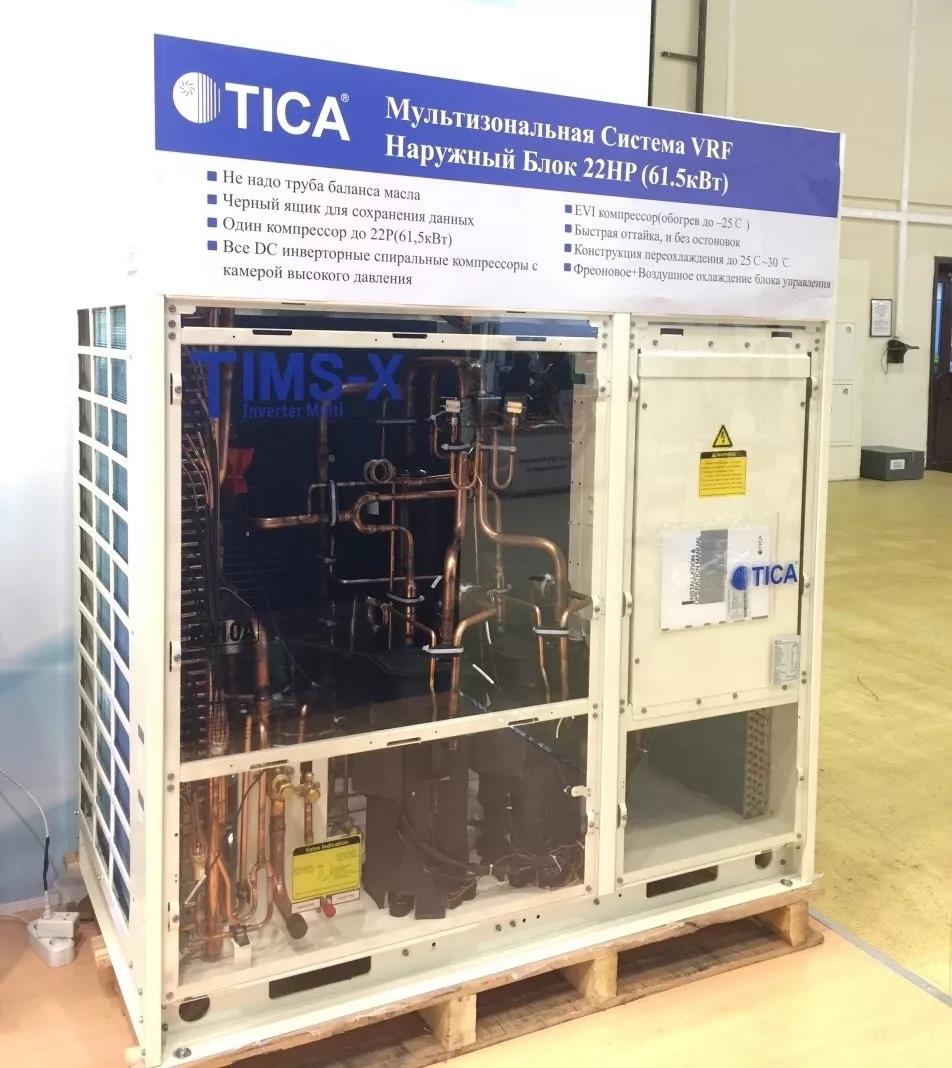 ■ Pioneering 32HP ODU with single EVI compressor;
■ World famous EVI scroll compressor, with heating capacity increased by 20% to 30%;
■ Advanced refrigerant cooling - air cooling for efficient and reliable operation;
■ Ten major silent technologies and multiple noise reduction mechanisms for a quiet and comfortable life;
■ Over-cooling degree of up to 30℃ to guarantee stable operating of long pipeline.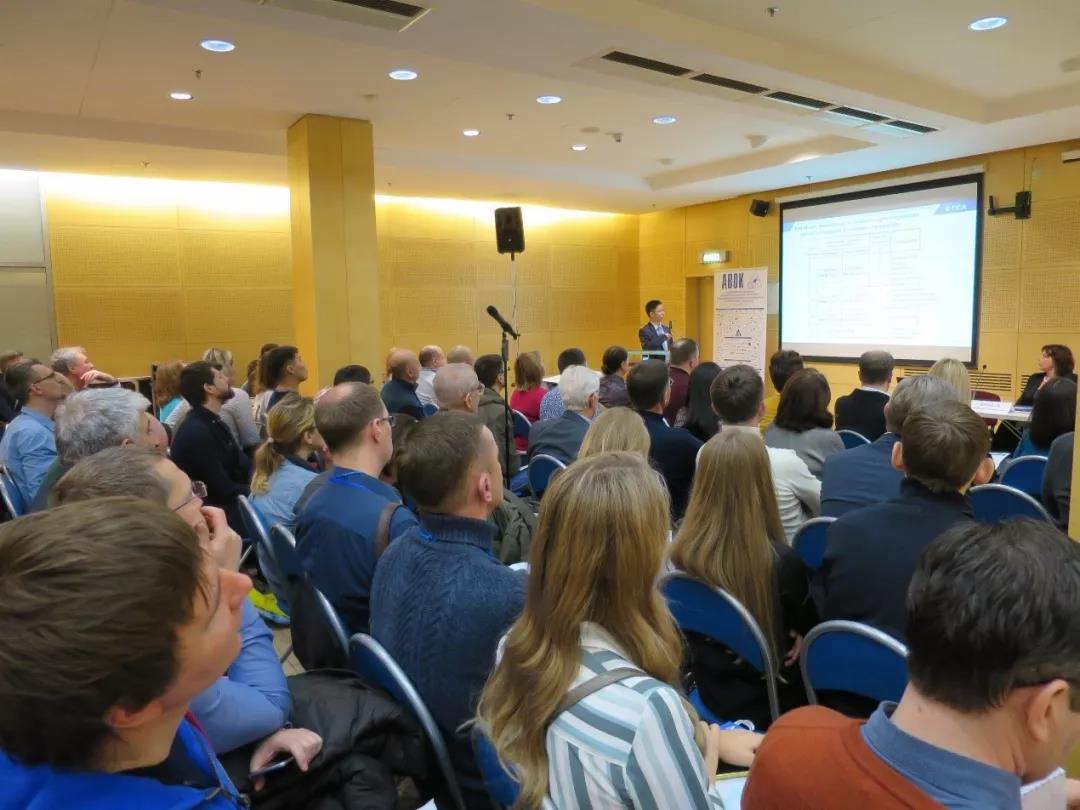 In the medical purification industry expert forum held on March 5, 2019 during the Climate World, TICA was invited by Marianna Brodach, Deputy Secretary-General of the Russian HVAC Association, as the only Chinese company invited, to share TICA's system solutions and cases in the pharmaceutical industry with foreign HVAC experts and professionals.
TICA is specialized in providing purification air-conditioner systems for operating rooms and the bio-pharmaceutical sector. In China, TICA has provided solutions and services for more than 3,000 GMP certified pharmaceutical factories, 6,000 AA and AAA hospitals, covering up 40% of the market share.
After the forum, Marianna Brodach granted a certificate of honor to TICA for its contributions and efforts to the Russian HVAC professional forum and industry development.