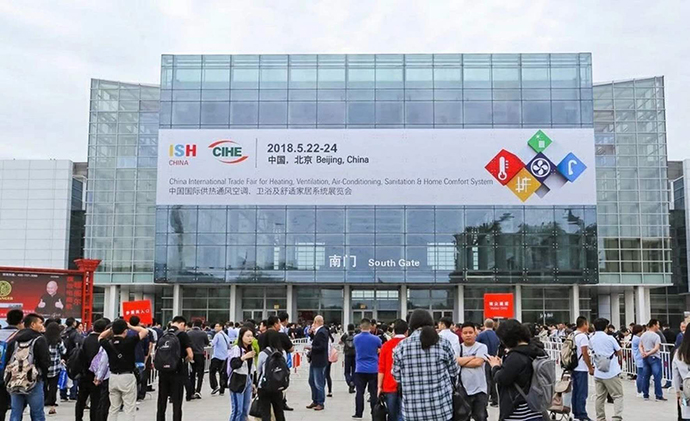 ISH China & CIHE – China International Trade Fair for Heating, Ventilation, Air-Conditioning, Sanitation & Home Comfort Systems is one of the most well-known exhibition platforms under the ISH brand. It has a stellar track record in gathering the world's leading brands within the HVAC and plumbing industry. ISH China & CIHE also fosters industry development in China - currently the world's biggest emerging market.Now let us see which company attend the Expo and what kind of product show up together.

Famous International Company
AIRP WER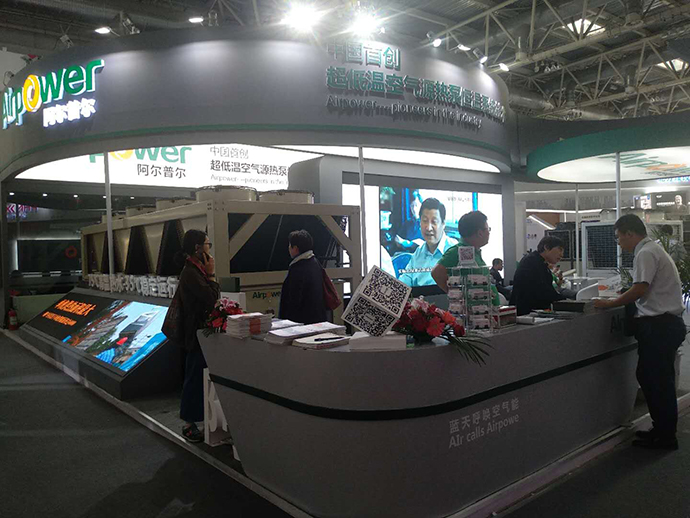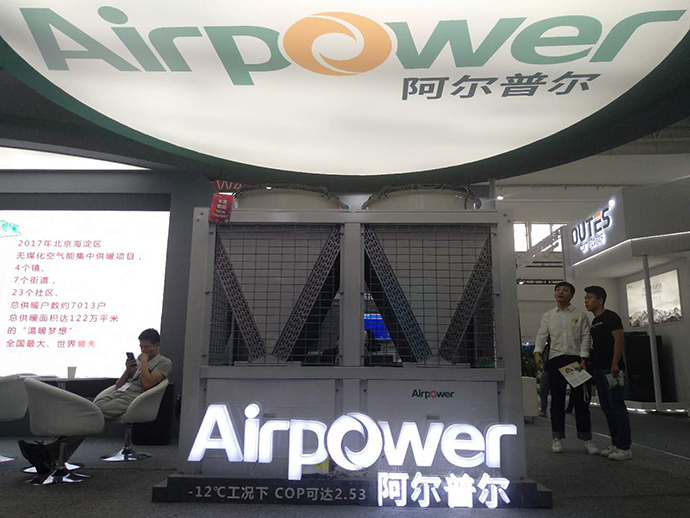 AF-1700W/ EHTBA:Through the technical innovation, the industry's first gold 60HP ultra-low temperature air source heat pump commercial units.The product covers a small area, provides a large heating area , has a flexible construction and efficient energy saving. Besides, it can also be widely used in switching from coal to electricity, and the clean energy distributed central heating, and the coal-fired boiler reconstruction project.
PHINX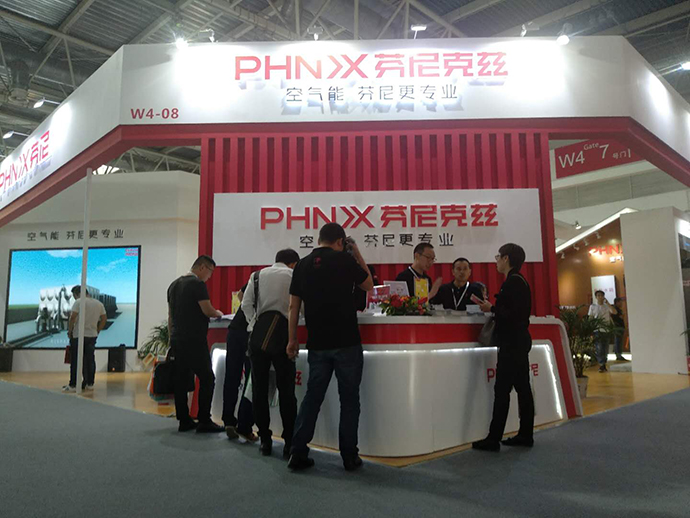 Inverter air source heat pump H9 unit adopts enclosure structure design from top to bottom, which put the expansion tank, buffer tank,heat pump and so on in the interior of the unit. After that, it is more convenient for installation, and it also adopts the conversion technology, intelligent defrosting, spray cooling technology, low noise technology, etc, which is designed for high-rise buildings, and small installation space.
STIEBEL ELTRON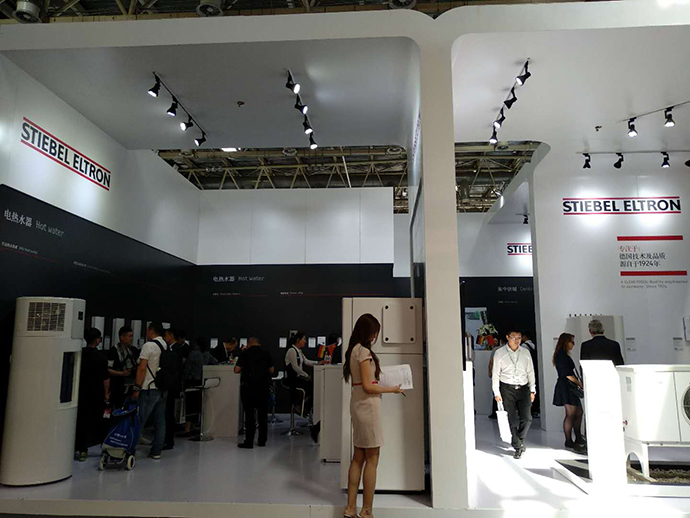 Inverter heat pump HPA-08 CS PLUS CN and water tank STI 170-1 S PRREMIUN CN realize the combination of refrigeration, heating and hot water three in one.
NORITZ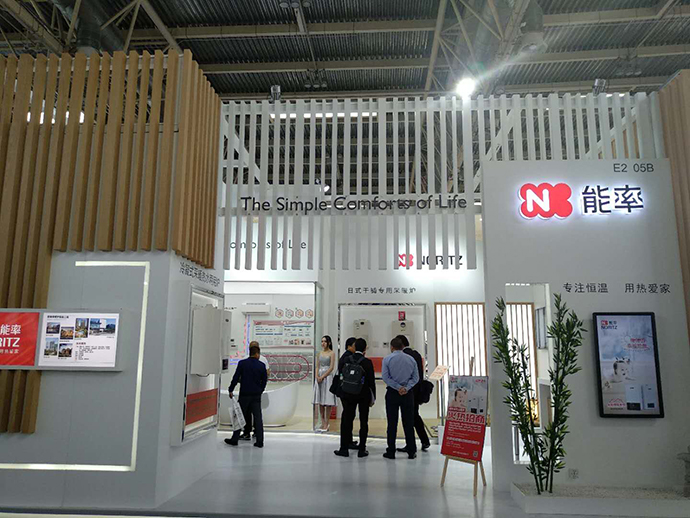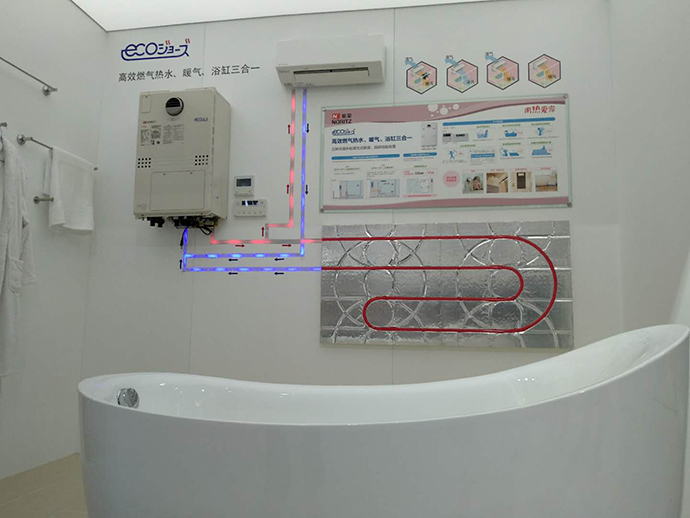 The Japanese original imported hot tub family condensing design, together with domestic hot water, shower hot water, bathtub circulation hot water, all functions of home heating, In conclusion, it is energy saving and comfortable.
Elco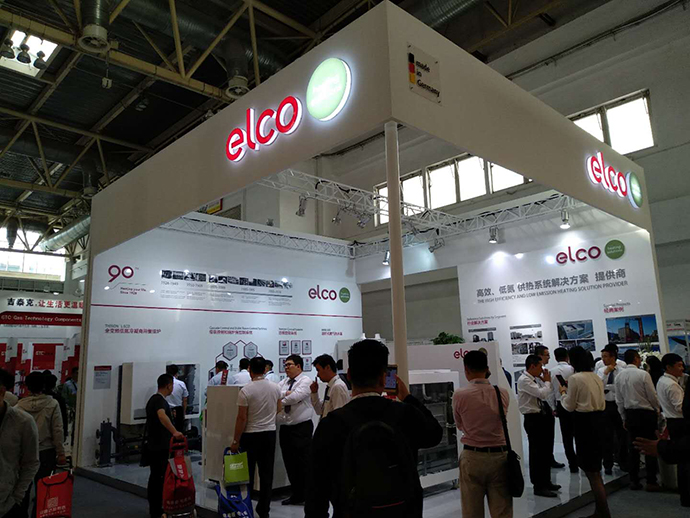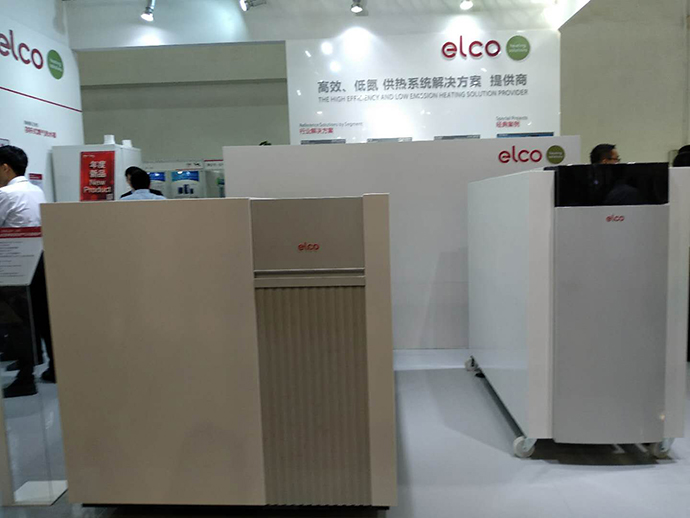 TRIGON XXL series fully condensing gas boiler is low carbon ,high-efficiency and has low water capacity. By the way ,the output power of each one can reach 2MW, setting a new benchmark for the maximum output power of single condensing boiler.
A.D.SMITH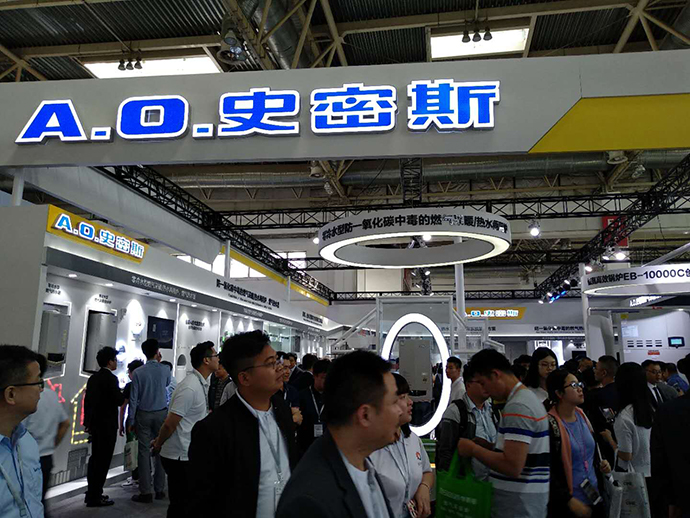 L1pb-sa is a fog cold water type of heating and hot water heater in case of carbon monoxide poisoning, and patent fog cold water is instant hot system, which means hot water open and wash at the meantime , moreover it can be used in the winter with heating synchronously.
Tenesun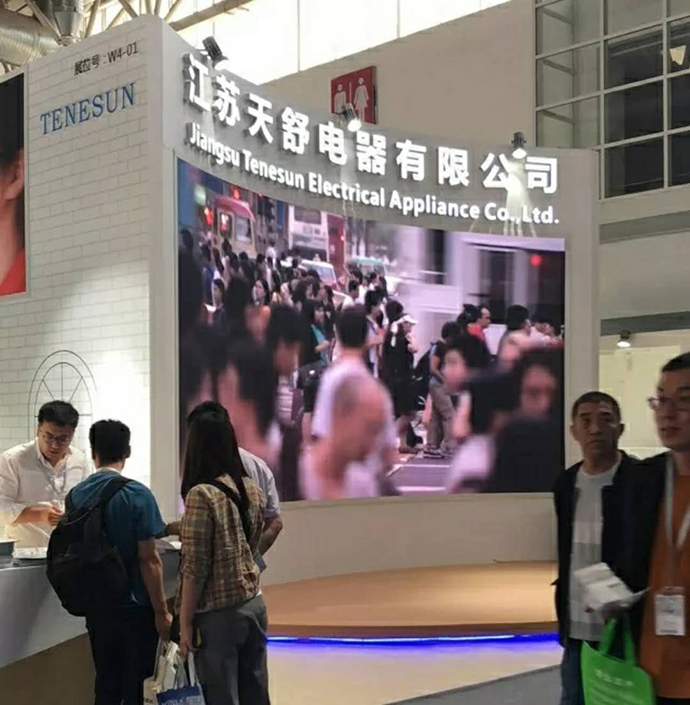 Air source heat pump frequency conversion machine is a new type of integrated installation, realizing the combination of heating and cooling. It also attain to be comfortable and healthy, help people to enjoy the intelligent low noise life, adopt the low temperature heating, and heating stability, and frequency conversion technology, and high efficiency and energy saving on-demand output. In conclusion, it reduces the expense.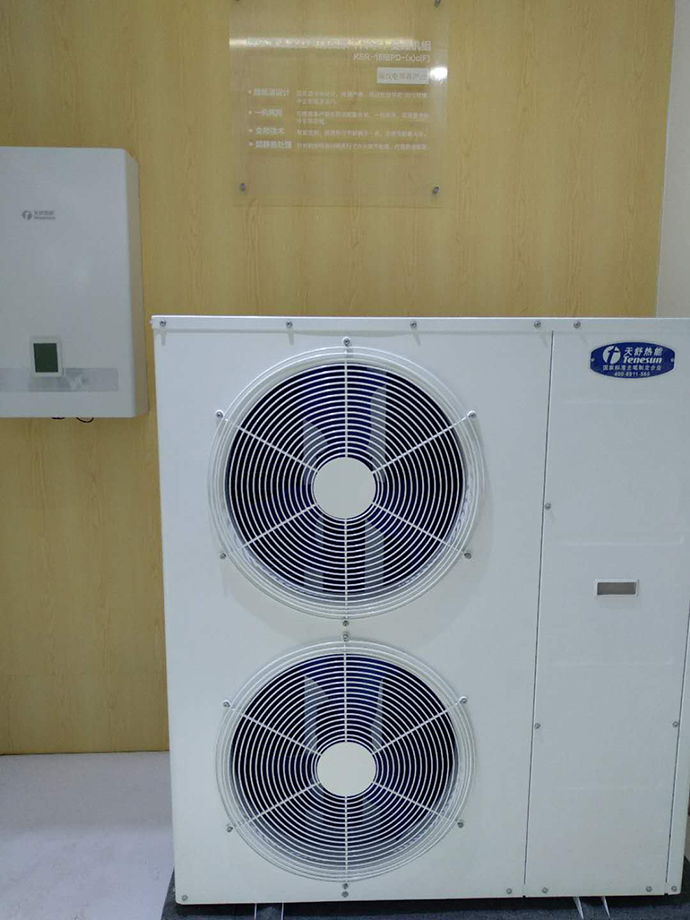 DUNGS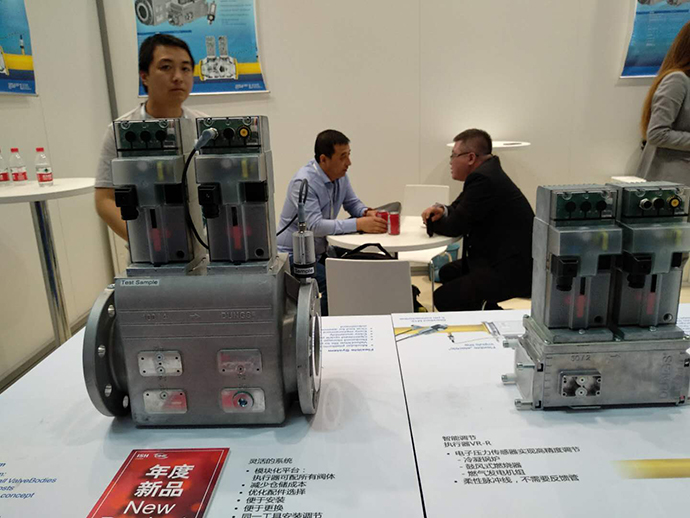 MULTIBLOC MBE bring the fifth generation of gas combination valve named MBE to ISH. It is composed of the valve body and the independent actuator, which is door valve driver. Each actuator conveys the safety shutoff function. In addition, it includes the other option of pressure control function.
DAB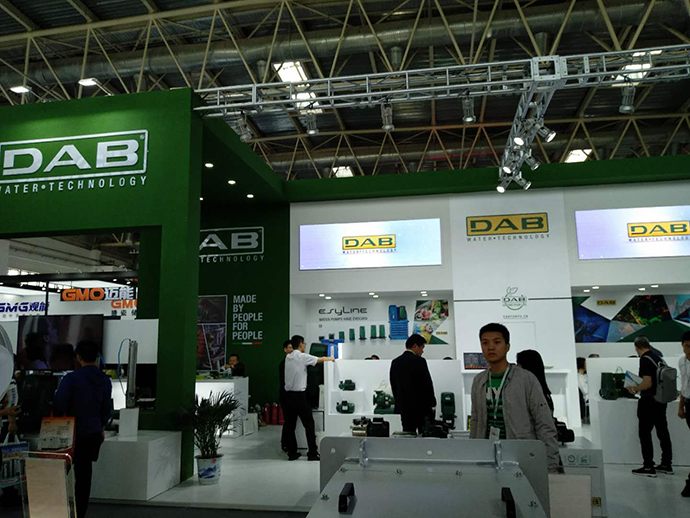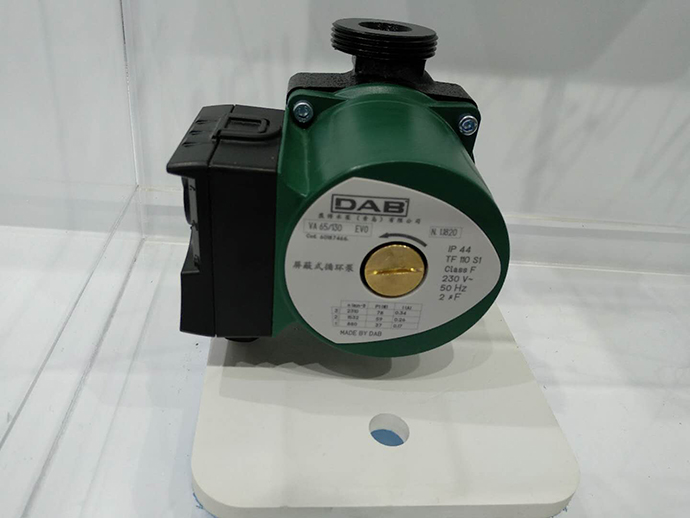 DAB shield pump va65/130 adopts Italy's latest technology, reaching the goal of high quality, low noise, high efficiency of motor, super long warranty. At last, it can use for various water circulation systems.
HALMBURGER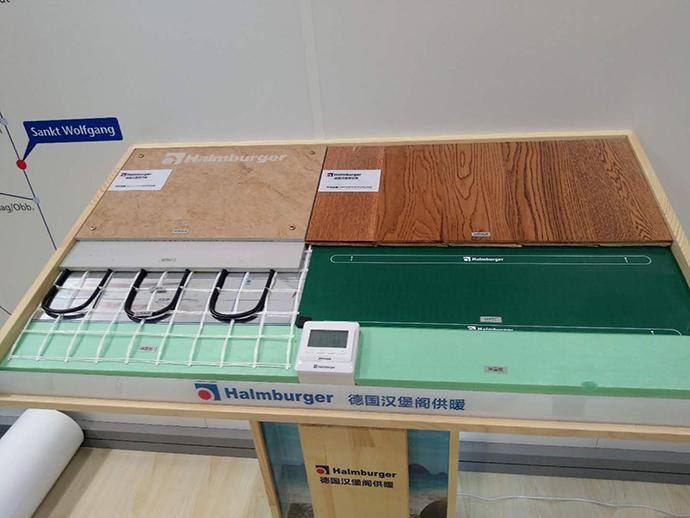 MPTC variable-power film has some characters of semiconductor heating, variable-power self-limiting temperature safety, becoming hot when it is open , ensuing heating without 30 minutes. By the way the idea of dry payment is extremely suitable for the heating of bedroom, study room and wood floor.
Frankische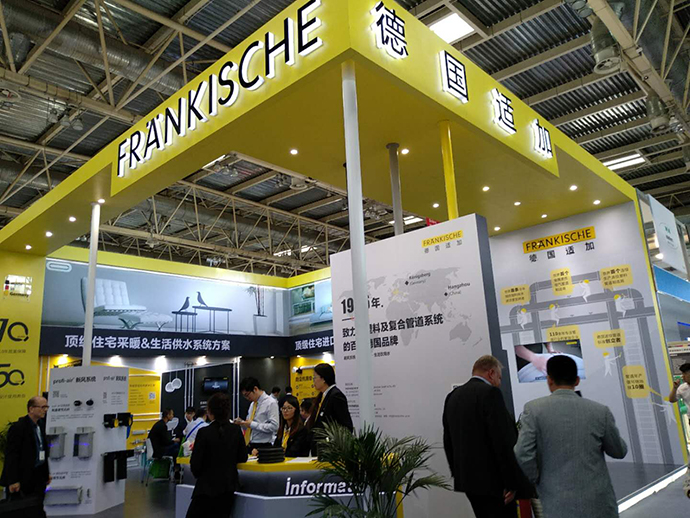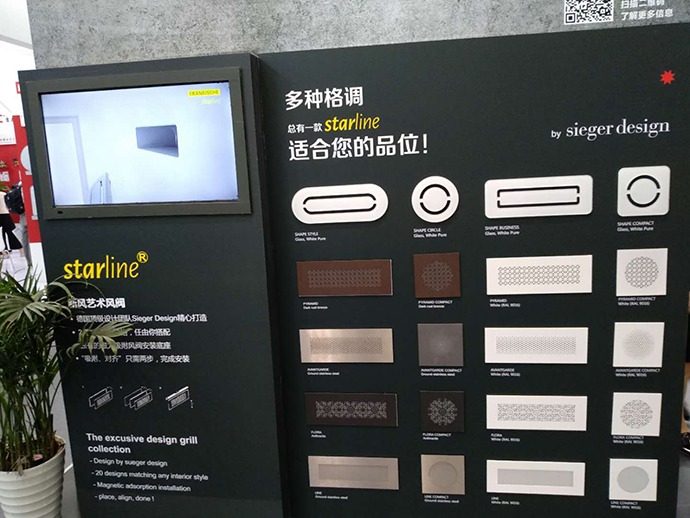 STARLINE uses the artistic tuyere central ventilation system with glass material, and magnetic adsorption. It is designed by the famous design company named SIEGER DESIGN , which won the highlight honnor German landmark DESIGN.
Shiteng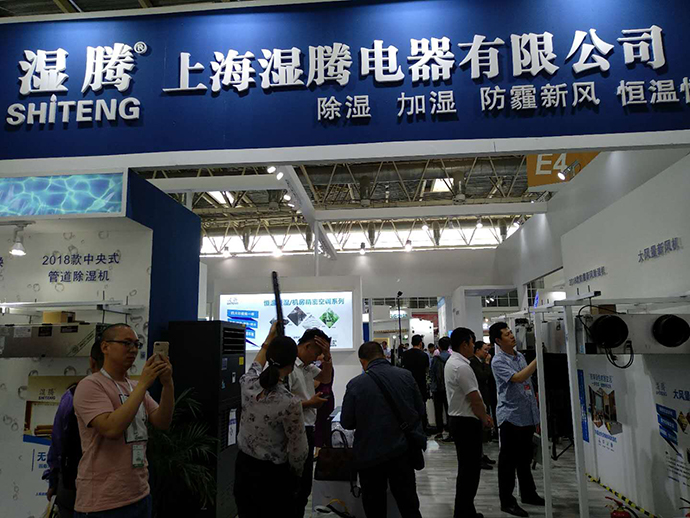 Shiteng Cabinet type positive pressure new wind system apply extremely quiet technology, and three-dimensional circulation new wind for 24 hours. Moreover it can effectively eliminate PM2.5, formaldehyde, benzene and other harmful substances.
LALABNI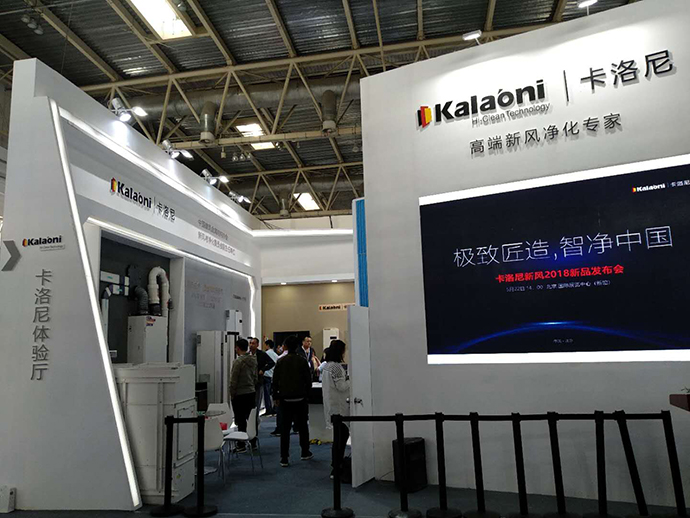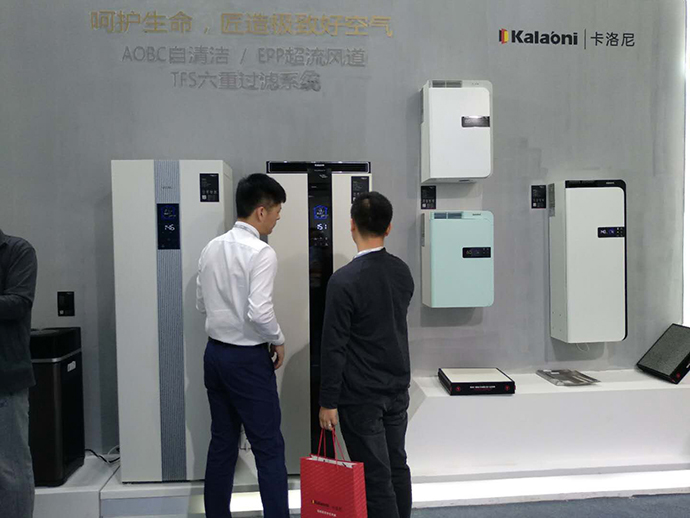 High-tech new air purification system carries five innovative technologies to the ISH. They are the first one to adopt the industry is pioneering the AOBC filter screen self-cleaning technology. They also create TFS 6 filter system, reaching the efficiency of PM2.5 filtration is more than 99.99%. The effective of ventilation exchange is more than 220%+/H, and the VOL is as low as 26 decibels.
Zhejiang Zhongguang Electric Co Ltd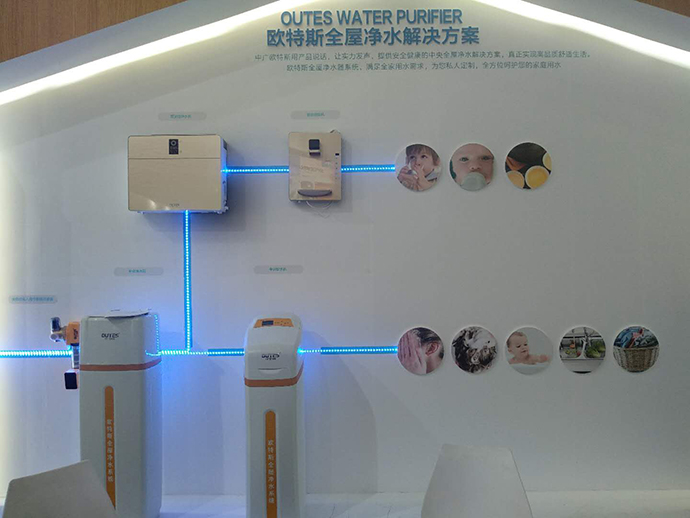 Ultra-low temperature heat pump heater and heater fan was put into market in 2018, which has more than ten advantages, for example, it will become hot instantly when it is open, it is the combination of cooling and heating, it adopts dual power industry, four gear of wind speed, cooling instrument of environmental protection, specialized compressor and formaldehyde filter attachment, it also suitable for the space inspection standard. By the way, it adopts the pump heater efficiency compressor.
Weishaupt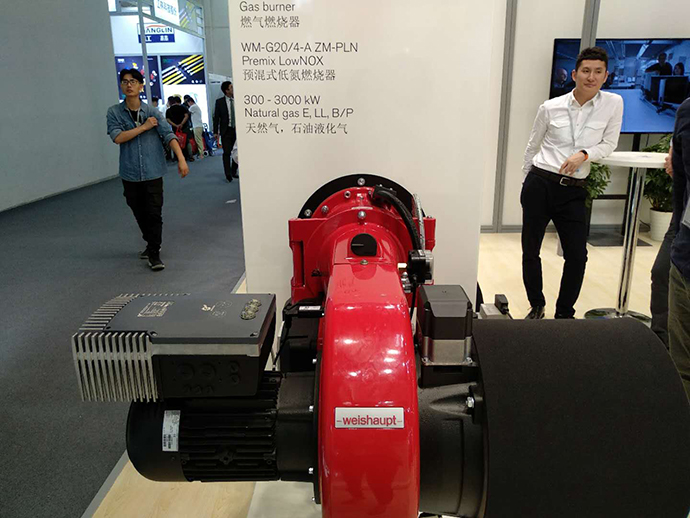 Weishaupt WM-G20 zm-pln burner uses premixed and surface combustion technology, and power of it reaches 3000KW. Besides, NOX emission is less than 30MG/ KWH.
MENRED
Ring control machine is in accordance with China's passive ultra-low-energy buildings, which can realize the integration of cooling, heating, dehumidification and ventilating, full heat recovery, fresh air purification, PM2.5 removing haze and other functions.