As the only and most famous international industry event in Vietnam, the 12th HVACR Vietnam Expo was opened on April 18.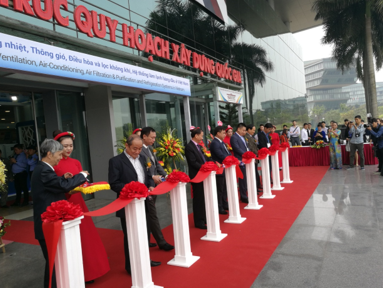 The exhibition this year will introduce green building and energy efficiency elements. Throughout the three-day exhibition, there will be a series of complimentary HVACR and Green Building seminars for all exhibitors, buyers, and visitors.
HVACR Vietnam 2018 is proud to receive support from the following organisations: Asia Air Movement and Control Association Pte Ltd, International Institute of Refrigeration, Ministry of Industry and Trade Viet Nam, Singapore Green Building Council,
Vietnam Association for Building Materials, Vietnam Association of Construction Contractor, Vietnam Chamber of Commerce and Industry, Vietnam Energy Efficiency Network, Vietnam Green Building Council and Vietnam Society of Refrigeration and Air-Conditioning Engineers.
Steven Brown from the International Institute of Refrigeration will also deliver three seminars, namely Assessments of Alternative Cooling Technologies; Low-GWP Refrigerants and Models and Tools for Simulating Well-Described and Not-So-Well-Described Working Fluids, including in Vapour Compression Refrigeration Cycles and in Organic Rankine Cycle Applications.
In 2018, in addition to the active participation of local Vietnamese companies, the exhibition will also welcome international exhibitors from China, India, South Korea, Malaysia, Singapore, Thailand, Turkey and the United States.

Famous International Company
Honeywell
Honeywell is an international company engaged in the development and production of self-controlled products. The company was founded in 1885 and has more than 100 years of history as an international company. In 1996, it was named one of the top 20 high-tech companies by the US magazine "Fortune".
CLIMAVENETA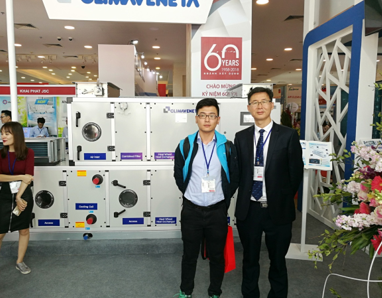 Since its establishment in 1971, CLIMAVENETA has always put scientific research and technology updates at the forefront and actively absorbed the most advanced professional technologies to meet the needs of the market and meet new challenges. They mainly engaged in environmental protection and energy conservation of air conditioning and refrigeration systems and products, and research and development of new processes and new products.
Mueller Industries, Inc.
Mueller Industries has been the world leader in flow control and industrial products for more than 100 years.
Snowman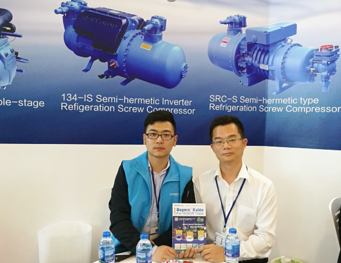 Snowman was founded in March 2000, It is a high-tech enterprise integrating research and development, design, manufacture, sales, engineering installation and after-sales service of industrial and high-end commercial ice making equipment and complete ice making system.
Phnix
Phnix is fully committed to new energy technologies, taking energy saving and environmental protection as the development direction of the company; it is an international company that focuses on R&D, production, and providing comprehensive energy-saving solutions for heat pump products. Its core philosophy is to contribute to sustainable human development.
Kingair
Zhejiang KINGAIR Co., Ltd. was founded in 1993 and was reorganized by Zhejiang KINGAIR Refrigeration Industry Co., Ltd. and Shanghai KINGAIR Refrigeration Industry Co., Ltd. in 2010. It is a large-scale high-tech central air conditioning company of product development, production, manufacturing and sales service.

About Coowor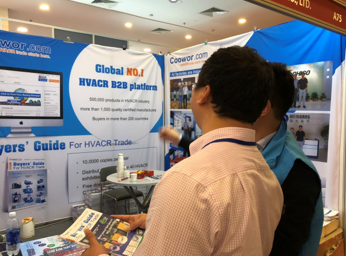 Reporter exchanged with well-known exhibitors, recording their new products, new technology and to establish good relations of well-known enterprises and they are very optimistic about the development of the coowor.com when they learned that Coowor.com to participate in more than 30 international refrigeration show each year and at the exhibition site to distribute the Buyers'Guide For HVACR Trade to buyers, more and more well-known enterprises recognized the promotion model of Coowor.com and hope that by joining coowor.com, raising brand awareness and preparing for opening up a new international market.