The 25th Pakistan International HVACR was opened in Islamabad, Pakistan on April 5, 2018. Sixteen trade and engineering-related companies from home and abroad participated in the exhibition.
Expected to be the most successful among all previously-held expo, the venue of the event is Jin
The event organizers witness a direct participation of over 120 companies from Pakistan, Germany, Turkey, China, Malaysia, UAE and Korea who will display over 1000 products and brands. Over 15,000 visitors are being expected for the event.
Pakistan HVACR Expo is going to be truly an international meeting place for professionals and is anticipated to be attracting serious buyers from all over the country and abroad.
The event provides an easy and essential route into the market for exhibitors, enabling professionals from across the industry to develop their business in a professional environment.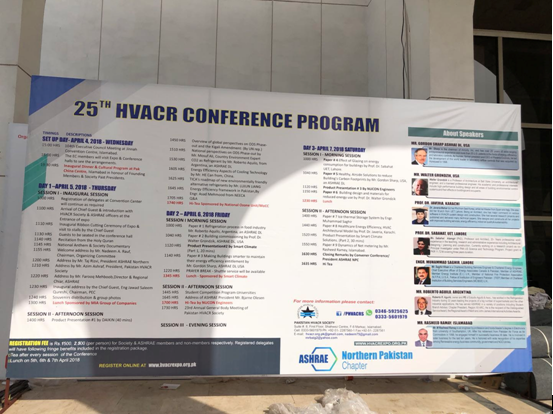 Pakistan HVACR Expo is the most significant event of Pakistan HVACR Society, conducted on rotational basis at Islamabad, Lahore and Karachi. This is only and largest trade fair in Pakistan which is exclusively dedicated for displaying latest and innovative Heating,Ventilation, Air-Conditioning, Refrigeration and allied sectors' technology and products.
In the event, renowned international speakers will also give their talk besides a HVACR students' completion planned to encourage students of related fields.
The exhibition, spread over 121,000 square feet will have a B2B meeting area.

Famous enterprises
Gree
Gree Electric Appliance Co., Ltd. is an international air-conditioning company integrating R&D, production, sales and service. At Pakistan HVACR Exhibition, Gree launched the HVAC equipment one after another to provide a one-stop, comprehensive HVAC solution for commercial scenarios.
Haier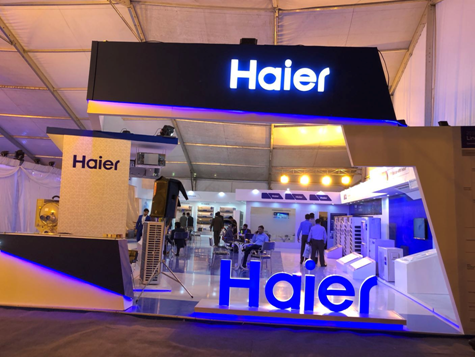 With the gradual progress of China-Pakistan Economic Corridor, a flagship project of the "Belt and Road" initiative, more and more Chinese agencies have entered Pakistan and helped build Pakistan, and Haier Air-Conditioning is not only one of the earliest companies with significant achievements in Pakistan, but also a national outstanding model of strategic Chinese brand going out. Haier gradually formed a "trinity" localization model for R&D, manufacturing and marketing in Pakistan.
Mitsubishi electric
Mitsubishi Electric is one of the world's leading brand companies that manufacture and sell electrical and electronic products and systems. Its products and systems are widely used in many fields and applications. As a world-leading green company, Mitsubishi Electric uses its high-tech technologies to contribute to society and people's daily lives around the world.
Carrier
Carrier exhibited Carrier's new air-conditioning refrigeration equipment at the exhibition. Carrier's air-conditioning refrigeration has a series of complete equipment and services. Over the past 45 years, Carrier's air-conditioning refrigeration has been at the forefront of the industry, providing customers with the most complete, advanced and energy-efficient products in the industry worldwide such as containers, railroad refrigeration equipment, to truck and trailer refrigeration systems.

About Coowor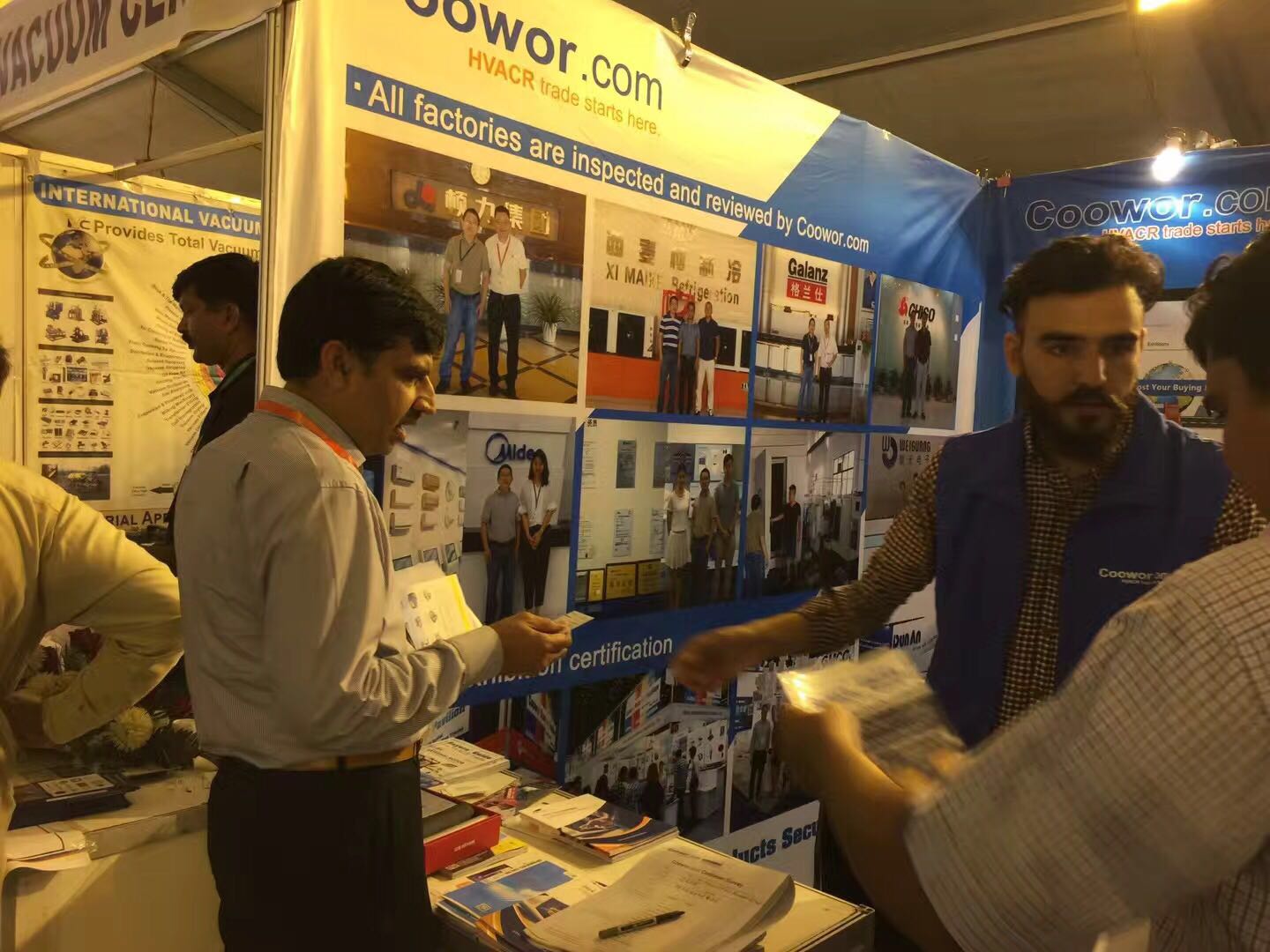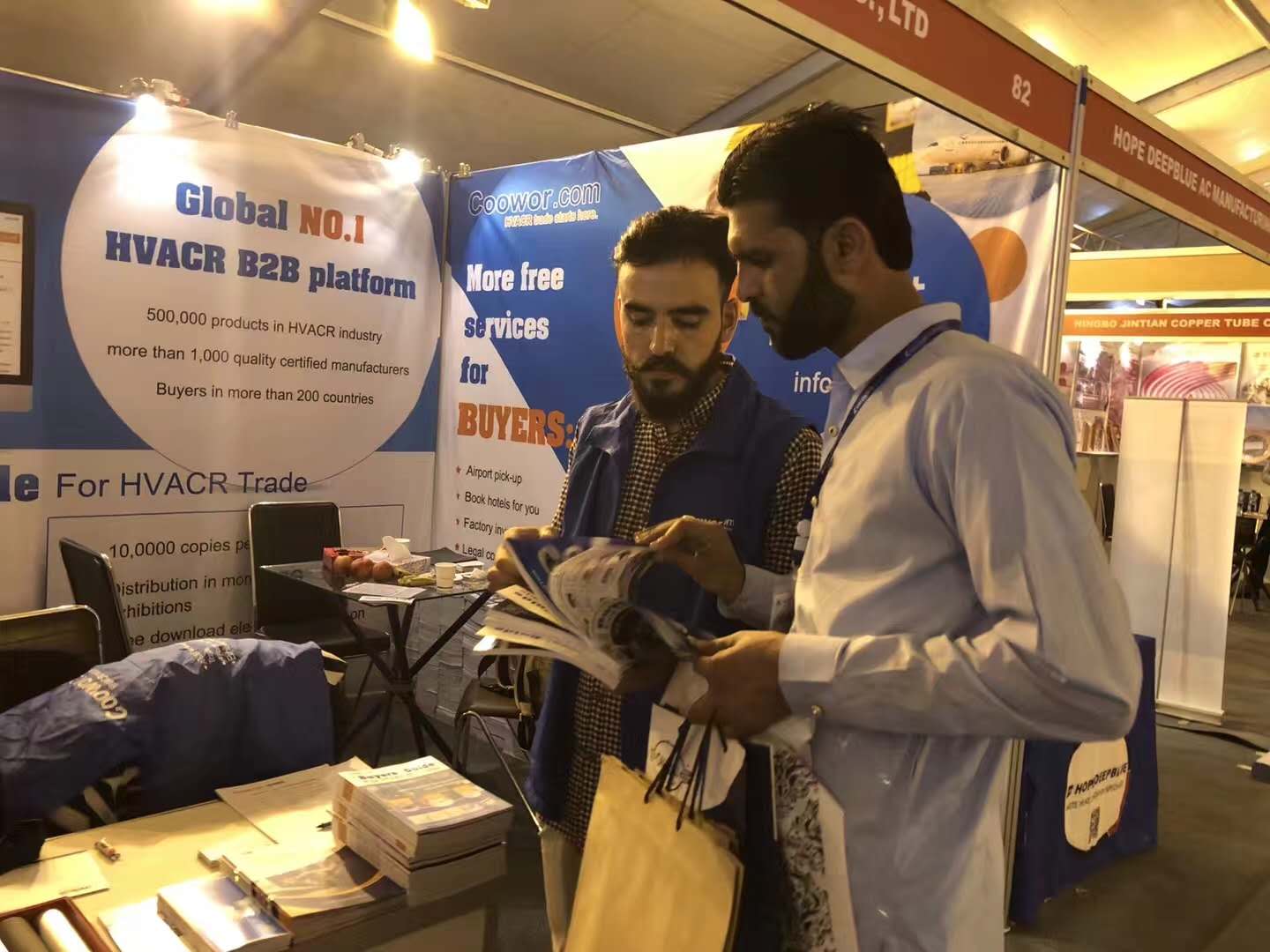 Coowor detailed the HVACR Suppliers to exhibitors and buyers on the spot and distributed them on site. Reporter of Coowor exchanged views with well-known exhibitors from various countries and recorded their new products, new technology, and established good cooperative relationship with them, when they learned that Coowor participates in more than 40 international refrigeration exhibitions every year and distributes HVACR Suppliers to professional buyers at the exhibition. More and more well-known companies recognized the promotion model of Coowor and expressed their hope to join the Coowor family to increase brand awareness and prepare for the development of a new international market.