Snowman company brings its products to the 2018 Vietnam Refrigeration Exhibition. The snowman's strong lineup, advanced technology, and excellent quality have attracted the attention of exhibitors and buyers from Vietnam and other countries. Among them, the screw compressor exhibited by Snowman has become an eye-catching product.
RefComp 134-S-120-L4 semi-hermetic screw compressor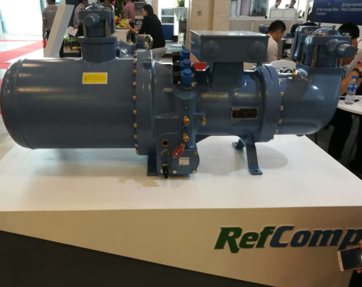 The Snowman RefComp 134-S is a refrigerant compressor dedicated to R134a, a total of 14 models, the exhaust capacity is 270-1100m3 / h, power range is 70HP-300HP, its compact structure, low noise, high efficiency, multi-model and easy to install, meet the needs of high efficiency and advanced refrigeration or heat pump units produced by main manufacturers.
Refcomp SW5L Semi-hermetic high efficiency variable speed screw compressor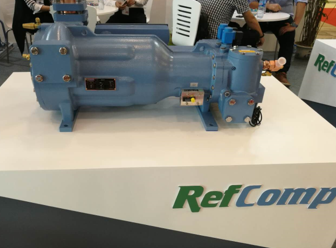 The Snowman Refcomp SW5L semi-hermetic screw compressor is a new design of the Snowman and is designed for use in semi-hermetic, high-efficiency, variable frequency screw compressors in the low to medium temperature range. This series of compressors has a total of 20 models, with an exhaust range of 20HP-250HP, and uses various fluorine refrigerants such as R507, R404A, and R22. Compressors can be widely used in ice storage projects, food quick freezing, ship refrigeration and cryogenic refrigeration.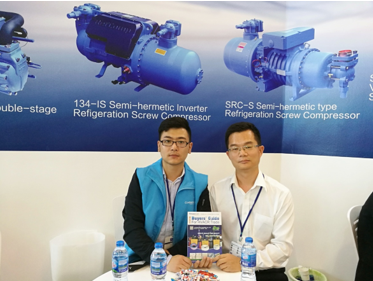 It is understood that Snowman constantly upgrades updates its products according to the needs of customers and the market, to maximize the satisfaction of customer needs. This time, participate in the exhibition and formally value the rapid development of Vietnam's economy. Vietnam, like China 15 years ago, has a greater demand for new technologies and new equipment, and has worked harder to develop this market.
About snowman
Fujian Snowman Co., Ltd. was founded in March 2000. After more than ten years of development, It has become a high-tech enterprise with the development, design, manufacture, sale, installation and after-sales service of the waste heat recovery power generation, new energy, industrial and commercial refrigeration and its complete set of refrigeration systems.