Here are some sample pics for Buyers' Guide for HVACR Trade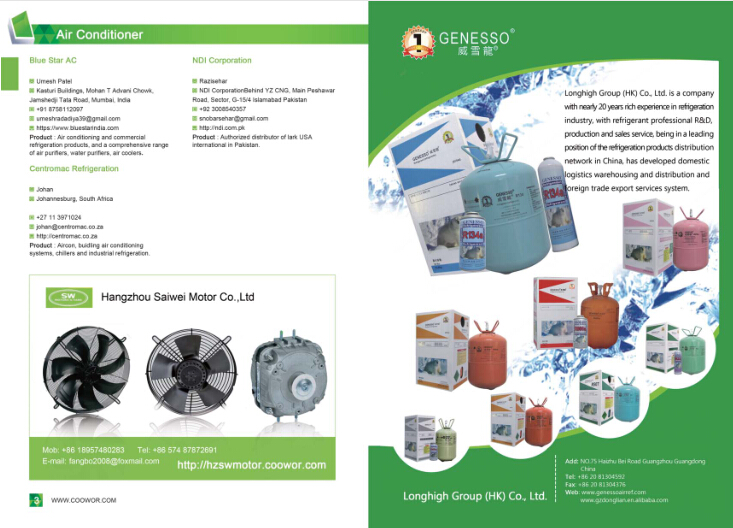 Recent Exhibitions
| | | | |
| --- | --- | --- | --- |
| No. | Date(month.day-day) | Exhibition | Place |
| 1 | 9.5-8 | 2017 Kazakhstan Aqua-Therm Almaty | Almaty |
| 2 | 9.7-10 | 2017 Bangkok RHVAC 2017 | Bangkok, Thailand |
| 3 | 9.12-15 | 2017 FEBRAVA Brazil | São Paulo, Brazil |
| 4 | 9.13-15 | 2017 MCE ASIA Singapore | Singapore |
| 5 | 9.28-30 | 2017 HVACR Indonesia | Jakarta |
| 6 | 11.7-9 | 2017 AclimA Israel | Tel Aviv |
| 7 | 11.7-10 | 2017 Interclima+Elec | Paris Nord Villepinte |
| 8 | 11.26-29 | 2017 BIG5 Dubai | Dubai, UAE |
| 9 | 1.15-17 | 2018 HVACR Saudi | Jedda, Saudi |
| 10 | 1.22-24 | 2018 AHR America | Chicago, USA |
| 11 | 1.23-25 | 2018 HVACR London | London, England |
| 12 | 2.6-9 | 2018 aqua therm Russia | Crocus, Moscow |
| 13 | 2.7-10 | 2018 ISK-SODEX | Istanbul, Turkey |
| 14 | 2.22-24 | 2018 ACREX India | Bangalore |
| 15 | 2.27-3.2 | 2018CLIMATE WORLD Russia | Moscow |
| 16 | 2.27-02 | 2018HVAC&R JAPAN | Tokyo |
| 17 | 3.13-16 | 2018 MCE Italy | Milan |
| 18 | 5.17-19 | 2018 ARBS Australia | Sydney |
| 19 | 7.17-19 | 2018 REVAC Malaysia | Kuala Lumpur |
| 20 | 10.2-4 | 2018 AHR-MEXICO | Mexico City |
| 21 | 10.16-18 | 2018 CHILLVENTA Germany | Nuremberg |
| 22 | | …… | |
| 23 | | …… | |
We will distribute it through over 20 international HVACR exhibitions all around the world, we make sure every exhibitor and all the buyers that need our magazine have at least one copy. We issue 100, 000 copies every year in four editions.
Buyers' Guide for HVACR Trade could be a great marketing tool for you.
Waiting for your careful investigation.