Local time, On January 22, 2018, the AHR 2018 opened in Chicago. This is the largest exhibition in the refrigeration industry. It is also the largest in the history of AHR expo, and the two North and South pavilions are all open. 2244 enterprises have been registered, of which 268 are Chinese enterprises, which are estimated to exceed 300, but they are also the largest in history. However, due to the limited exhibition area, there are still many foreign registration companies that are hard to get booth.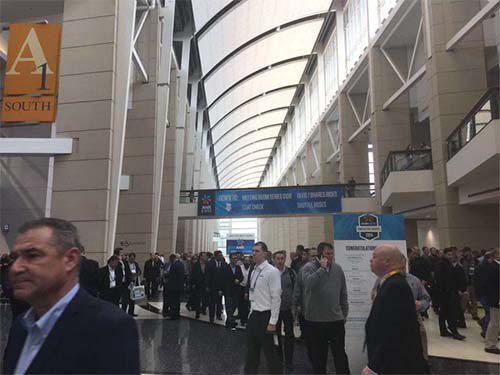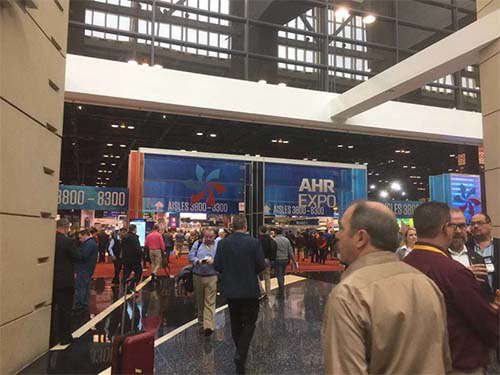 The United States has a high rate of central air conditioning, which is inseparable from its good living conditions and a higher standard of living. The United States is the world's largest economic power. Its living standard is high and its comfort is high. All these have promoted the popularity of central air conditioning in the country. For these reasons,In 2018, more than 300 Chinese enterprises were exhibiting in AHR exhibition and almost all famous enterprises were gathered. There are more than 40 Chinese enterprises equipped with special clothes. In addition to famous Chinese companies such as GREE, Midea, TCL, AUX,etc.,other Chinese companies also do not hesitate to pay more money to build enterprise image.
Munters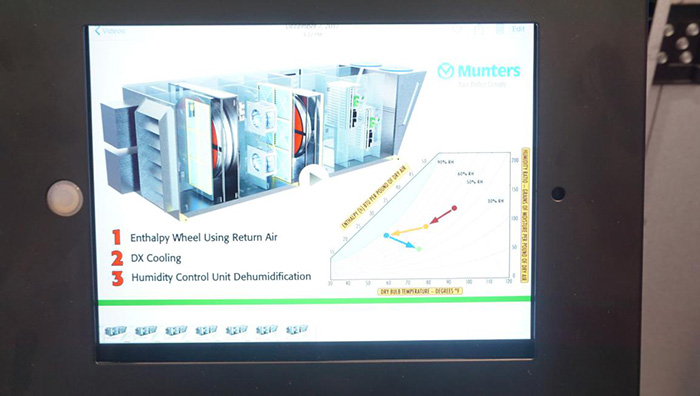 Munters is a company founded by the famous Swedish inventor and entrepreneur Mr. Carl Monte in 1955 and now has more than 3000 employees. It provides professional humidity and climate control technology worldwide and is the world's air handling solution Program and energy efficiency leader in the field.
Yaskawa Electric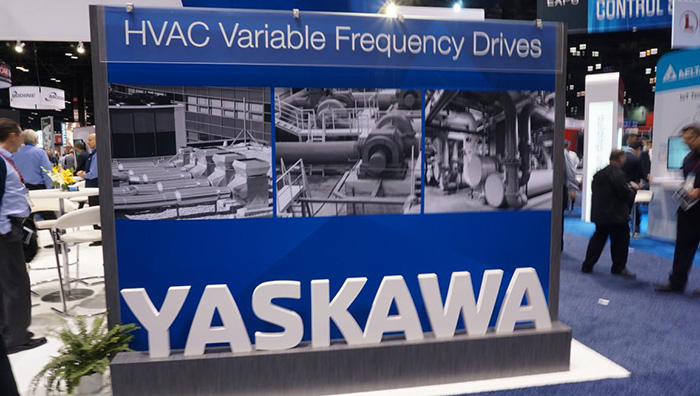 Yaskawa Electric, since its establishment in 1915, has always supported the leading business of age by transforming itself from "Yaskawa as a motor manufacturer", "Yaskawa as an automation company" to "Yaskawa as a mechatronics company" based on its management philosophy of "contributing to the evolution of society and the welfare of mankind through the performance of its business."We are committed to contributing to the further evolution of our society by strengthening our core business of "servo motor", "controller", "AC Drives" and "industrial robots" and by offering customers new solutions using these core technologies to the full.
AAF International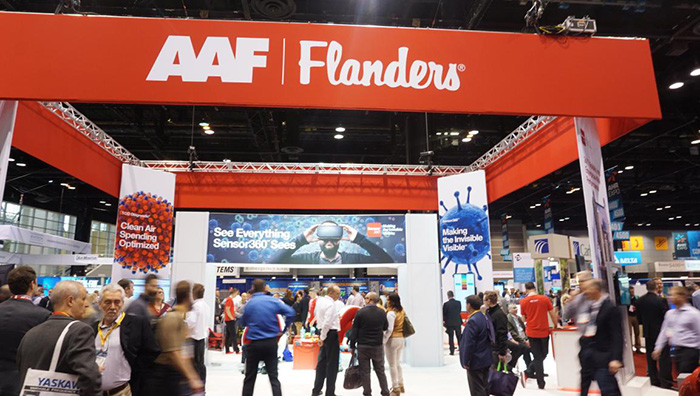 AAF International, based in louisville, ky., has more than 3,000 employees worldwide, 22 manufacturing plants and five research and development centers. AAF is the design, development and manufacture of air filtration solutions for commercial, industrial, purification, transportation and nuclear power plants. AAF also provides air intake cooling and noise reduction solutions for high-speed rotating machinery.
CAREL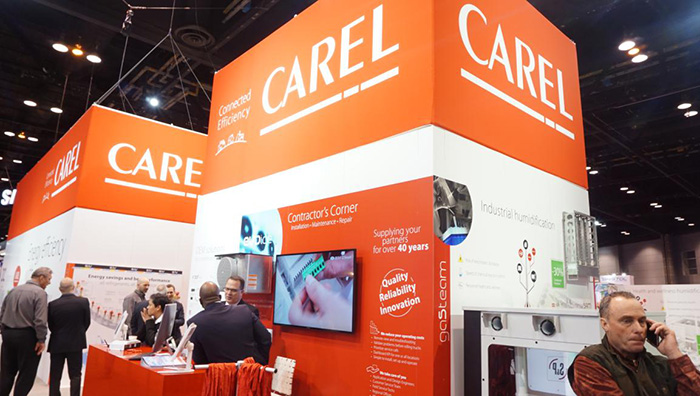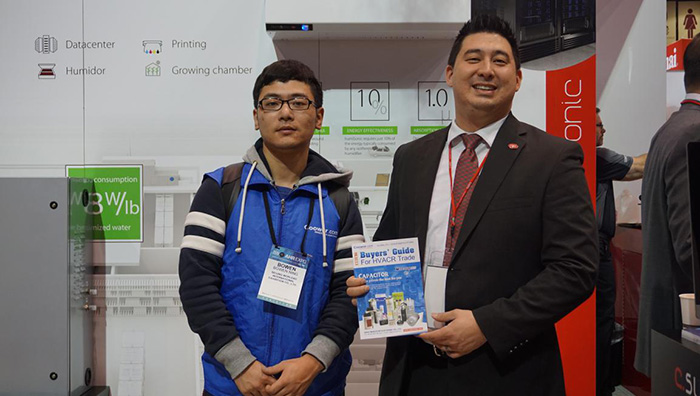 CAREL presented some of its most innovative solutions for energy efficiency at AHR exop 2018, such as μChiller, the new controller designed for complete management of air/water and water/water chillers and heat pumps with on-off and/or DC compressors, and MPXone, CAREL's brand-new remote showcase controller for commercial refrigeration applications.
In common on both solutions are revolutionary wireless connectivity features, meaning users can easily configure and interact with the refrigeration units using the app for smart phones.
Midea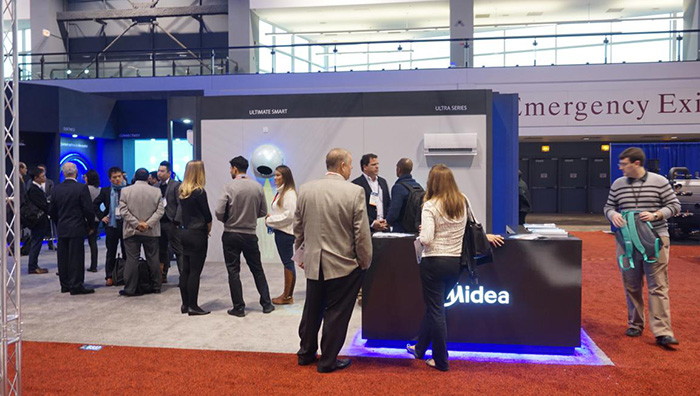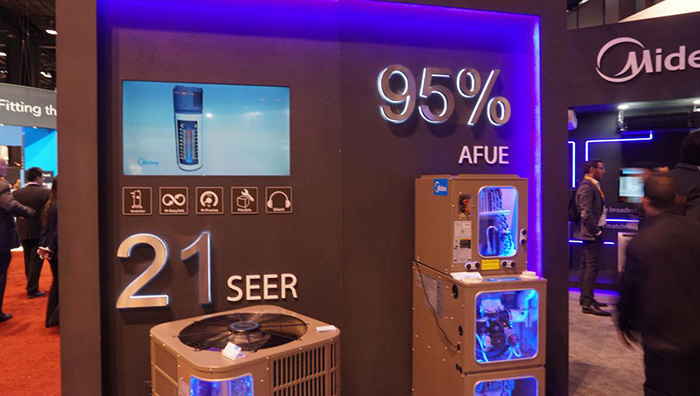 Since its establishment in 1924, Midea is a leading technology enterprise of consumer electronics, HVAC, robotics and industrial automation systems, providing a wide range of products and services. Midea sticks to the principle of "creating value for customers" and is committed to creating a better life.
GREE
Since its establishment in 1924, GREE " air conditioner is the only "world famous brand" product in China's air conditioning industry, covering more than 100 countries and regions around the world. The annual capacity of household air conditioning is more than 60 million sets, and the annual capacity of commercial air conditioning is 5 million 500 thousand sets. Since 2005, GREE air conditioning production and sales are leading the world for 7 consecutive years.
Haier air conditioning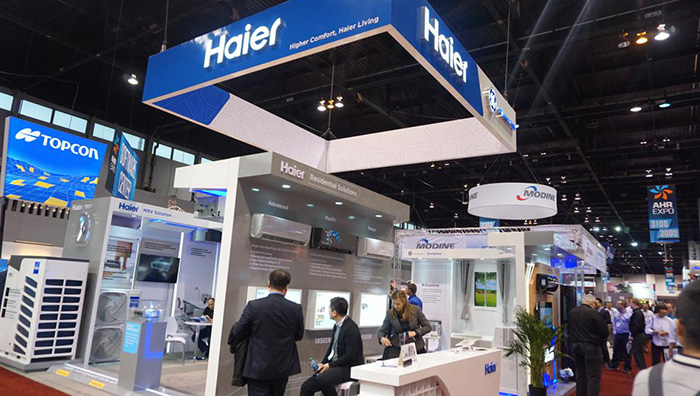 " Haier air conditioning was founded in 1985, after 31 years of development, has become a leader in China's air conditioning industry. In June 2013, the global survey and research index issued by the world influence organization put Haier air conditioning into the ranks of "world famous brands".
Haier air conditioning has a strong production and research and development strength. Haier air conditioning has 17 major production bases around the world, and has the ability to quickly meet consumer demand.
Dwyer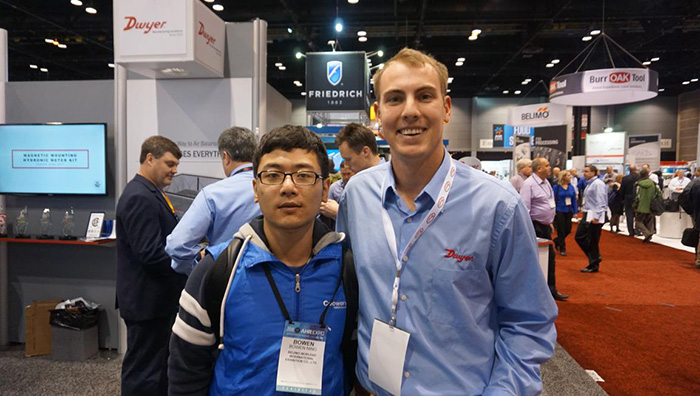 Dwyer is an instrument manufacturing company in the United States. It has many sophisticated instruments and meters manufacturing companies in the field of differential pressure, temperature, pressure, liquid level and flow measurement, transmission and control.
Pentair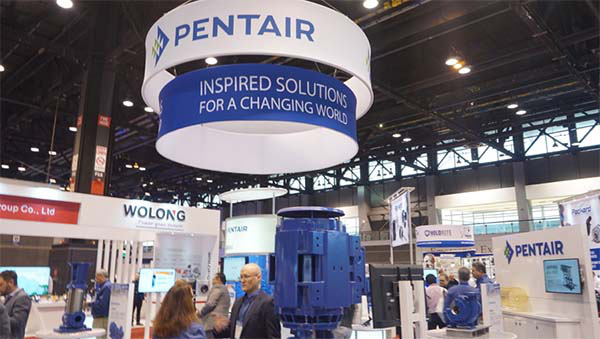 Pentair headquartered in Minnesota, USA, was founded in 1966. Its water group is a professional water treatment Equipment Manufacturing Company. It has more than 50 branches in the world and 15000 employees. Its main business includes: pump, purification and filtration, swimming pool and waterscape.
Danfoss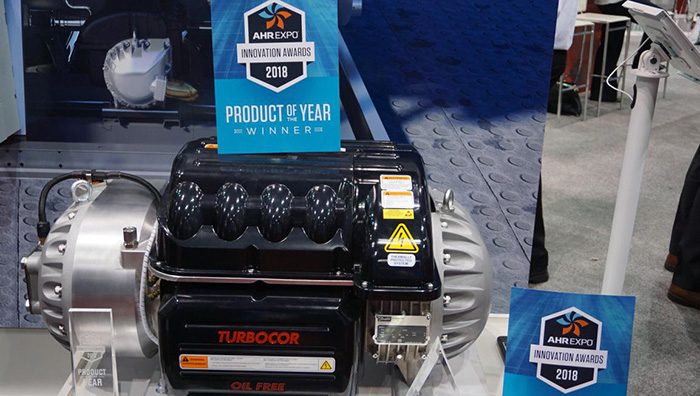 Danfoss Turbocor TTH/TGH compressor adopts magnetic oil-free inverter technology, excellent full load and part load efficiency, low noise, no surge, compact size, simple maintenance, its operating range is extended to the high pressure ratio range of applications, especially for the air cooled chiller with heat recovery application.
Daikin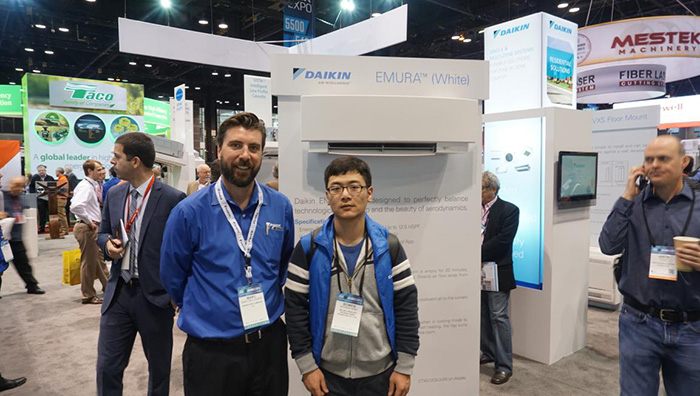 Since its establishment in 1924, Daikin Group has grown continuously to become a multinational corporation active in various fields such as air-conditioners, refrigeration, fluorochemicals, electronics and hydraulic machinery. Especially in the field of air-conditioning and refrigeration, Daikin Group has more than 5,000 kinds of products , Is the world's multinational corporations that set the R & D, production and sales of air conditioners, refrigerants and compressors.
Chigo
As a leader in high-end air conditioners,Chigo mastered the core technology of intelligent cloud, praised the spirit of the craftsman, focused on every detail, and forged the "ultimate user experience".
Over the years, Chigo has made great achievements in its own R&D. A number of scientific research achievements have improved the deficiencies of domestic air-conditioning core technologies, especially in the world's forefront of energy saving, quietness, health, intelligence, and new energy composite application technologies, etc.: independent research and development of fixed frequency, frequency conversion Energy-efficient air conditioner has refreshed the world energy efficiency record six times
WILO SE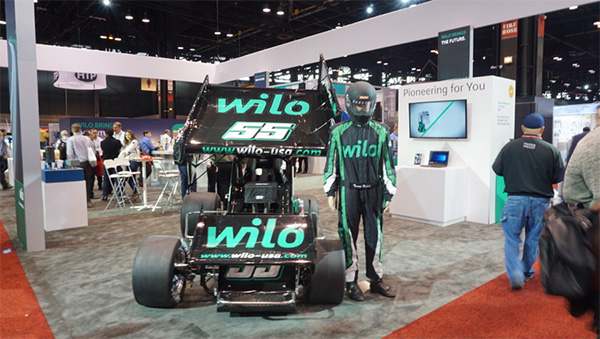 WILO SE, the world's leading supplier of water pumps and pumps, was founded in 1872 in Dortmund, Germany. It has branches in more than 60 countries and regions, with more than 7,000 employees worldwide.
Wolong electric group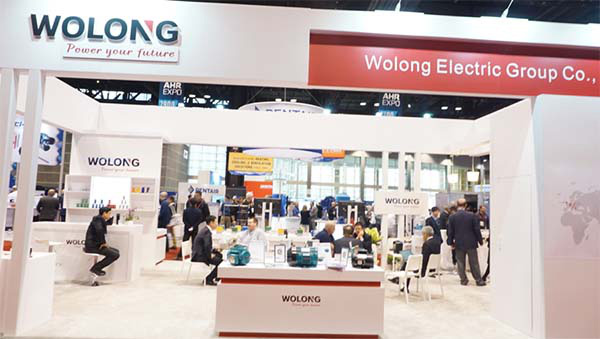 The Limited by Share Ltd of Wolong electric group was founded in 1998, and is listed on the Shanghai stock exchange in June 2002. It is a large enterprise group that mainly focuses on the motor industry, including power transmission and transformation equipment, power supply battery, construction machinery and new energy product.
JB Industries
JB Industries is the premier manufacturer of American made HVAC/R tools and instruments. For over 50 years, JB has been committed to providing exceptional customer service and quality, innovative products that meet industry needs and are manufactured, engineered and tested in accordance with rigid quality standards. JB products are Just Better, and proudly Made in the USA at our facility in Aurora, Illinois.
LG Central Air Conditioning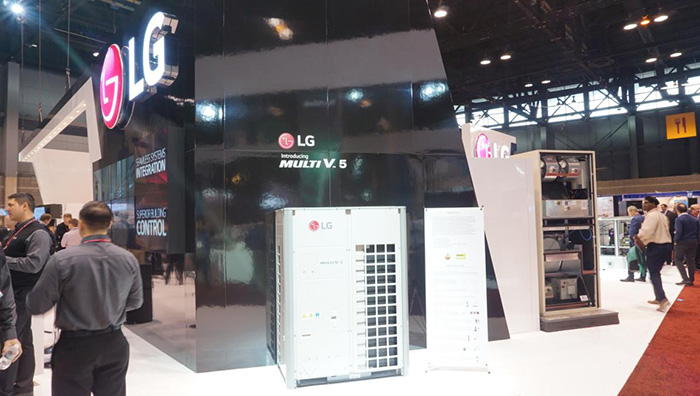 LG Central Air Conditioning as a world-renowned brand, innovation has always run through the development of enterprises, while focusing on market research, always adhere to the "customer first, customer first as core principles, which makes LG become a global leader,and based on these advanced concepts, LG central air conditioning has created a new multi - line new product that leads the era - MUTLI V 5.
Johnson controls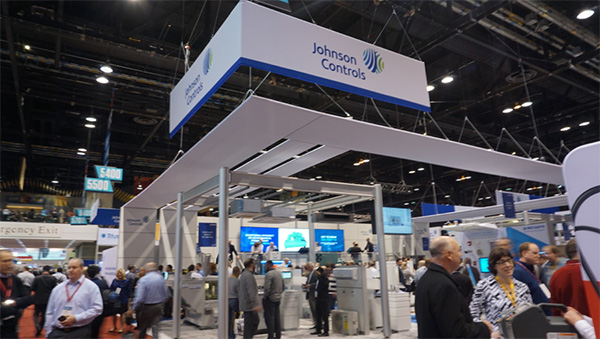 Johnson controls has successfully acquired York International Company (the world's largest independent HVAC, refrigeration equipment and service provider) and its integration into the benefits business of building facilities. YORK is now a brand owned by Johnson controls,understanding and technical research on temperature control by relying on Johnson control, York provides air conditioning control solutions worldwide.
Castel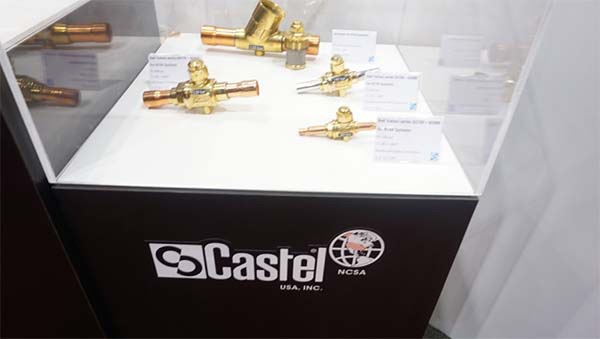 Castel is a leading supplier of refrigeration and air conditioning components, a 100% Italian-owned family-run company which has grown and established a name for itself since 1961 thanks to its outstanding innovation and constant desire to conquer new markets in Italy and abroad.
The vast range of Castel products includes: thermostatic and electronic expansion valves, solenoid valves, coils, connectors, safety devices, pressure switch valves for water, pressure regulators, indicators, filter driers, mechanical filters, oil level control systems, valves for refrigeration systems, vibration isolators, brass fittings and Schrader valves.
GMCC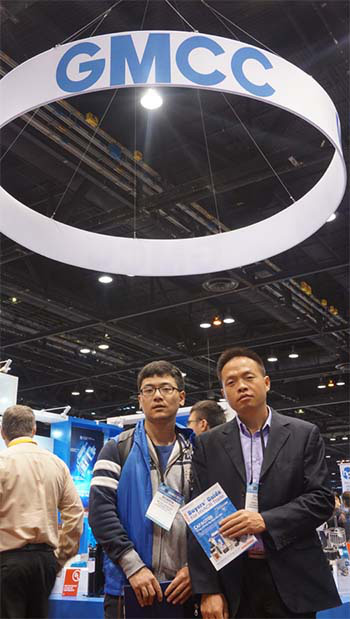 GMCC is a precision manufacturing enterprise specializing in the development, production, sales of rotary, reciprocating refrigeration, air conditioning compressor. The products are widely used in all kinds of air conditioners, refrigerators, heat pump water heaters, humidifiers, dryer, refrigerated cars, drinking machine equipment and other fields.
GMCC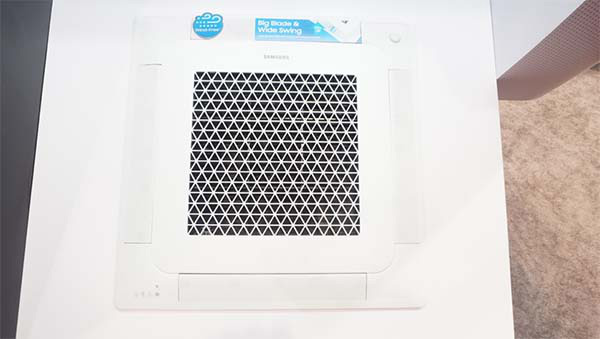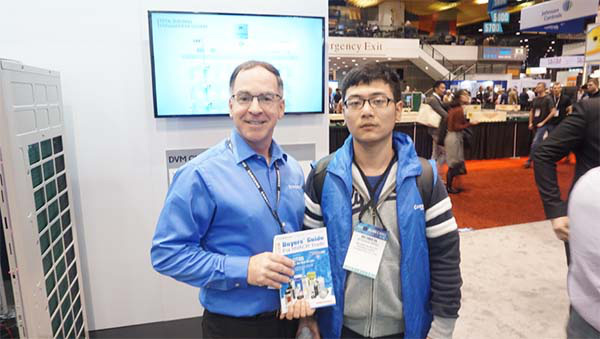 Samsung Gulf Electronics unveiled: The world's first "Wind-FreeTM" wall-mounted air-conditioner. This air conditioner has integrated Samsung's exclusive Wind-FreeTM Cooling technology into its design, providing customers with a cooler indoor climate, and optimal energy efficiency, without the discomfort of direct cold airflow.
On site. Report Steven exchanged with well-known exhibitors, recording their new products, new technology and to establish good relations of well-known enterprises and they are very optimistic about the development of the coowor.com when they learned that Coowor.com to participate in more than 30 international refrigeration show each year and at the exhibition site to distribute the Buyers'Guide For HVACR Trade to buyers, more and more well-known enterprises recognized the promotion model of Coowor.com and hope that by joining coowor.com, raising brand awareness and preparing for opening up a new international market.
About Coowor
Coowor colleagues introduce the Buyers' Guide For HVACR Trade and coowor. com to the exhibitors and buyers and distribute to all the exhibitors
Picture with organizer of AHR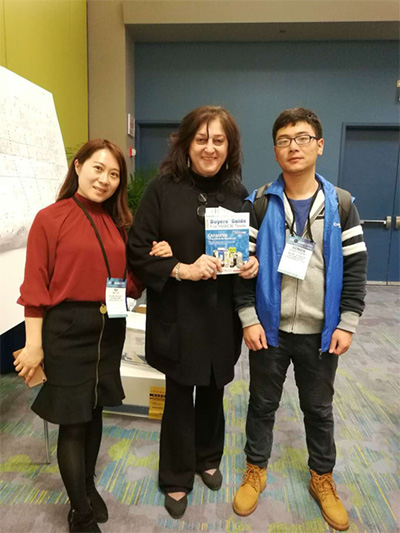 According to the head of AHR organizer, especially the AHR expo is the most famous Refrigeration Exhibition in the world. There are still some enterprises that are unable to take part in the exhibition because of its limited exhibition area. Next time for more companies to have a chance to participate, she is thinking about ways to expand the area of the pavilion. When she realized that coowor was carrying nearly ten thousand copies of the Purchasing Guide, distribute them to all the buyers and exhibitors .She is surprised about that, and also recognized the publicity model. She actively said that she would reflect with her superiors and hope to strengthen cooperation with coowor.
Time is always passing away., Reporter has a further understanding of the air conditioning market in the US. Because of its low price and easy installation, the window air conditioner is popular in the US. Most of the US window air conditioners are from China and Southeast Asian countries. The price of window type air conditioning is low, mainly made by Midea and GREE, and is sold in the US market in the name of American manufacturers or seller brands. This part of the main brand products including Electrolux, Ge, LG, Samsung, Haier, Midea, GREE, Frigidaire, SHARP and Friedrich.