Local time on February 7, 2018 ISK-SODEX Turkey Refrigeration Show is grand opening in Istanbul.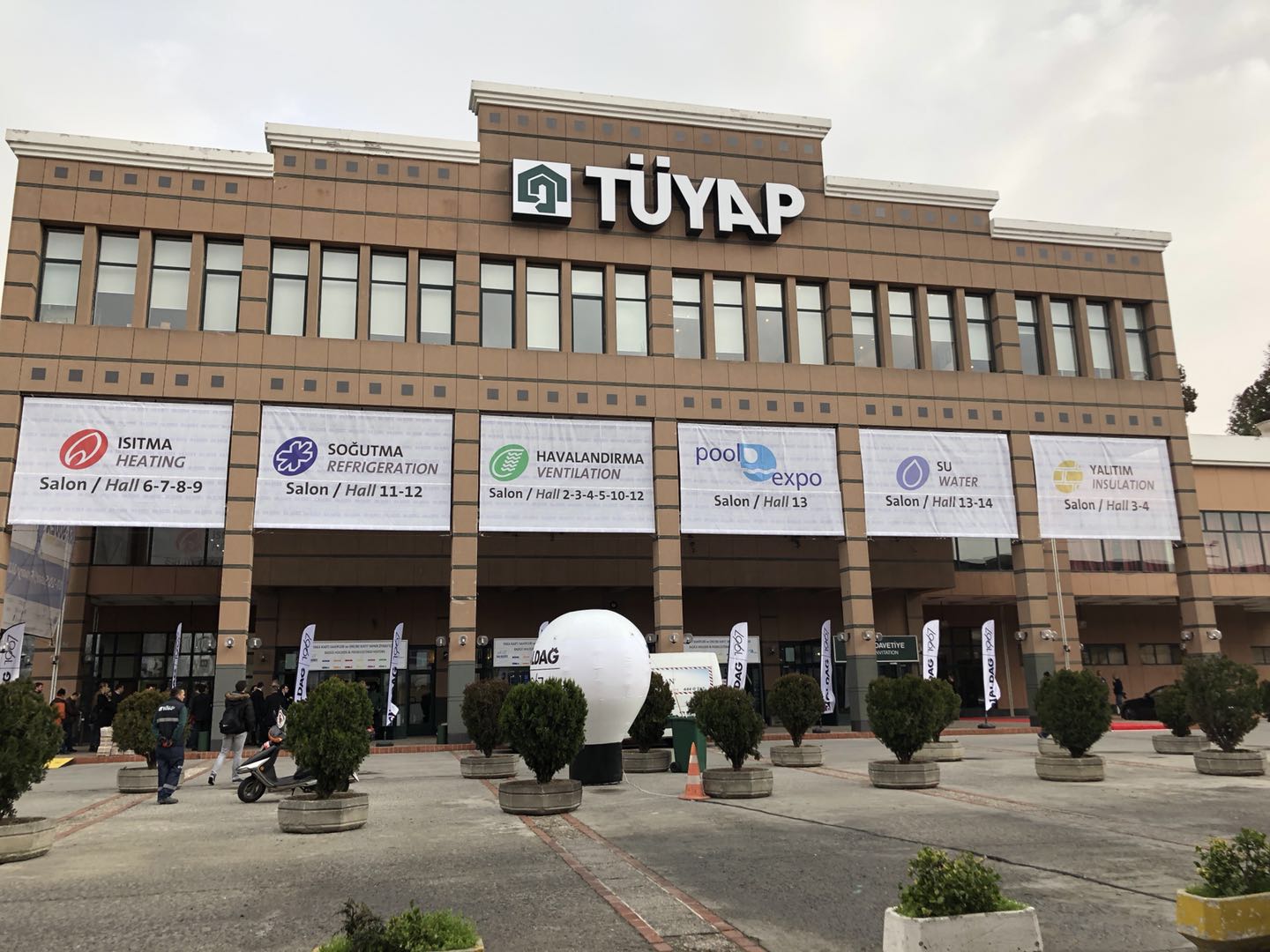 As the largest HVAC exhibition in the Asia-Europe bordering region, it is also the third largest exhibition in the field of air conditioning, heating, ventilation and refrigeration in the world. Turkey ISK-SODEX provides national and international Exhibitors with the latest perspectives in the field of expertise, but also provides many mutually beneficial cooperation projects, and continuously promotes the international business cooperation in the field of HVAC refrigeration, for the exhibitors who come to exhibitors and also bring unlimited business opportunities for every visitors
As a professional HVAC media company , Coowor certainly can not miss this grand exhibition . In 2018, we continue to participate in all international exhibitions in order to allow companies in our websites to understand the new trends in the refrigeration market.
Let's followed the reporter from Coowor.com to take a look at this exhibiton.
Overview: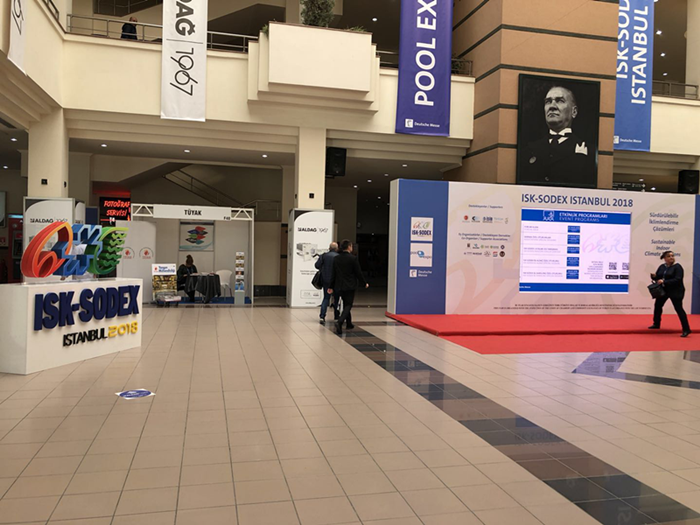 Rigorous security checks
Parts of famous companies:
Samsung
Samsung exhibited the products which has showed on Saudi HVACR Exhibition, no wind air conditioning. This air conditioner integrates Samsung's unique airless cooling technology into its design to provide customers with a cooler indoor climate and the best energy efficiency without the direct cold air flow.
KLC gaz
KLC Gas Industries & Trading AG is presenting 2018 Turkish Refrigeration Show with a series of new products, including electronic components, pressure regulating box, relief valves, rectifiers ,etc.
AVenS
KLS
Klas Heating Soğutma Klima was established in 2003 and continues to be produced under the KLS brand in the Izmir plant. It is a Turkish native brand. The company's product range includes air handling units, sanitary air handling units, sanitary air conditioning units, cooling towers and hot air units.
Condair
Condair is a Swedish company dedicated to providing complete solutions for humidification and evaporative cooling. Condair's products on display this year are a range of humidifiers, including steam humidifiers, mobile humidifiers and more.
Bitzer
The BITZER Group is the world's largest independent manufacturer of refrigeration compressors. BITZER is represented across the globe through distribution companies and production facilities for reciprocating, screw and scroll compressors, pressure vessels and heat exchangers. In 2016, 3,400 employees generated sales of €680 million.
ISK-SODEX is one of the most important Turkish trade fairs for building automation and energy efficiency – an area, in particular, in which BITZER is not to be missed. From 7 to 10 February 2018, BITZER will exhibit various highlights from its reciprocating, screw and scroll technologies at stand A26 in hall 2 at Tüyap Fair Convention and Congress Centre.
Danfoss
As a global leader in the field of energy efficiency solutions, Danfoss launched Multi Ejector Solution in the exhibition.
Hisense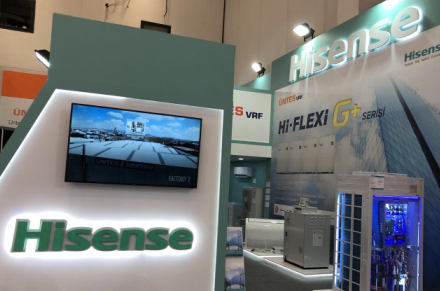 Hisense has Hisense electric appliances (600060) and Hisense Kelon (00921), two listed companies holding Hisense, Kelon and Ronshen three famous trademarks in China. Hisense now has 13 production bases and 12 R & D centers worldwide, bringing high-end talents to the world and promoting domestic designers and developers to "go out". Overseas branches cover the global markets of America, Europe, Africa, the Middle East, Australia and Southeast Asia, and the products are sold to more than 130 countries and regions.
Carrier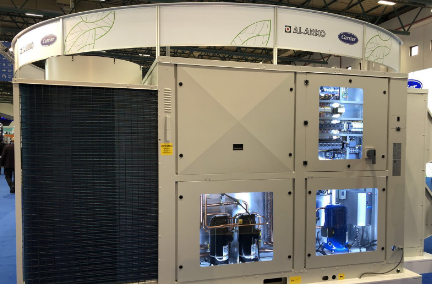 Founded by the inventor of modern air conditioning, Carrier is a world leader in high-technology heating, air-conditioning and refrigeration solutions. Carrier experts provide sustainable solutions, integrating energy-efficient products, building controls and energy services for residential, commercial, retail, transport and food service customers. Carrier is a part of UTC Climate, Controls & Security, a unit of United Technologies Corp., a leading provider to the aerospace and building systems industries worldwide.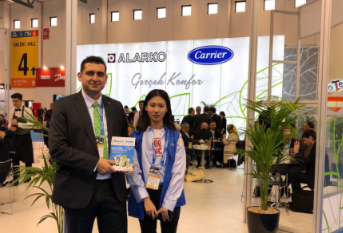 Carrier with a large number of products unveiled, including packaged rooftop units which are chased by the majority of foreign customers.
Johnson Controls
Johnson automation is a global leader in the field of diversified technology and industry, and is committed to providing services to a wide range of customers in more than 150 countries. The company's 120000 employees creatively build intelligent buildings, energy-efficient solutions, integrated infrastructure and new generation transportation system, and make precise cooperation with each other to practice the company's commitment to build intelligent city and community. Our concern for sustainable development can be traced to the world's first indoor electric thermostat, which was invented at the beginning of the company's founding in 1885. We promise to help our customers succeed. We will create greater value for stakeholders by strategically focusing on the two growth platforms of building and energy.
Reporter from Coowor.com on the scene communicates with exhibitors to exchange, record their new products, new technologies, and establish good relations with well-known enterprises who are very optimistic about the development of coowor.com. When they learned Coowor.com involved in more than 30 international Refrigerated exhibitions, and distributed HVACR trade buyers guides to buyers at the show, they all recognize Coowor's promotion model and would like to join coowor.com to raise brand awareness and open up a new international market by using the help from Coowor.
Coowor's colleagues introduced buyers guide for HVACR trade to exhibitors and buyers and distributed them free to all exhibitors.
With time flies, the first day of the show's report has to finish here. After the interview, I also have a preliminary understanding of the Turkish refrigeration market . In recent years, due to the development of tourism and the improvement of industrial equipment, the import value of refrigeration and air conditioning products has been continuously growing. At present, Turkey is the fifth largest market in Europe. The Turkish air conditioning market is expanding with new technology. Turkey is accelerating the development of tourism while promoting the production and sale of air conditioning and refrigeration systems. Turkey's refrigerators and freezers are produced in large quantities, and their sales in the country are also quite high. Turkey has sold refrigerators to Eastern Europe and the Middle East.
Continue to pay attention to Coowor, there will be more exciting exhibition news! !